These are the tools favoured by chefs in the world's top restaurants and budding masterchefs at home. Slice and dice with this cut of the finest blades...
1. Global, £73, amazon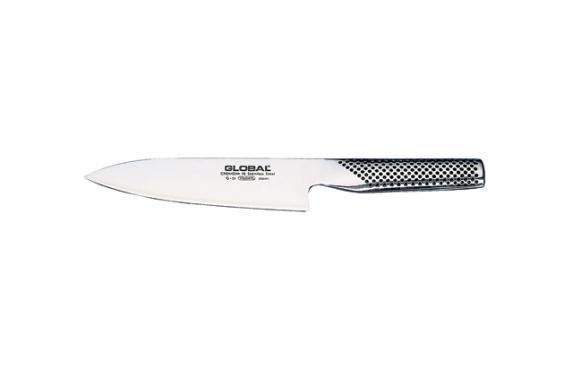 Exclusive to John Lewis, thisknife is manufactured in Japanto professional standards. It israzor-sharp, perfectly balanced,ultra-hygienic and if you lookafter it, will be a knife for life.
2. Gordon Ramsay, £80, amazon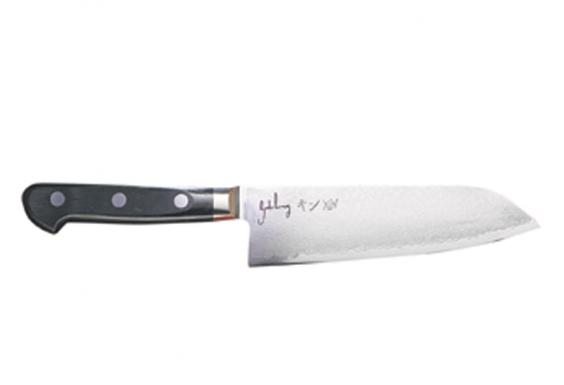 Gordon Ramsay's restaurant empire might have suffered a few setbacks, but that hasn't prevented him from putting his name to a seriously good knife that acts as the perfect all-rounder for adventurous cooks. Don't hang around; this is a limited edition and there are only 200 left.
3. Saji, £500, Japanese Knife Company

The young Takeshi Saji started in the art of knife-making at 14 and became one of the most revered bladesmiths in Japan, not least because his knives never lose their cutting-edge touch. The santoku is a stunner, both aesthetically and practically, making it the perfect kitchen heirloom.
4. Tojiro Senkou, £190, amazon

These Japanese knives are Heston Blumenthal's favourite. The blades are made of up to 62 layers of steel folded around a hardened blade core, making it extremely sharp and strong, as well as resistant to
rusting, staining and pitting. The handle is moulded to the perfect 'handgrip' shape and is reassuringly hard-wearing.
5. Lakeland, £36, Lakeland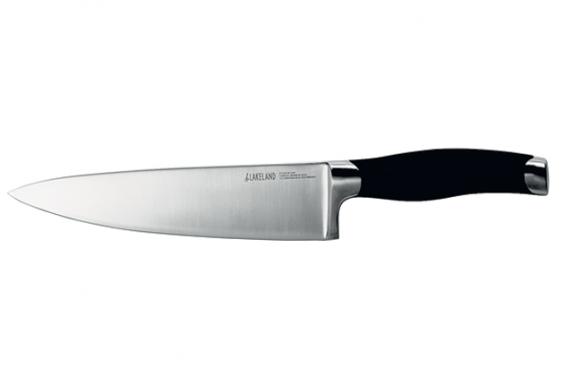 Lakeland's Chef's Knife easily covers all basics in the kitchen. The stainless steel, fully forged blades have undergone an ice-hardening process for reinforced strength, so they stay sharper longer, and the soft-grip handles are easy to control, even with wet hands. 
6. I.O. Shen, £100, I.O. Shen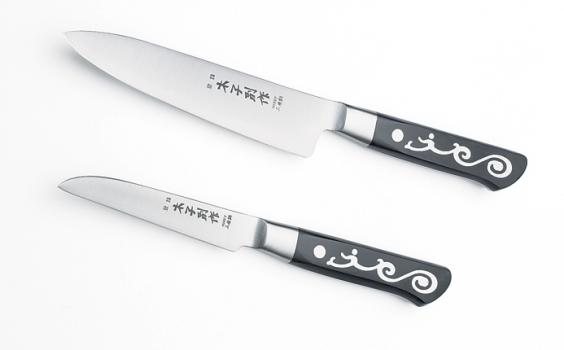 IO Shen has constructed a blade that is not only outstandingly sharp, but also retains its edge for a phenomenal amount of time. The Utility Knife is handsharpened to a 15-degree angle, which allows for flawless slicing and portion control.
7. Scanpan Spectrum Santoku, £11, Selfridges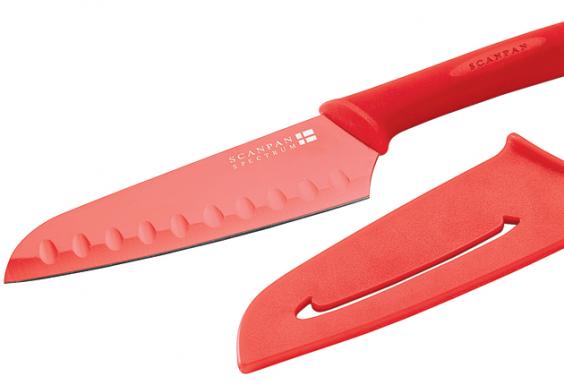 These fun, reasonably priced knives come in a range of bright colours. Each one has a high carbon content, as well as a colourful non-stick coating, which together make for super-fast chopping.
8. Clas Ohlson, £20, Clas Ohlson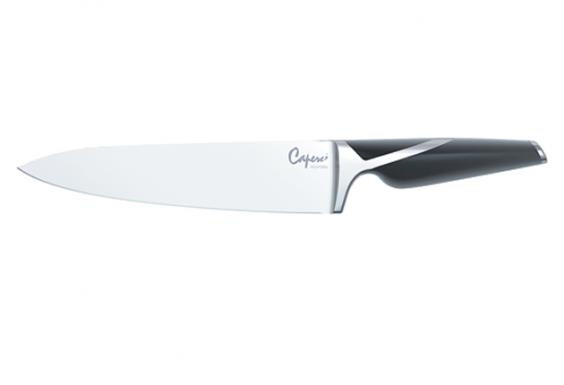 The molybdenum alloy in the blade of the Capere Chef's Knife gives the steel up to 300 times higher resistance against corrosion compared to standard stainless steel. This, combined with sleek contemporary design and a finely balanced ergonomic handle, makes it a great-value, versatile knife.
9. Victorinox, £23, amazon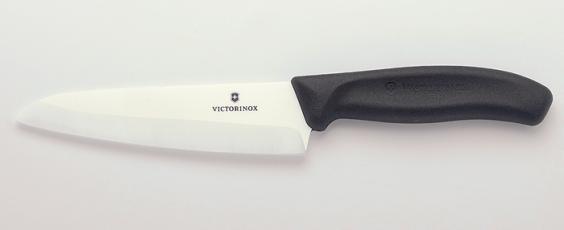 Sorry, it doesn't have scissors or a toothpick. But the 17cm ceramic Santoku knife from the makers of the famous Swiss Army knife features a white ceramic blade made from high-purity zirconium oxide, which makes it almost as hard as a diamond and exceptionally light in the hand.
10. Robert Welch, £40, amazon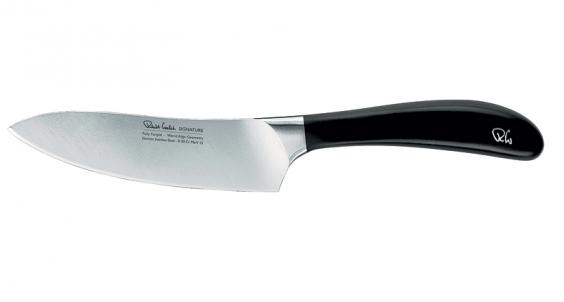 Robert Welch has worked with professional chefs to develop the Signature knife range and the result is optimum cutting action at a reasonable price. Each blade is honed and tempered to razor sharpness and the 14cm is particularly versatile.
Reuse content