1. Prem-I-Air Ceramic electric tower heater: £69, amazon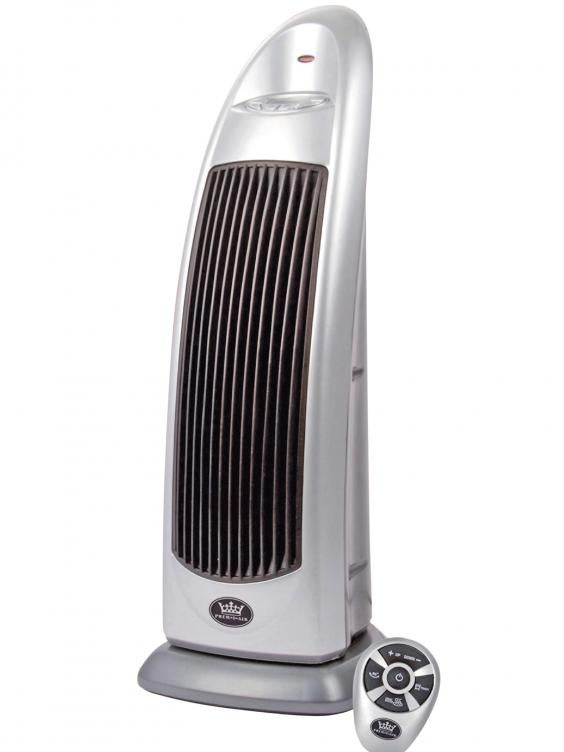 This versatile and portable electric fan can be easily used for both home and commercial use. Comes with a range of safety features.
2. Warmlite 2KW black radiator: £40, amazon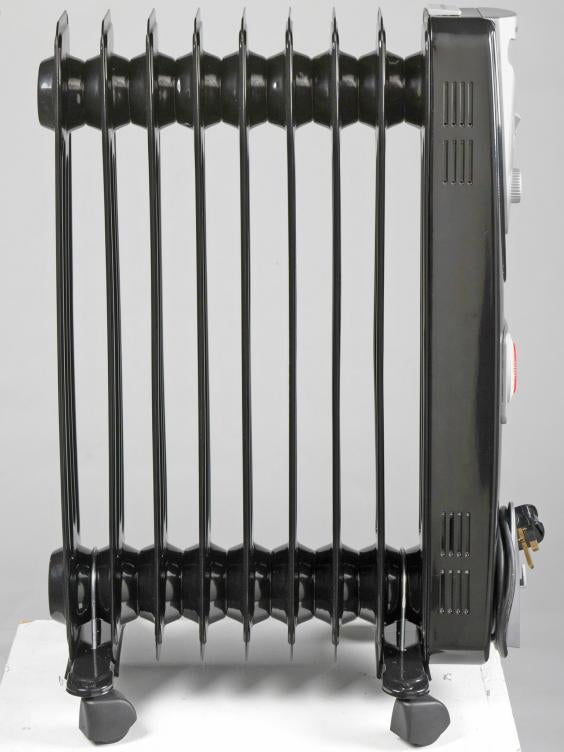 With a stylish black finish, this includes three heat settings, a timer function and a variable thermostat.
3. Prem-I-Air 2KW convector heater: £30, amazon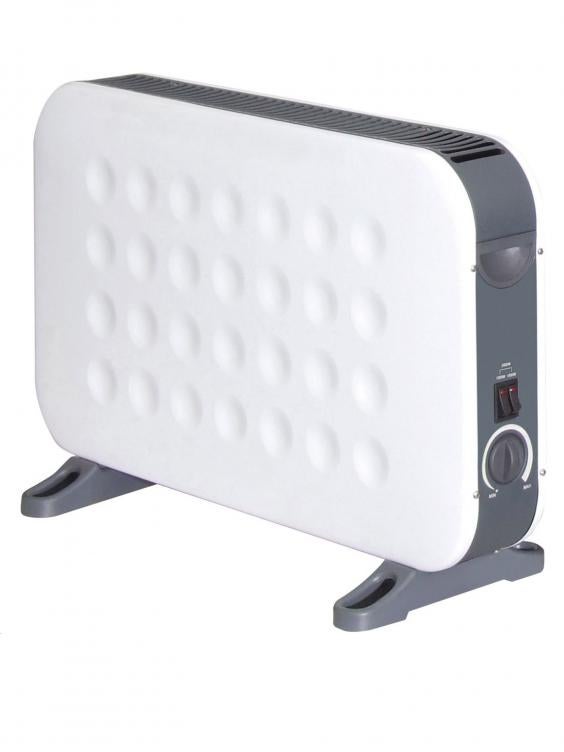 You could save this as a great back-up heater should the boiler gives up the ghost in the heart of winter, or mount it on a wall permanently.
4. iRad 1kw panel heater: £80, Argos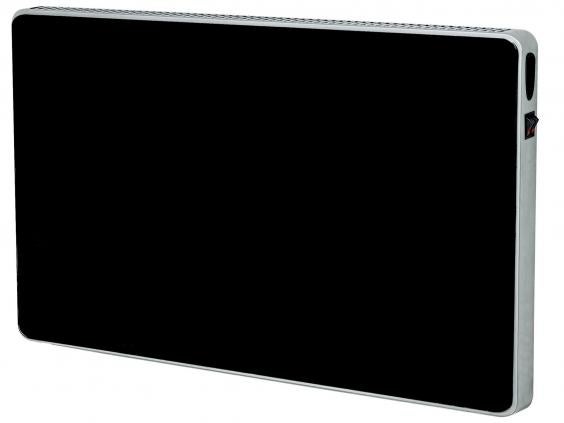 The black glass finish on this wall-mountable panel heater looks super-slick and it is a stylish way to add some extra warmth to your home without plumbing work.
5. Dimplex Exlectric flat fan heater: £27, amazon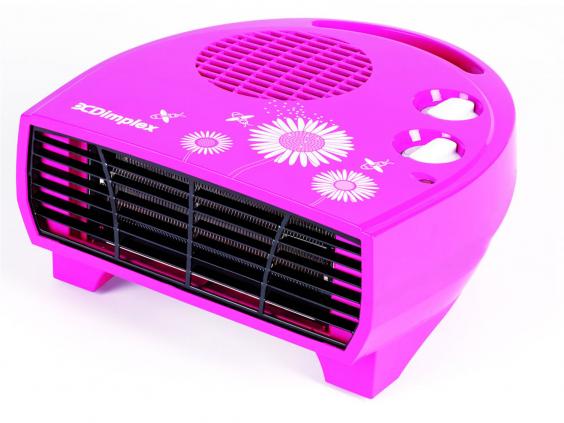 A dinky little heater with a brightpink design that would undoubtedly go down well in a child's room. It's great value for money.
6. Dimplex MicroFire: £60, amazon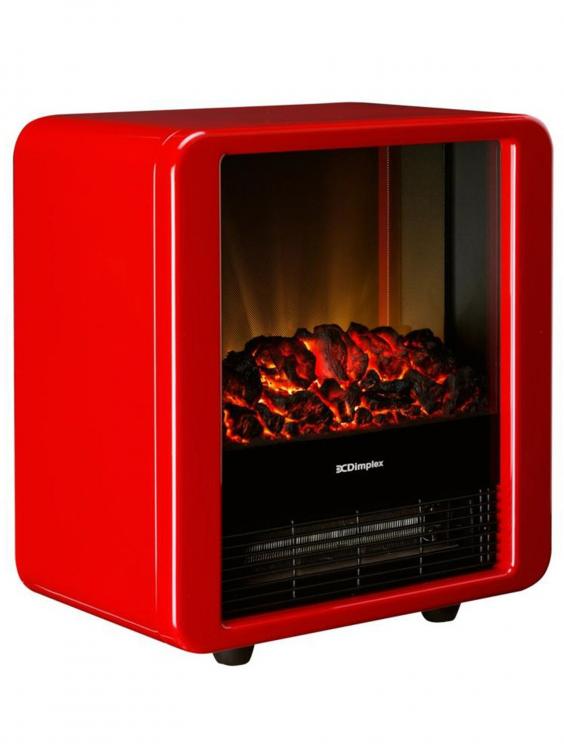 A festive little number that comes in glossy black or red, this small, freestanding electric fire heater is a miniature version of the world's bestselling flame effect.
7. De'Longhi convector heater: £39, amazon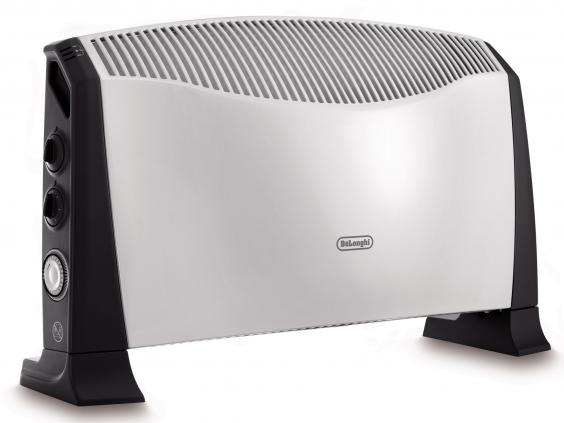 This convector heater is lightweight with integrated carry handles, meaning it can be easily moved from room to room and is also wall mountable.
8. Bionaireradiator 2.5KW: £80, John Lewis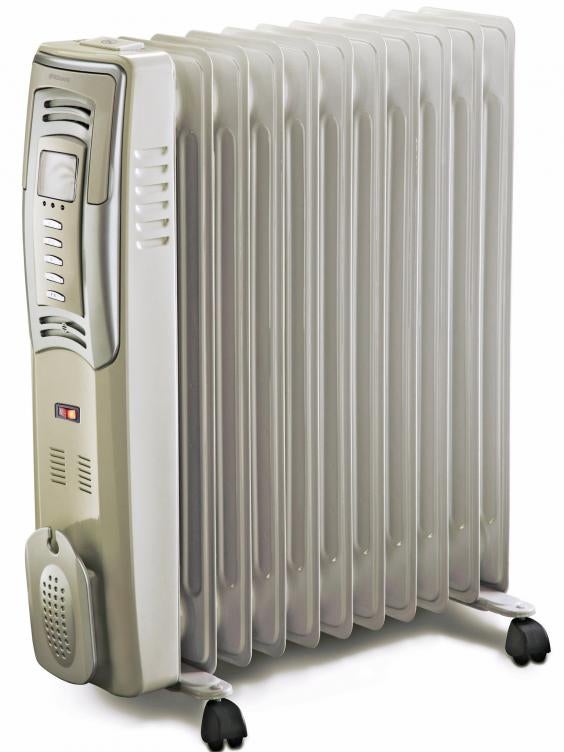 A high-quality, oil-filled heater which comes on wheels. It can be easily rolled around the home as required and features a variable thermostat and timer function.
9. AM04 Dyson Hot: £400, John Lewis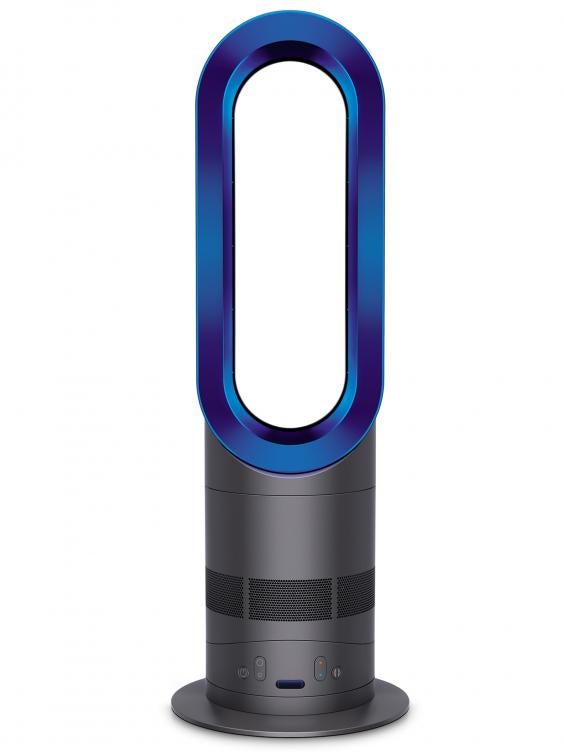 The super geeks at Dyson have only gone and reinvented the household heater. The freestanding device beams heat evenly around the room.
10. De'Longhi retro chrome: £180, amazon
This stylised fan heater should still get things heated up nicely. Don't let the vintage design fool you – it still comes with a range of temperature settings.
Reuse content