The best books to read in 2016 from 'Everyone Brave is Forgiven' to 'The Gustav Sonata'
Katy Guest finds sex tapes, sycamores and surgical gloves among the subjects for some of the best books in the pipeline for 2016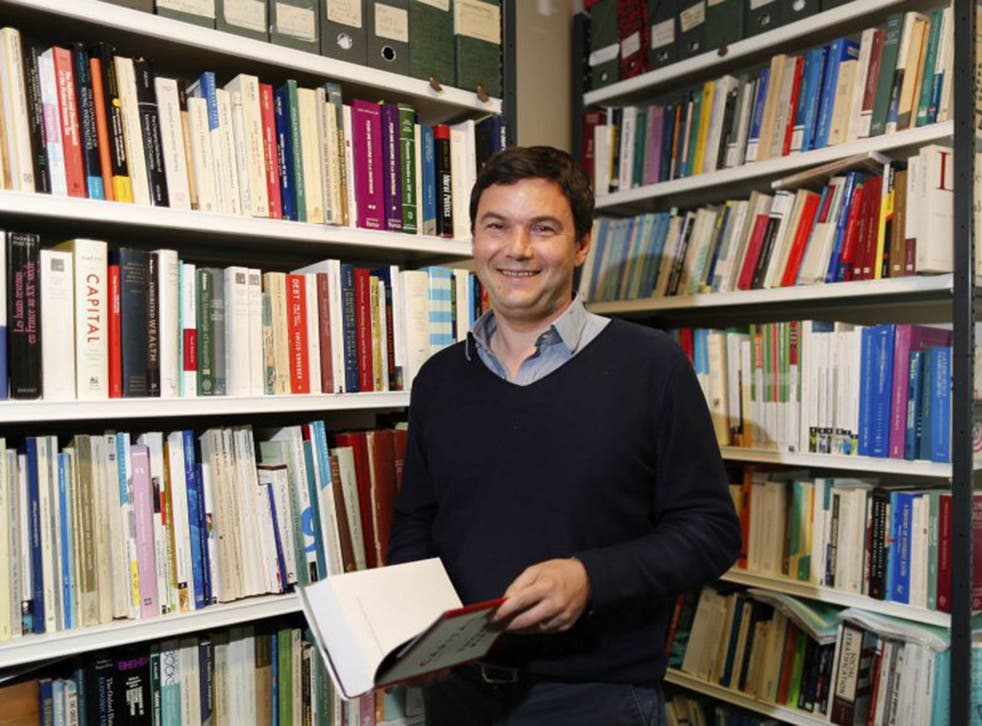 After ruthlessly pruning my recommendations longlist to only the cannot-leave-out books, I did a quick count and found that my must-read list consisted of 40 titles.
That's 2016's reading sorted, then. At the time of writing I have just read A L Kennedy's exclusive short story, "Wow", which appeared in these pages last Sunday, so I am delighted to hear that she has a new novel out in May, Serious Sweet (Jonathan Cape), and it sounds like classic Kennedy.
The blurb describes it as "a very unusual, unbearably moving love story", and given that its characters include a 59-year-old, divorced civil servant who loathes his work for a government engaged in "unmentionable acts", I can't wait to read more.
Hot off the press: Ali Smith is working on a novel, Autumn (Hamish Hamilton), due out in August. I'm told that she has promised her publisher some details for Christmas, so watch this space for more.
Also under wraps is The Power by Naomi Alderman (Viking, November), which looks at what happens to society when girls become more physically powerful than boys. And I'm very excited that the award-winning poet, Kate Tempest, is to publish her first novel.
Described as a cross-section of urban life, The Bricks that Built the Houses (Bloomsbury Circus, April) begins with a group of young Londoners leaving the city in a fourth-hand Ford Cortina with a suitcase full of money.
You can't go wrong from there.
The 15 best opening lines in literature

Show all 15
I love the new Hogarth Shakespeare project, which was launched in 2015 with Jeanette Winterson's The Gap of Time, and 2016 sees three more novel versions of Shakespeare's plays: Shylock is My Name by Howard Jacobson (February) is a contemporary version of The Merchant of Venice, set in Manchester and starring footballers and heiresses; Vinegar Girl by Anne Tyler (June) is a retelling of The Taming of the Shrew in which Kate is an awkward pre-school teacher and her unlikely lover is Pyotr, her father's Russian lab assistant; while an as-yet untitled novel by Margaret Atwood will take on The Tempest.
Among the most hyped novels of 2016 are Chris Cleave's Everyone Brave is Forgiven (Sceptre, April), which is set during the Second World War with an incredibly engaging, peppy heroine and contains pearls of wisdom such as "the only difference between children and adults was that children were prepared to put twice the energy into the project of not being sad", and Robin Wasserman's Girls on Fire (Little Brown, May), a chilling story of school life and female friendship that starts and ends with a tragedy.
My favourite contender for the inevitable title of "the next Gone Girl" is Viral, by Helen Fitzgerald (Faber & Faber, February), about the very modern phenomenon of a sex act turned online sensation. The mum in this story is a particularly formidable character and the first sentence is a blinder (though not for repetition in a family newspaper).
One that can't be hyped enough is Fell (Sceptre, July), by Jenn Ashworth, the author of 2013's brilliant The Friday Gospels. This novel is also about family: "A woman returns to the house in Morecambe Bay where she grew up in the 1950s and 60s to find it falling apart, undermined by the roots of two huge sycamores. She is unaware that she has awoken the spirits of her parents …" and has a sort of breakdown while reliving the traumatic summer of her ninth year.
And, while they need no hype from me, I can't wait to read The Gustav Sonata by Rose Tremain (Chatto & Windus, May), The Dust of Promises by Ahlam Mosteghanemi (Bloomsbury, January), Mothering Sunday, A Romance, by Graham Swift (Scribner, February), The Lubetkin Legacy by Marina Lewycka (Fig Tree, May) and The Dark Flood Rises by Margaret Drabble (Canongate, November).
A new imprint is like a new baby in the publishing world, and in May Little Brown launches its brand new subdivision Fleet with the memoir Lab Girl, by the award-winning American geochemist Hope Jahren. It's as much about the discoveries she has made in the lab as her struggle to get there. "A book about work and about love, and the mountains that can be moved when those two things come together."
Meanwhile, Bodley Head promises that Dark Matter and the Dinosaurs: The Astounding Interconnectedness of the Universe by Lisa Randall (January) is "the most thrilling, genre-busting science book you'll ever read". We'll have a review in these pages next Sunday. I'm a fan of the historian Bettany Hughes, who brings passion and humour to subjects from Socrates to the Spartans. Her next book, which she has been researching for over a decade, is Istanbul (W&N, September).
Two biographies by journalists uncover two very different modern subjects. Jihadi John: The Making of a Terrorist by Robert Verkaik (Oneworld, January) will reveal the story of Mohammed Emwazi, whom Verkaik first met in 2010 when the Islamic State murderer was a 22-year-old computer science graduate from west London. It includes exclusive interviews and correspondence, as well as new revelations about Emwazi's path to Syria.
The Lady and the Generals: Aung San Suu Kyi and Burma's Struggle for Freedom, by Peter Popham of The Independent (Rider, March), picks up where his last acclaimed biography, The Lady and the Peacock, left off. My bet for the unlikely bestseller of 2016 is Called To Account by Margaret Hodge (Little Brown, July), about the Public Accounts Committee which oversees £700bn of public spending annually.
Did you know that police forces could cut the cost of their uniforms by more than 30 per cent if they all bought the same one, or that 61 hospitals bought 21 different types of A4 paper, 652 different kinds of surgical gloves and 1,751 different cannulas?
The unlikely bestseller of 2013 was Thomas Piketty's Capital in the Twenty-First Century, and his Chronicles: On Our Troubled Times (Viking, April) aims to gain a wider audience for his work, adding his analysis of what has happened since the financial crisis and where we should go from here.
For different audiences, Not In Your Genes: The Real Reasons Why Children are Like Their Parents, by Oliver James, (Vermilion, March) and Sick in the Head: Conversations About Life and Comedy by Judd Apatow (Duckworth, March) are bound to be big sellers. But my tips for 2016 are two books about Paris.
Les Parisiennes; How women lived, loved and died in Paris from 1939-49 by Anne Sebba (W&N, July) is about the resisters, collaborators, spies, jewellers, writers, housewives and singers who were left in a war-time city almost empty of men.
And it's not often that you miss your bus stop because you're so engrossed in reading a book about existentialism, but I did exactly that while immersed in Sarah Bakewell's An Existentialist Café: Freedom, Being and Apricot Cocktails (Chatto & Windus, March). The story of Satre, Beauvoir, Camus, Heidegger et al is strange, fun and compelling reading. If it doesn't win awards, I will eat my proof copy.
Join our new commenting forum
Join thought-provoking conversations, follow other Independent readers and see their replies