Oscars 2014 predictions: 12 Years A Slave, Gravity and American Hustle go head to head
Film critic Kaleem Aftab reckons McConaughey and Blanchett will win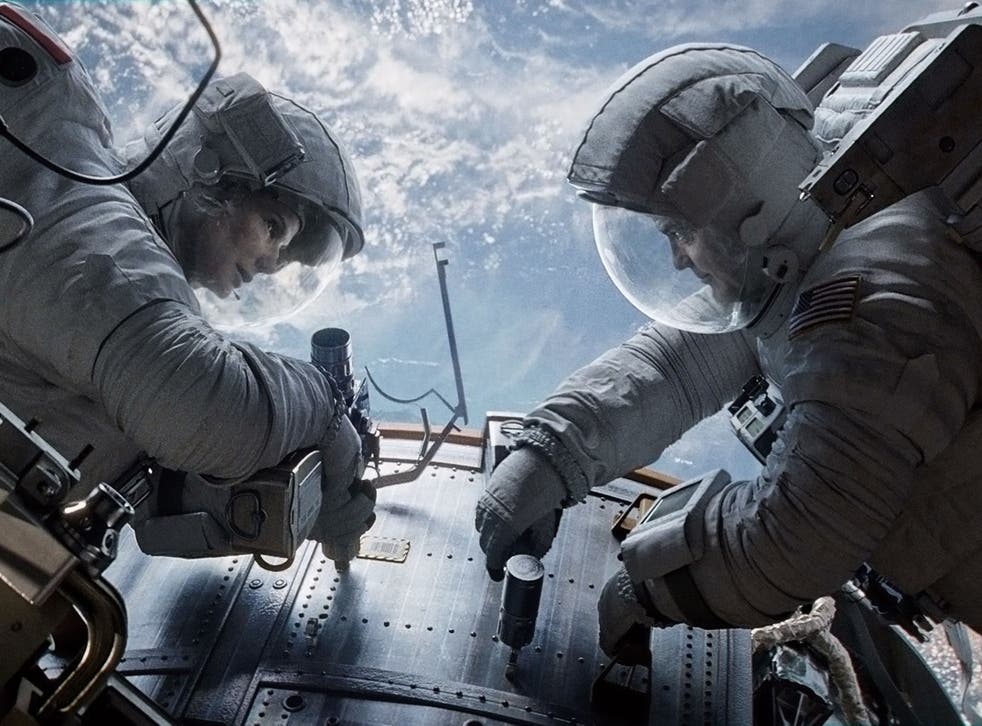 There is no doubting that this year has been a great year for film. It's the first year in which the Academy's decision to nominate more than five films for Best Picture seems justified (scroll to see predictions).
The three films with the most nominations are 12 Years a Slave, Gravity and American Hustle - all three have been winning the most Best Picture awards in the run-up to the Oscars.
Unfortunately some very good films - Nebraska and The Wolf of Wall Street to name just two - are unlikely to take home any of the major prizes.
While a lot of media weight is given to the Golden Globes, it makes a big splash because it's the first major ceremony out of the blocks. The votes are cast by a closed-circle of around 100 foreign film correspondents working in Hollywood and the results are often skewered towards star names.
Better indicators for the Oscars have proved to be the Screen Actors Guild Awards for the acting prizes (won in January by Matthew McConaughey and Cate Blanchett) and the Producers Guild of America Awards for Best Picture.
Oscars 2014: Best Actor and Actress nominees

Show all 20
The PGA Awards were the major ceremony to plump for eventual winner Crash over Brokeback Mountain in 2005, but this year ended in a tie between 12 Years a Slave and Gravity. It's that battle that will likely play out at the Oscars if one thing is certain, Gravity will end the night with the most awards because of the technical achievements of its crew.
Best Film - Gravity
12 Years a Slave has been the front-runner for the top prize since it won Best Film (Drama) at the Golden Globes. When the nominations were announced, according to the bookies its main competitor was American Hustle, which had won Best Film (Comedy) at the Golden Globes.
This may be one that the bookies completely misread, however, as heading into the final furlong it's a third film, space adventure Gravity, that seems to have most pull. My hunch is that Gravity will prove the irresistible force.
Best Actor - Matthew McConaughey
I must admit if it were up to me, Matthew McConaughey would be my bottom choice of the five actors nominated for the Oscars. No that his performance isn't good, but he seems to be getting plus points for his transformative abilities (dubbed the McConaissance).
Access unlimited streaming of movies and TV shows with Amazon Prime Video Sign up now for a 30-day free trial
Sign up
Oscar voters love it when actors lose or gain pounds or put on prosthetics for a role – and for his collective body of work, including a scene stealing turn in The Wolf of Wall Street and new TV series True Detective.
If there is to be a surprise my hunch is that it will be Scorsese's muse Leonardo DiCaprio who benefits, rather than the Bafta-winning Chiwetel Ejiofor.
Best Actress - Cate Blanchett
If there is one award you can bet your house on, it's Cate Blanchett winning for Blue Jasmine. Not even the controversy over director Woody Allen will be enough to sway enough votes from the Australian actress. Her magnificent performance is deserving of the prize.
Best Supporting Actor - Jared Leto
Dallas Buyers Club looks like it will take both of the male acting awards with Jared Leto a clear favourite for his performance as trans woman Rayon.
At one stage his main competition was believed to be Michael Fassbender, nominated for his dramatic performance as a plantation owner in 12 Years a Slave.
But any hopes that Fassbender might pull off an upset were well and truly quashed when Bafta members plumped for the hitherto unknown Barkhad Abdi, who played a Somalian pirate in Captain Phillips.
Best Supporting Actress - Lupita Nyong'o
This award seemed destined to be won by 12 Years a Slave star Lupita Nyong'o until American Hustle star Jennifer Lawrence added a Bafta trophy to the Golden Globe she won in January.
However, Best Supporting Actress is a category that black actors usually fare well in. The result will be close but my hunch is that on what might otherwise be a disappointing night for12 Years a Slave, Nyong'o will bring home the goods.
Best Director - Alfonso Cuarón
Unlike the Best Picture category, which is a genuine battle between 12 Years a Slave and Gravity, it seems pretty much nailed-on that Cuarón will win the Oscar for Best Director.
Cuarón is being singled out for praise because of the technical achievement and visual effects seen in Gravity, rather than his work with the actors. The acting performances are stronger in both 12 Years a Slave and American Hustle.
Best Documentary - The Act of Killing
The only thing that will stop Joshua Oppenheimer and his unnamed co-director winning for this film, which includes reenactments of atrocities committed in Indochina, is if members are turned off by its brutality and have not sat through it.
There could be a surprise if that's the case, with the beneficiary being 20 Feet from Stardom about back-up singers living just beyond the spotlight.
Best Animated Feature – Frozen
Best Cinematography - Gravity
Best Film Editing – American Hustle
Best Foreign Language Film – The Great Beauty
Best Adapted Screenplay – 12 Years a Slave
Best Original Screenplay – American Hustle
Join our new commenting forum
Join thought-provoking conversations, follow other Independent readers and see their replies