The Independent's journalism is supported by our readers. When you purchase through links on our site, we may earn commission.
Fantastic Beasts and Where to Find Them review round-up: Harry Potter spin-off is a worthy successor
The 1920s-set film stars Eddie Redmayne as the ever curious, creature-obsessed Newt Scamander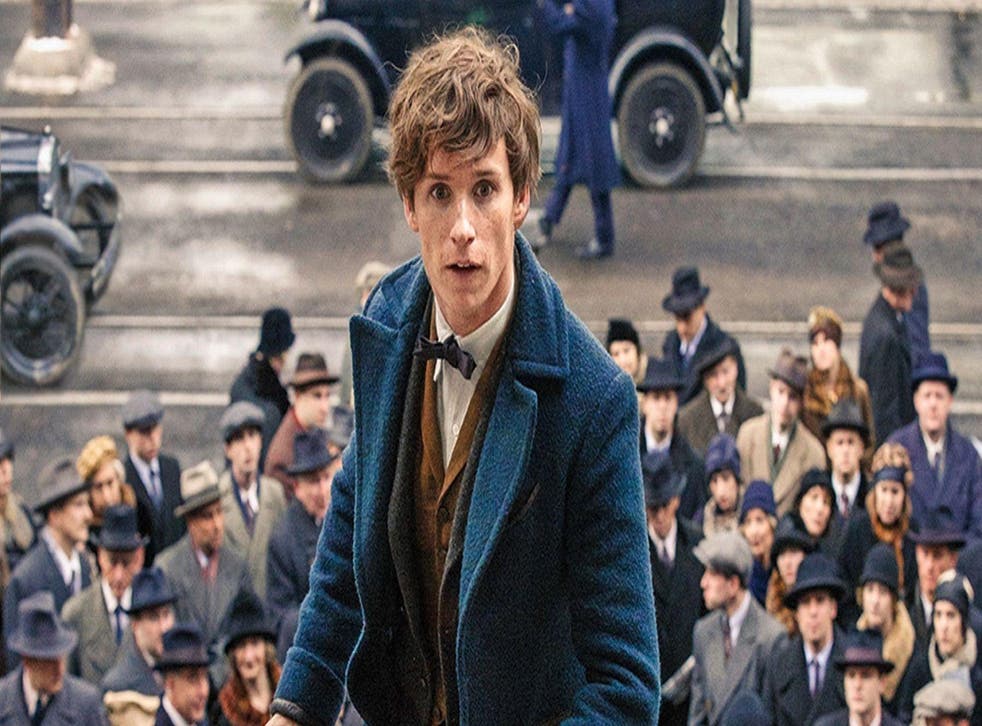 Though the hype surrounding Fantastic Beasts and Where to Find Them - the Harry Potter spin-off sparking a five film franchise - has been overwhelmingly positive, there was always the worry that a new dive into the Wizarding World could never possibly match up to its predecessor.
Not to worry any longer; the first reviews are in, and they're overwhelmingly positive, calling the blockbuster fantasy an 'inventive and familiar' addition to the 2016 cinematic slate.
The film sees Eddie Redmayne's young wizard Newt Scamander arrive in 1920s New York with a sense of adventure in his heart, and an obsession with magical beasties. However, an unfortunate incident with his case containing all his finest specimens unleashes said beasts onto an unknowing muggle population, threatening to tear the fabric of magical/non-magical society apart.
The film also stars Katherine Waterston, Dan Fogler, Alison Sudol, Ezra Miller, Samantha Morton, Jon Voight, Ron Perlman, Carmen Ejogo, Jenn Murray, Faith Wood-Blagrove and Colin Farrell.
Directed by Harry Potter helmer David Yates, the film also marks J.K. Rowling's screenplay debut; with Pottermore's new writing by the author revealing the rich, textured world of the American Hogwarts, Ilvermorny.
You can read what the critics thought below.
The Independent - Geoffrey Macnab - 4/5
This is rousing filmmaking that combines astonishing special effects with plenty of humour and pathos. At times, the storytelling becomes very dark, verging on film noir, but even at its most foreboding, Fantastic Beasts never loses its charm or its winning whimsicality.
This film has a bit of the same dense exposition of the first two Potter films. But thanks to Rowling's capacity for invention and some utterly glorious new beasts like kleptomaniac platypus the Niffler, the gamble largely succeeds — and, as you'd expect, it looks dazzling doing it.
The Telegraph - Robbie Collin - 4/5
Possibly by accident, but probably not, a film about a magical zookeeper has turned out to be the most unexpectedly relevant blockbuster of 2016.
The Guardian - Peter Bradshaw - 5/5
Fantastic Beasts is a rich, baroque, intricately detailed entertainment with some breathtaking digital fabrications of prewar New York City. This is Steampunk 2.0, taking its inspirations from Terry Gilliam's Brazil or Howard Hawks's His Girl Friday but the New York she creates also has the dark, traumatised look of Gotham City.
Access unlimited streaming of movies and TV shows with Amazon Prime Video Sign up now for a 30-day free trial
Sign up
Fantastic Beasts And Where To Find Them - Latest Trailer
This entertaining first spin-off from the Harry Potter movies is both inventive and familiar – and Eddie Redmayne makes an endearing new wizarding lead.
The Hollywood Reporter - John DeFore
Likely to draw in just about everyone who followed the Potter series and to please most of them, the picture also has things to offer for fantasy-friendly moviegoers who only casually observed that phenomenon. The latter group, however, may be less convinced that this spin-off demands the five feature-length installments Warner and Rowling have planned.
Fantastic Beasts delivers the most satisfying period fantasy since Tim Burton's Sweeney Todd, but its layers of sophistication are what yield one of the best Hollywood blockbusters of the year. Coming after a jarringly weak season of summer movies, it's an especially welcome year-end treat.
So here we are, embarking on five new movies set in the world of Harry Potter, only without Harry Potter. Instead of The Chosen One, out protagonist is a man no one really wants much to do with, let alone choose as a savior, but here he is. And it somehow all works because of that. Newt Scamander is nothing like Harry, but it has to be this way. It all has to be different. And it is, but, again, with just enough "sameness" to make us feel like we are at home again.
Fantastic Beasts and Where to Find Them opens in UK cinemas on 18 November.
Join our new commenting forum
Join thought-provoking conversations, follow other Independent readers and see their replies