Pamela Anderson finally agrees to be in the Baywatch movie
The former CJ Parker claims she turned down initial ideas of an appearance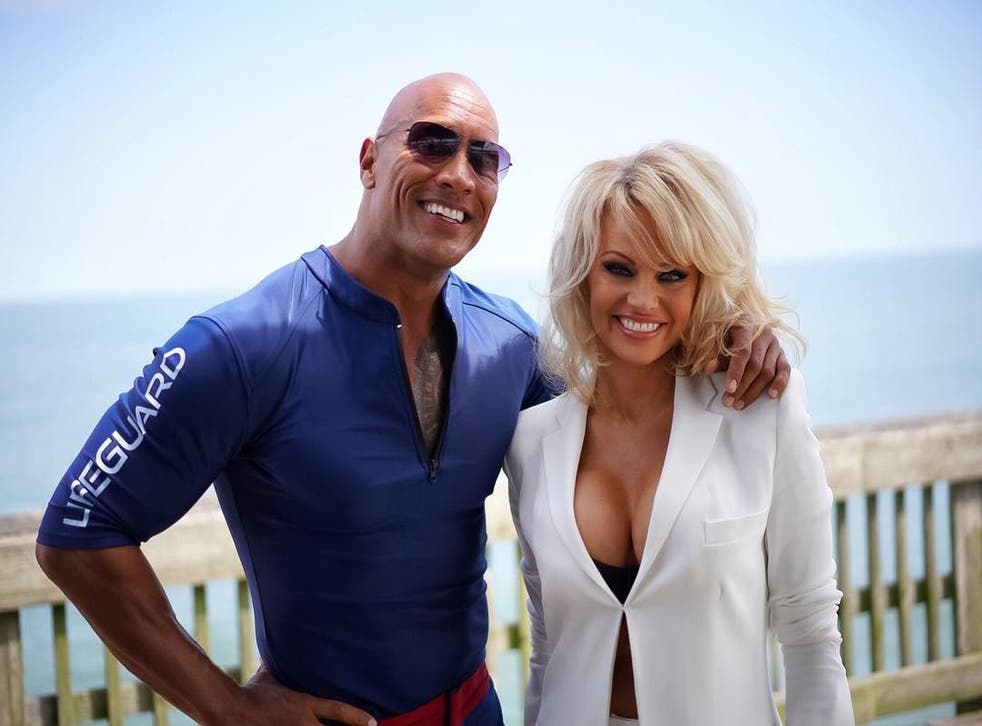 Pamela Anderson, star of hit Nineties television series Baywatch, initially expressed hesitance over appearing in the upcoming big-screen version alongside Dwayne Johnson and Zak Efron saying she had turned down what producers had "offered" her.
It turns out that their counter proposal was much more in her ballpark - the actor-model will appear in the film after all.
As has become the norm with every single announcement about the Baywatch movie, Johnson himself revealed the news via his Instagram page (he's basically PR'ing this thing).
"She introduced the world to "CJ Parker" and became one of the most iconic characters of a generation... A pleasure to welcome (as gorgeous as ever) Pamela Anderson to our #BAYWATCH cast," the wrestler-turned-actor wrote.
"We couldn't have made this movie without you. Welcome home."
Johnson will star in the film as the character made famous by David Hasselhoff - who will himself make an appearance.
Directed by Horrible Bosses' Seth Gordon, the film will follow Efron's young lifeguard who helps his colleagues take on an oil tycoon's plans that threaten their jobs (and the beach's environment, of course).
Alexandra Daddario will appear as Summer Quinn while Kelly Rohrbach will play Parker; it is unclear in what capacity Anderson will feature although a trick will certainly be missed if she doesn't share screen time with her former character.
Baywatch will be released in the States on 19 May 2017 with a UK release date yet to be announced.
Join our new commenting forum
Join thought-provoking conversations, follow other Independent readers and see their replies