Shia LaBeouf slashed his own face with a knife to make Fury character more realistic, says co-star Logan Lerman
The actor also visited a dentist to have his front tooth removed for the role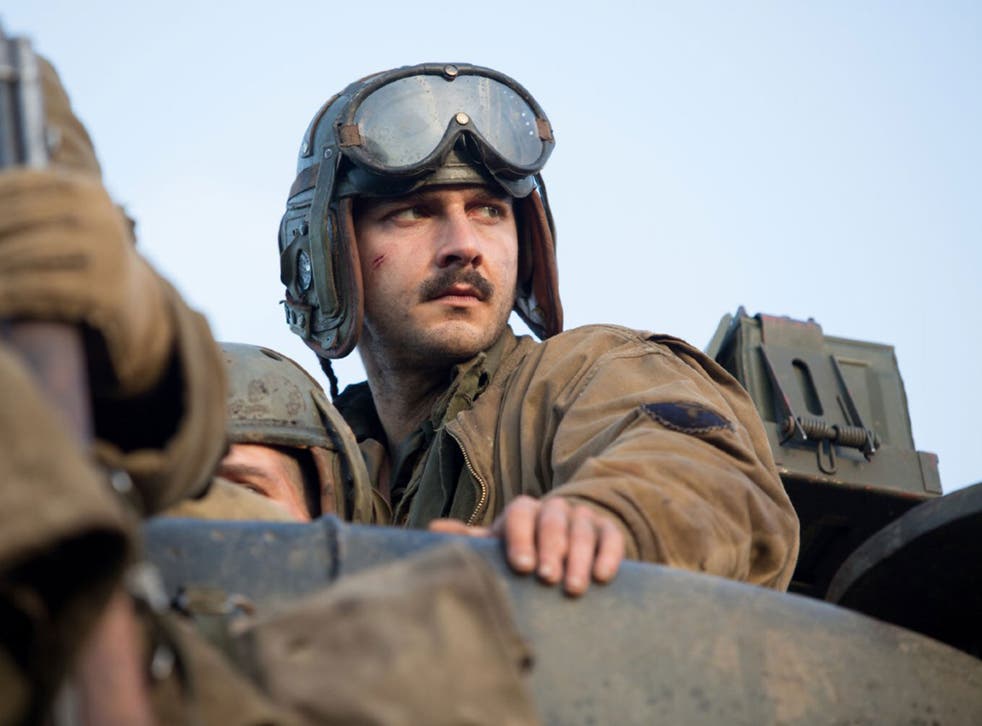 Shia LaBeouf slashed his own face with a knife and had a tooth removed in a bid to make his Fury character more realistic.
The US actor's co-star, Logan Lerman, has said that LaBeouf decided to take matters into his own hands when he failed to see how his make-up 'cuts' looked real.
"They were putting cuts on Shia and I said, 'Yeah, yeah, it looks good'," Lerman told British GQ. "And Shia was like 'No, it doesn't look real'."
The 22-year-old was not expecting what happened next. "He walks out into the hallway and says, 'Hey man, wanna see something fun? Check this out…' and he takes out a knife and cuts his face," Lerman continued.
"For the whole movie he kept opening these cuts on his face. That's all real."
LaBeouf did not stop there, however. Lerman confirmed that yes, the Nymphomaniac star did insist on having one of his front teeth yanked out by a dentist for his role World War II soldier Boyd 'Bible' Swan.
Reports also suggest that LaBeouf, 28, deliberately did not shower while filming and learned to operate the tank with expertise.
"He really spent every moment on set," Lerman said. "He's the guy operating the turret in every shot, even when you don't need to be in there as an actor. You know, you can have somebody else inside. But he was there, for every shot."
LaBeouf's dedication to Fury has not gone unnoticed. Last week, lead star Brad Pitt praised his "full on commitment" and described him as "one of the best actors" he has ever seen.
Pitt plays army sergeant Wardaddy who takes a five-man crew on a life-threatening mission into the heart of Nazi Germany. Lerman, meanwhile, stars as fledgling soldier Norman Ellison, while Michael Pena and Jon Bernthal also feature.
Access unlimited streaming of movies and TV shows with Amazon Prime Video Sign up now for a 30-day free trial
Sign up
Set for release on 19 October when it closes the London Film Festival, Fury promises plenty of fast-paced, edge-of-your-seat action as "courage is born" amid the explosive horror of war.
Whether LaBeouf will make a scene while promoting the film remains to be seen, but it would not be surprising after he wore a paper bag on his head at the Berlin Film Festival.
Ever since he announced his "retirement from public life" after plagiarising a graphic novelist in his directorial debut last January, his erratic behaviour has relentlessly continued.
Most recently, he bemused tourists by running around an Amsterdam museum 144 times in bright skin-tight lycra as part of a performance dubbed '#metamarathon'.
Register for free to continue reading
Registration is a free and easy way to support our truly independent journalism
By registering, you will also enjoy limited access to Premium articles, exclusive newsletters, commenting, and virtual events with our leading journalists
Already have an account? sign in
Register for free to continue reading
Registration is a free and easy way to support our truly independent journalism
By registering, you will also enjoy limited access to Premium articles, exclusive newsletters, commenting, and virtual events with our leading journalists
Already have an account? sign in
Join our new commenting forum
Join thought-provoking conversations, follow other Independent readers and see their replies