Oscars 2016 nominations: Early predictions from Carol to The Revenant
Will 2016 be the year that Leonardo DiCaprio finally bags an Academy Award?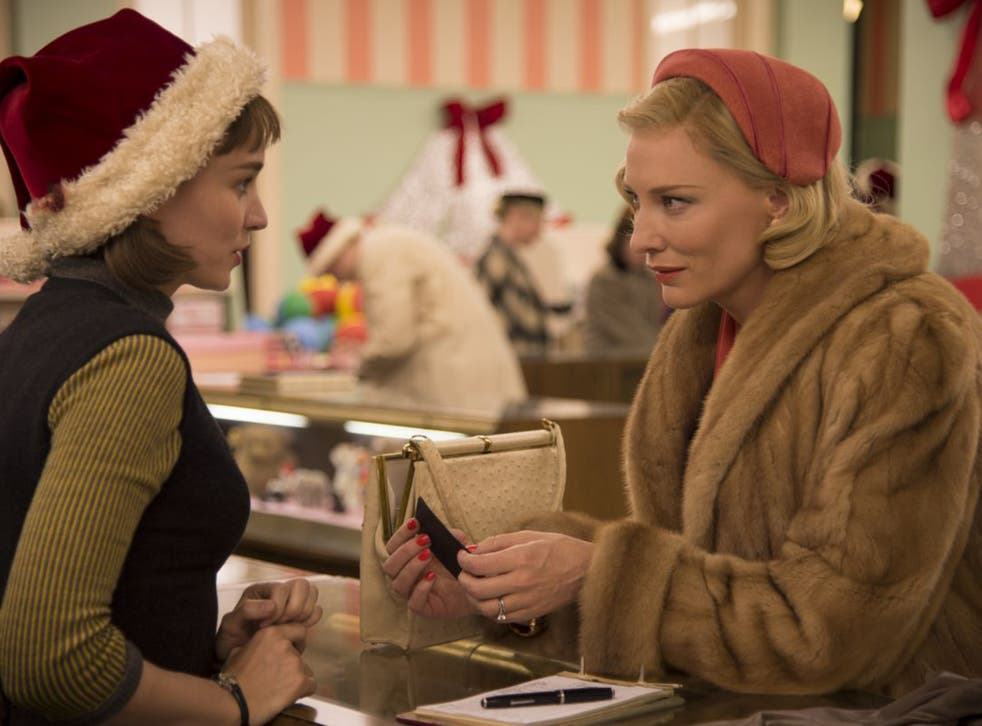 There may still be three months to go until Oscars season hots up again, but all film fans know that the Academy never sleeps and buzz is already building around the possible awards contenders.
From Cannes darling Carol to biopics The Danish Girl and Joy, the probable nominations list is already taking form, meaning it's officially time to take a long hard look at the offerings.
Here are our top tips so far:
Carol
Cate Blanchett talks Carol
Read our review here.
The Revenant
Spotlight
A true story, which Academy voters tend to enjoy, about The Boston Globe's investigations into child abuse at the hands of Roman Catholic priests. Reportedly reminiscent of All the President's Men from 1976, and starring Michael Keaton from last year's Best Picture, Birdman.
Joy
The Danish Girl
The Danish Girl - Trailer
Eddie Redmayne returns in another challenging role as pioneering transgender artist Lili Elbe, one of the first known people to undergo gender reassignment surgery. The 33-year-old Brit won last time around for his performance as Stephen Hawking in The Theory of Everything and was so excited then that we're not sure he could actually cope with the ecstasy of triumphing twice. Alicia Vikander as wife Gerda fully deserves a nomination, if not a win, for Best Actress.
Read our review here.
The Martian
Ridley Scott is already a firm favourite for a Best Director nod, having never won the accolade before. This Matt Damon movie proved a hit with fans and critics alike, so certainly ticks the likeability box. Could it win Best Picture? Doubtful.
Read our review here.
Bridge of Spies
Bridge Of Spies - Trailer
Steven Spielberg, Tom Hanks and Mark Rylance make a pretty awesome trio. This Cold War drama about a US lawyer recruited to defend a Soviet spy and then help the CIA exchange him for a captured US plane pilot sounds gripping on paper, but will it cut it as a Best Picture nominee?
Read our review here.
Brooklyn
Saoirse Ronan blossoms in this acclaimed drama as a young Irish woman who moves from her small town to New York and undergoes a transformation. The Academy loves a transformation, so it is little surprise to see her being touted as a Best Actress frontrunner.
Read our review here.
Room
Lenny Abrahamson's claustrophobic drama Room could throw Brie Larson into the contenders pool. The movie also won the People's Choice Award at Toronto, the victor of which traditionally goes on to earn Academy votes.
Mad Max: Fury Road
Mad Max: Fury Road - Trailer 2
George Miller's high energy effort has been dubbed 'the best action movie of the last 15 years' and Warner Bros is pushing it for an Oscar or two. Tom Hardy, Charlize Theron and Nicholas Hoult have the studio's support but whether it is too mainstream remains to be seen. Let's hope justice prevails.
Read our review here.
Black Mass
Read our review here.
The Hateful Eight
The Hateful Eight - Trailer 2
With Quentin Tarantino behind the helm, this western about bounty hunters caught in a blizzard could be a strong bet. Tarantino has a first rate Oscars record with his last two movies Django Unchained and Inglourious Basterds racking up three wins and 13 nominations. After all that hoo-hah with the leaked script...
In the Heart of the Sea
In The Heart Of The Sea - Trailer 4
Inside Out
Read our review here.
The Lady in the Van
The Lady In The Van - Trailer
Could an adaptation of an obscure-sounding Alan Bennett story win over US Academy voters? British films have fared well across the pond in recent years (The Imitation Game, The Theory of Everything and The King's Speech to name a few), which could give Nicholas Hytner's movie a boost. Starring Maggie Smith (and we all know how much Americans love Downton), Dominic Cooper and James Corden, this charming film deserves a look in.
Read our review here.
Son of Saul
A sure-fire hit in the foreign language category after winning the Grand Prix at Cannes, Son of Saul focuses on the Holocaust in a uniquely horrifying way. The story is told through the eyes of a Hungarian-Jewish prisoner, who works in Auschwitz burning bodies after gas chamber extermination and is intent on giving his dead son a proper burial. This is the first film from director Laszlo Nemes, who could well leave Los Angeles with new ornaments for his mantlepiece next year.
Creed
The Academy do favour a comeback, making Sylvester Stallone a hot bet for an acting nod in this sports drama about Rocky Balboa's time as a trainer to the son of his late friend and former rival Apollo Creed.
Tangerine
Sean Baker's Sundance hit about two transgender prostitutes searching for their pimp on Christmas Eve is already making history as the first Oscar campaign for trans actresses. Tangerine was also shot entirely on an iPhone.
Read our review here.
Beasts of No Nation
Beasts Of No Nation - Trailer
This could well give Netflix its first Oscars contender, with Idris Elba playing a brutal Commandant who employs and trains an army of child soldiers. The streaming service has enjoyed success at the Emmys and Golden Globes for its TV originals and is now setting its sights on a golden statuette.
Read our review here.
The Oscars 2016 will take place on 28 February, with nominations announced on 14 January.
Register for free to continue reading
Registration is a free and easy way to support our truly independent journalism
By registering, you will also enjoy limited access to Premium articles, exclusive newsletters, commenting, and virtual events with our leading journalists
Already have an account? sign in
Register for free to continue reading
Registration is a free and easy way to support our truly independent journalism
By registering, you will also enjoy limited access to Premium articles, exclusive newsletters, commenting, and virtual events with our leading journalists
Already have an account? sign in
Join our new commenting forum
Join thought-provoking conversations, follow other Independent readers and see their replies