Now Hear This
New music to listen to this week, ft Little Simz, Flohio and Bastille, plus spotlight artist Gabriel Black
Music correspondent Roisin O'Connor goes through the best – and worst – new releases of the week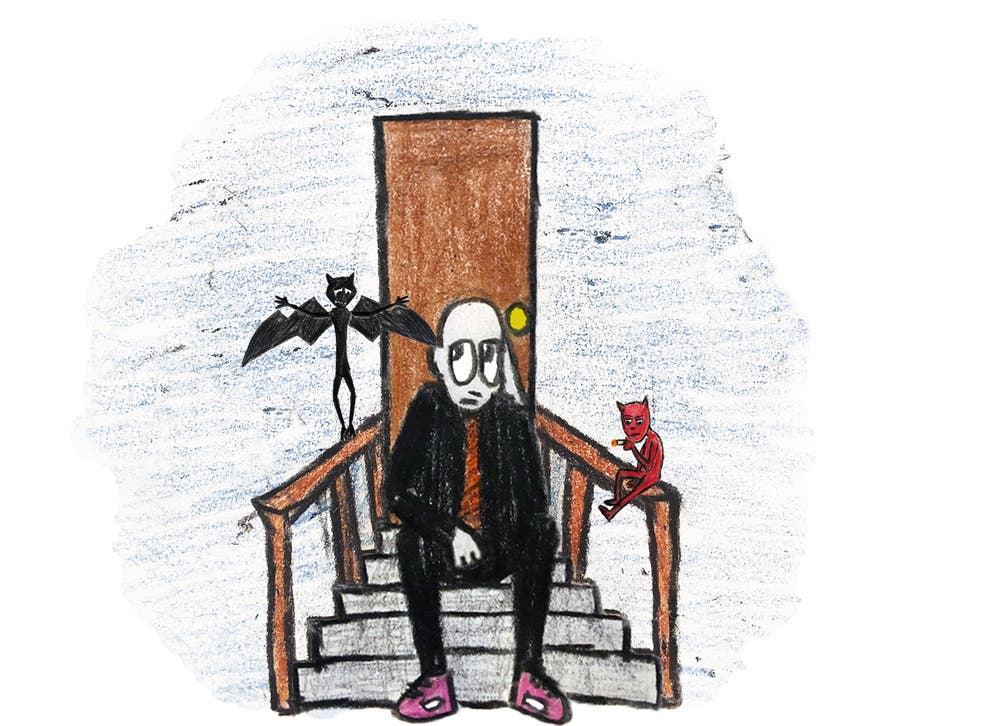 The Grammy nominations were just announced, and I'm absolutely giddy for Janelle Monae, Kendrick Lamar, Cardi B and Kacey Musgraves. After a couple of years of disappointments, are we finally going to feel like the truly worthy winner is recognised?
On to the new music of this week, which includes a shiny new track from Little Simz. "101FM" has the supremely talented rapper in a reflective mood, looking back to the days of "playing PS2, Crash Bandicoot, Mortal Kombat". It's another promising sign of things to come on her new album, due out next year.
Bastille have released a new Other People's Heartache mixtape that tips Dan Smith's baseball cap to some classic lovelorn ballads and also offers new takes on some of the band's older cuts. I'm a fan of "Grip", "Don't Let Go" ft Craig David (!!!) and "The Descent", which now has vocal contributions from Lily Moore, Moss Kena, and the phenomenal Jacob Banks.
French artist Sônge, who I saw for the first time in Paris a couple of years ago and has since been releasing a steady stream of electro-fuelled pop bangers, is back with a new single "Magic Hairdo". Flohio has teamed up with Clams Casino and Cadenza for "POUNCE" and is taking no prisoners.
I had to review the 6ix9ine album this week, which is trash, but if you want more of an explanation as to why you can read my review here. I'm also avoiding the posthumous XXXTentacion album – knowing the kind of person he was I just find it impossible to leave that context out when listening to his music. However, we have a review of that record too, which does a very good job of balancing musical criticism with said context.
My spotlight artist this week is Gabriel Black, who did the wonderful illustration featured in the main image. He blends elements of electronic, hip hop and R&B for an interesting, left-field brand of what some would call emo-pop. He released his new single "Goodbye" today, check it out below and read my Q&A with the man himself.
Hey Gabriel! What have you been up to this week?
This week I've had a few sessions with some really tight people...I've been trying to play nice and work with others.
Can you tell me a bit about this great new track you've released, "Goodbye"?
It's my first song I've released that was fully made in a session...so a true collaboration. I made the song with this really tight duo in LA, Alex and Alex. The song is about escape.
Were you a fan of pop punk in the early Noughties, by any chance?
Yeah for sure... Simple Plan, Green Day, and Blink-182 ...does Weezer count? Those were some of my favourites. I had all those guys' CDs for my long bus ride home from school each day. I never got a chance to see any of them live, though.
Enjoy unlimited access to 70 million ad-free songs and podcasts with Amazon Music Sign up now for a 30-day free trial
Sign up
You have these wonderful illustrations that accompany your music – do you prefer the idea of anonymity, at least at this point in your career?
Well first, thank you. I'm glad you like the illustrations. My dad would be proud to hear that. He was a visual artist back in the day and encouraged me to start drawing. And to answer your question, man I'm just ugly... haha. Kind of. But the illustration actually feels like a form of protection. I get to talk about more personal things this way and speak what i feel. Idk it just works better this way, at least for now.
What are your plans for 2019?
I'm building a studio up in the woods so I'm going lock myself away up there and hopefully finish up my second EP. Might do my first live shows as well. I also got some cool visual projects in the works but I don't know how much info I can give out just yet. Really I'd be super blessed if 2019 was anything like 2018. This year changed my life. I've still got a long long way to go though. Blue skies ahead...hopefully.
Join our new commenting forum
Join thought-provoking conversations, follow other Independent readers and see their replies