Ellie Goulding Fifty Shades of Grey song named most-streamed track in a week on Spotify
'Love Me Like You Do' has broken Mark Ronson's record for 'Uptown Funk'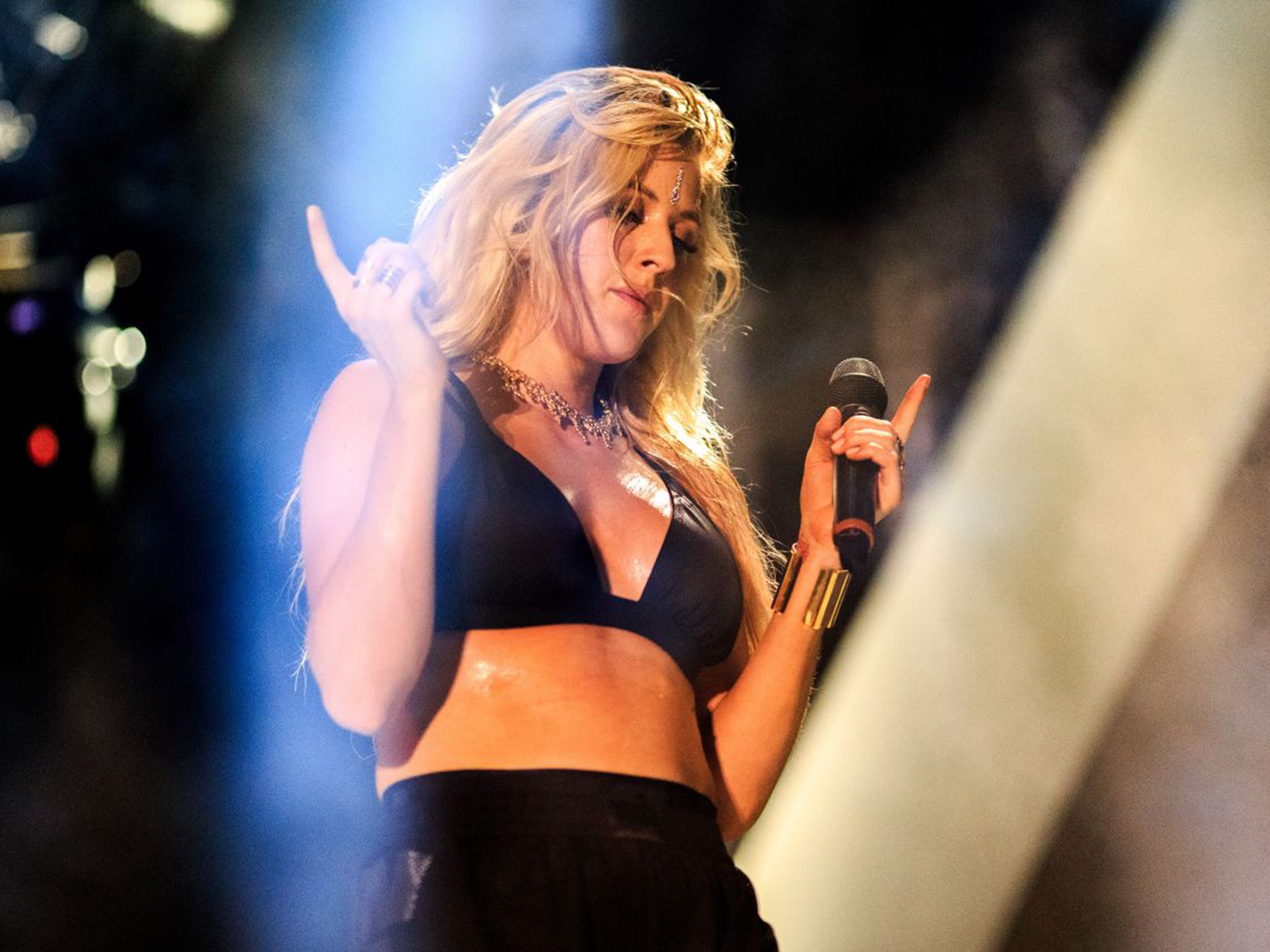 Ellie Goulding's Fifty Shades of Grey song "Love Me Like You Do" has been named the most-streamed song in a week ever on Spotify.
The English singer recorded the catchy track for the movie adaptation of EL James' bestselling erotic novel, starring Jamie Dornan and Dakota Johnson as BDSM-loving billionaire Christian Grey and his infatuated submissive Anastasia Steele.
To date, it has been streamed a massive 15,468,762 times, breaking Mark Ronson's previous record for "Uptown Funk".
Fifty Shades of Grey film stills
Show all 24
"Love Me Like You Do" plays during a scene in which Christian takes Ana for a helicopter ride as part of a soundtrack that also features music from Beyoncé, Sia and The Rolling Stones.
"The love for my new song "Love Me Like You Do" is on an immense scale," said Goulding. "It's very hard to take it all in. It means the world to me."
The song became the fastest-selling single of the year so far earlier this month and currently sits atop the Official UK Singles Chart. It is Goulding's second number one following "Burn" in 2013.
Other movie tracks that have enjoyed huge success in their own right include "(Everything I Do) I Do It For You" by Bryan Adams from Robin Hood: Prince of Thieves, Whitney Houston's cover of Dolly Parton's "I Will Always Love You" from The Bodyguard and the Bee Gees' "How Deep Is Your Love" from Saturday Night Fever.
Directed by Sam Taylor-Johnson who may or may not be signed on for two sequels, Fifty Shades of Grey has smashed box office records worldwide, despite criticism from domestic violence campaigners concerned that it glamourises abusive relationships.
Join our commenting forum
Join thought-provoking conversations, follow other Independent readers and see their replies