Frank Ocean new album Boys Don't Cry: Mysterious live streaming video appears on website
Come for the static shots of a warehouse space, stay for the potential album
Christopher Hooton
Monday 01 August 2016 08:45 Comments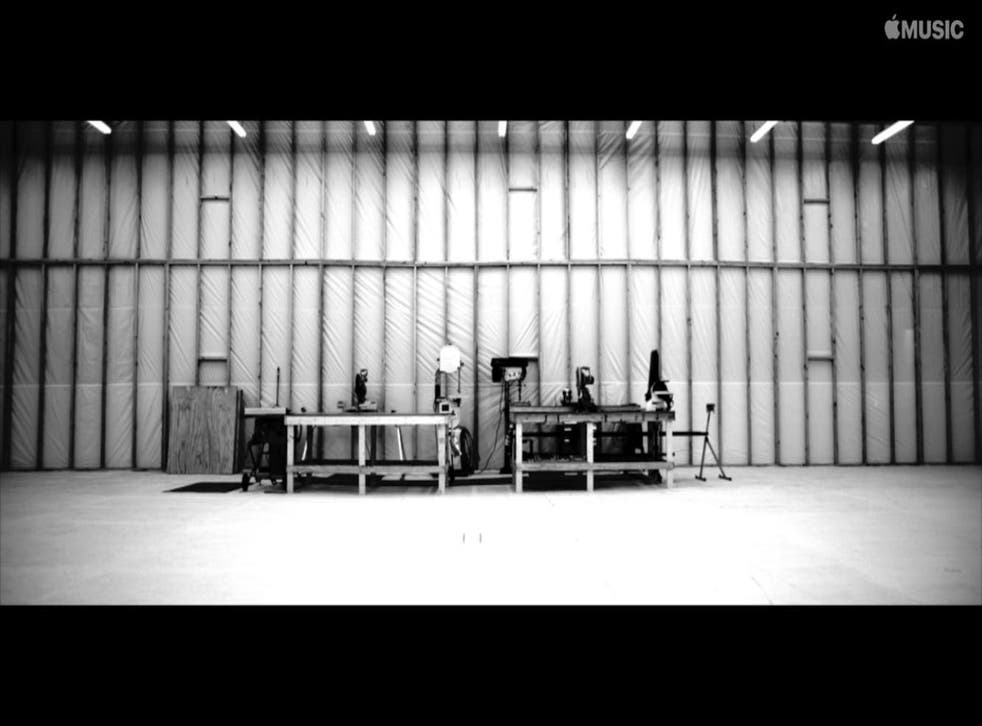 No sooner had I hit publish on a story about Frank Ocean fans being pissed over the lack of new album and update on it, than the musician has started what appears to be a live stream on the album's website (seems to load better on mobile).
Above the 'July 2016' stamp card that Frank didn't deliver on, sits a video of an empty warehouse/film studio. Excitingly, the Apple Music logo appears in the top corner, suggesting this is linked to some kind of music release.
At the time of writing, all you can see is a couple of work benches and all you can hear is white noise, bar the odd squeak of sneaker on floor, but rest assured I will be intently watching this all day and will update this piece with any developments.
Update 11pm BST: There appears to be a release date for the album, with a New York Times source claiming the album will be an Apple Music exlusive from Friday, 5 August.
Update 10am BST: 'Lost' music video director Francis Soriano has claimed the stream is actually a looped video he made. But what will follow the video? Some kind of visual album made by the pair a la Lemonade? Frank's delight in f*cking with us knows no bounds.
What is the hype behind Frank Ocean's new album?
I wouldn't expect much to happen anytime soon, as it's still a while before the US wakes up. A spokesperson for Frank told The Independent they have "no info at this time", which is about par for the course for this sort of thing.
Watch a mirror of the live stream on Twitch below:
Twitch vid has been taken down as of 2pm BST. The camera has switched angles.

Occasionally there is a burst of classical music but honestly I've been watching this video for so long it could just be in my head. Maybe it's a classical album? Like when Kendrick brought the funk even though we didn't know we wanted it. I've Shazammed it to no avail.
Boys Don't Cry, the follow-up to 2012's Channel Orange, was originally intended for July 2015 then pushed back to July 2016, but today marks the start of August.
Back in March, Frank is believed to have held a listening party in NYC in relation to the album, and the fact that the snippets of audio from it have been taken down from streaming sites speaks volumes.
James Blake has heard some of the new album, and has teased that it's worth the (considerable) wait.
Frank Ocean's greatest artworks

Show all 7
Possibilities for the live stream include Frank coming out and performing tracks from the new album or, perhaps more pleasingly, streaming it to an empty room.
The partnership with Apple Music suggests it will probably be exclusive to this service, at least initially.
Register for free to continue reading
Registration is a free and easy way to support our truly independent journalism
By registering, you will also enjoy limited access to Premium articles, exclusive newsletters, commenting, and virtual events with our leading journalists
Already have an account? sign in
Join our new commenting forum
Join thought-provoking conversations, follow other Independent readers and see their replies