Benefits Street's White Dee to join Katie Hopkins in live televised benefits debate
The pair will be joined by Edwina Currie, Ken Livingstone and Annabel Giles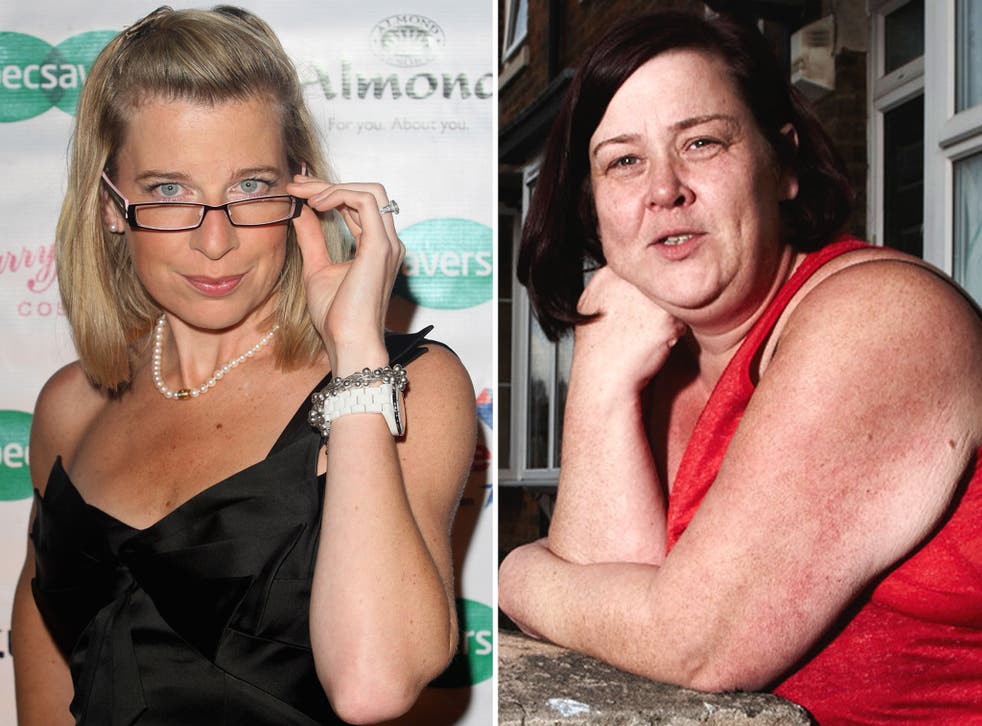 They are both outspoken television personalities whose views have caused a furore. But now self-confessed snob Katie Hopkins will meet Benefits Street Queen 'White Dee' in a live televised debate about the welfare state.
Hopkins, who previously compared Benefits Street residents to "parasites sucking the blood out of your pet terrier", will appear on the panel of Channel 5's The Big Benefits Row tonight alongside Deidre 'White Dee' Kelly.
Kelly, who embodies everything Hopkins openly despises, including people who eat too much, don't work and give their children 'lower-class' names, will join the outspoken TV pundit alongside ex-Tory MP Edwina Currie and former Mayor of London Ken Livingstone.
Kelly, the self-proclaimed 'mum of the street', is a former support worker who has lived off benefits for a number of years while raising her seven-year-old son Gerrard and teenage daughter Caitlin.
In what looks likely to be an explosive TV debate, the panel will also include Reverend Steve Chalke, who has defended how benefit claimants are portrayed on television, controversial broadcaster Terry Christian and former model Annabel Giles, who previously lived on benefits as a single mother.
Hopkins, the outspoken former Apprentice contestant, recently told BBC1's This Week that people on benefits were "happy to sit there, lie in bed and let other people work for them".
She also branded food banks a "complete con" and attacked those "sponging off the state when they could be out working".
Her comments were echoed by Edwina Currie, who questioned last month whether food banks were necessary, claiming people who used them "never learn to cook…never learn to manage" and get another tattoo "as soon as they've got a bit of spare cash".
The live televised Channel 5 debate follows the national discussion surrounding the welfare state, which has been reignited by Channel 4's controversial series Benefits Street.
Access unlimited streaming of movies and TV shows with Amazon Prime Video Sign up now for a 30-day free trial
Sign up
The show, which follows the residents of James Turner Street in Birmingham, has divided viewers, with many criticising those seen in the documentary as "lazy scum".
Others, including Independent columnist Owen Jones, have attacked the series for its scapegoating of some of Britain's poorest people.
Writing in The Independent, he said: "This dross has left the public woefully ill-informed.
"The public is not aware that most social security spending is, rightly, spent on pensioners who have paid in all their lives; or that the Government's freeze on benefits mostly hits working people."
'The Big Benefits Row: Live' airs tonight on Channel 5 at 9pm
Register for free to continue reading
Registration is a free and easy way to support our truly independent journalism
By registering, you will also enjoy limited access to Premium articles, exclusive newsletters, commenting, and virtual events with our leading journalists
Already have an account? sign in
Register for free to continue reading
Registration is a free and easy way to support our truly independent journalism
By registering, you will also enjoy limited access to Premium articles, exclusive newsletters, commenting, and virtual events with our leading journalists
Already have an account? sign in
Join our new commenting forum
Join thought-provoking conversations, follow other Independent readers and see their replies