Game of Thrones season 6 spoilers: Jon and Sansa Stark return to Winterfell
Winter is definitely coming
Christopher Hooton
Tuesday 17 November 2015 09:30 Comments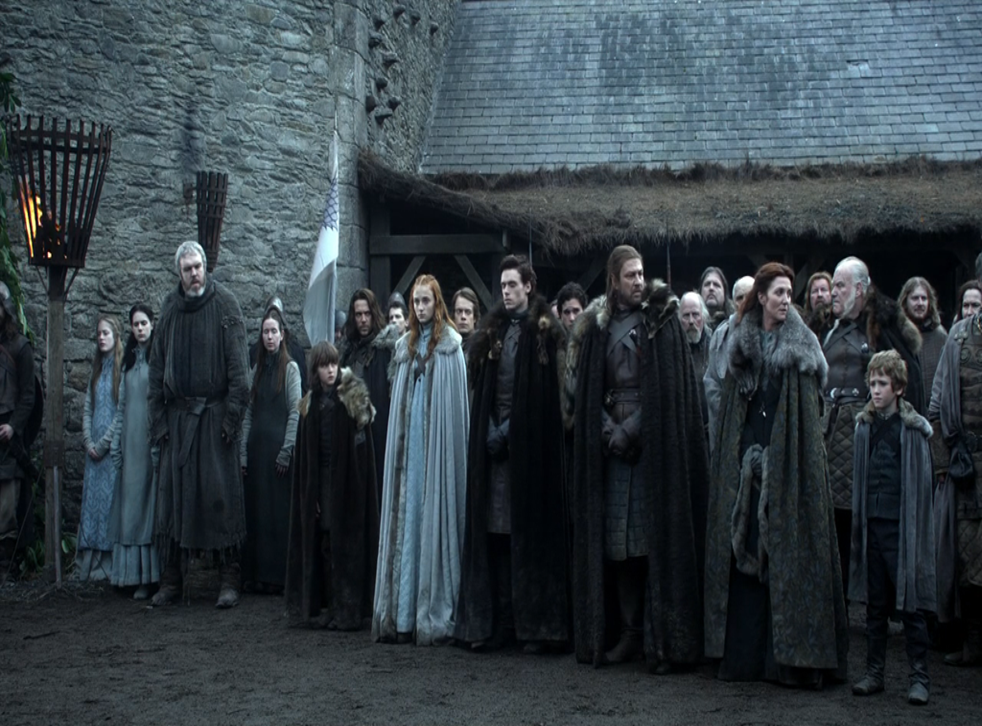 Game of Thrones spoilers are usually fairly morbid - a bloody battle here, a pile of corpses there - but this latest one is potentially one to be delighted about.
It comes from diligent spoiler-hunters Watchers on the Wall; for the avoidance of confusion, here's the scoop verbatim (according to their sources):
'A scene was rehearsed and is being filmed this week involving Sansa, Jon Snow, Ramsay and Littlefinger.
The characters are interacting in Winterfell's courtyard, and there's a great deal of tension...
And then a giant turns up at the gates! The giant tries to force its way in and the people inside have to fight it off.'
A few things…
1) Yes, it does sound like bad fan fiction. I imagine the source was unable to get the full measure of the scene, and I'm sure it will be more nuanced than just 'argument-argument-argument-WAAAAH GIANT!'
2) The Starks are back in Winterfell though! Whether by force, invite or capture, it certainly looks like we'll see the castle closer to being back in the hands of its rightful owners and not those damn Boltons.
3) The presence of Littlefinger is ominous, such is his ability to backstab and come out on top at the expense of all others.
This scene could be the culmination of a battle thought to be taking place between those allied with Ramsay and the (presumably resurrected) Jon, though it's not even expected to be the season finale - which a GoT director revealed will involve White Walkers.
Game of Thrones season 6's air date will likely fall at the end of April or start of May, on HBO and Sky Atlantic.
Register for free to continue reading
Registration is a free and easy way to support our truly independent journalism
By registering, you will also enjoy limited access to Premium articles, exclusive newsletters, commenting, and virtual events with our leading journalists
Already have an account? sign in
Join our new commenting forum
Join thought-provoking conversations, follow other Independent readers and see their replies