New Netflix US releases: TV shows and films coming in October
Gilmore Girls, Django Unchained and Sleepless in Seattle are coming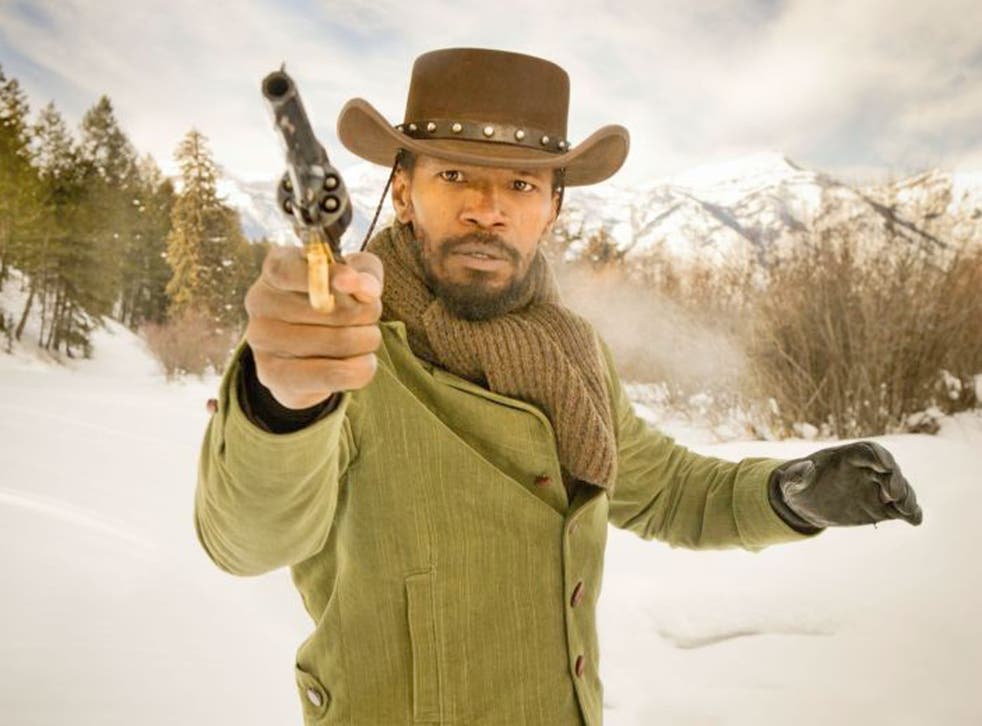 If you didn't know that the entire series of Gilmore Girls was coming to Netflix this month, you probably don't spend much time on the internet.
But if watching a drama about a single mother and her teen daughter doesn't appeal, there are still plenty more treats in store on Netflix this fall.
If you prefer to get your teeth into fantasy, new seasons of The Walking Dead, Supernatural and The Vampire Diaries are all added to the service this month.
British period drama Peaky Blinders also debuts on Netflix – but don't expect Downton Abbey, it's a lot more crime and a lot less well-spoken aristocrats.
For those who would prefer to spend cold evenings in watching a movie, classics including Romeo + Juliet, Sleepless in Seattle and Annie are now available.
Take a look at what's new on Netflix US in October:
Gilmore Girls the complete series
News that the entire series was coming to Netflix had fans very excited last month. Now is the chance to watch Lorelai and Rory through all seven seasons.
Walking Dead season 4
A deadly influenza virus ravaging the population sets the fourth season of The Walking Dead off to a flying start.
Supernatural season 9
The penultimate season of this fan favourite sees brothers Sam and Dean search for a way to return some fallen angels to heaven.
Sons of Anarchy season 6
Last year's sixth season sees Jax struggling to hold SAMCRO together following Tara and Clay's arrests.
Access unlimited streaming of movies and TV shows with Amazon Prime Video Sign up now for a 30-day free trial
Sign up
Peaky Blinders
New British crime drama Peaky Blinders follows a gangster family living in the north of England after World War I.
The Vampire Diaries season 5
Elena's first semester at college is ruined from the start when her and Caroline's roommate is brutally murdered by what appears to be another vampire.
Film
Sleepless in Seattle
Tom Hanks and Meg Ryan star in this Nora Ephron Nineties classic.
Hunger Games: Catching Fire (22 October)
Jennifer Lawrence and Liam Hemsworth return for the second instalment of The Hunger Games franchise.
Romeo + Juliet
Baz Luhrmann's 1996 Shakespeare adaptation stars Leonardo DiCaprio and an almost unrecognisable Claire Danes.
Django Unchained
Quentin Tarantino's double Oscar winner sees freed slave Jamie Foxx set out to rescue his wife from a brutal Mississippi plantation owner.
Galaxy Quest
Allen Rickman and Sigourney Weaver star in this Nineties comic sci-fi parody film about a troupe of actors who defend a group of aliens against an alien warlord.
Annie
What better way to prepare for the new Annie movie than by watching the Eighties original starring Aileen Quinn.
Kramer vs Kramer
This Oscar-nominated film starring Dustin Hoffman and Meryl Streep follows a married couple going through a divorce and the impact it has on their family.
Before I Go To Sleep (October 31)
Colin Firth and Nicole Kidman star in this mystery thriller based on the novel by S J Watson.
Join our new commenting forum
Join thought-provoking conversations, follow other Independent readers and see their replies