Reese Witherspoon says she was sexually assaulted by a director aged 16
'I've had multiple experiences of sexual assault and I don't speak about them very often'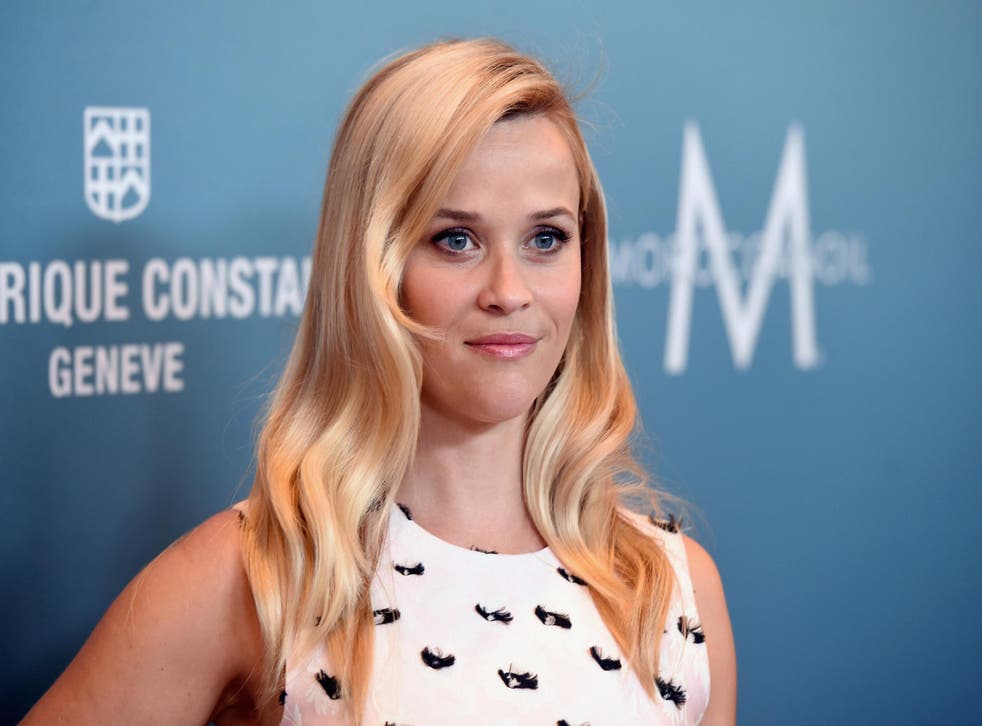 Reese Witherspoon has revealed she was sexually assaulted by a Hollywood director at the age of 16.
The Oscar-winning star, now 41, shared her own experience of sexual assault at the Elle Women in Hollywood Awards "encouraged" by the multiple allegations of sexual harassment and abuse against film producer Harvey Weinstein.
"This has been a really hard week for women in Hollywood, for women all over the world, and a lot of situations and a lot of industries are forced to remember and relive a lot of ugly truths," she said at the Beverly Hills ceremony.
"I have my own experiences that have come back to me very vividly and I find it really hard to sleep, hard to think, hard to communicate a lot of the feelings that I've been having about anxiety, honest, the guilt for not speaking up earlier."
She told the audience: "[I feel] true disgust at the director who assaulted me when I was 16-years-old and anger at the agents and the producers who made me feel that silence was a condition of my employment.
"And I wish that I could tell you that was an isolated incident in my career, but sadly it wasn't. I've had multiple experiences of harassment and sexual assault and I don't speak about them very often."
The incident took place in 1992.
Harvey Weinstein: his accusers

Show all 42
Witherspoon, whose credits include Legally Blonde and HBO's Big Little Lies, continued: "But after hearing all the stories these past few days and hearing these brave women speak up tonight about things that we're kind of told to sweep under the rug and not to talk about, it's made me want to speak up and speak up loudly because I actually felt less alone this week than I have ever felt in my entire career."
She said she believes speaking out about these experiences is in the process of becoming "the new normal."
In light of the Weinstein scandal, men and women are becoming increasingly inspired to speak out about their history of abuse as part of a social media campaign that has been branded "Me Too."
Two male stars - James Van Der Beek and Brooklyn Nine-Nine star Terry Crews - have come forward with their own claims of sexual assault at the hands of "powerful" men while Ugly Betty star America Ferrera revealed she was assaulted by a "grown man" when she was just nine-years-old.
Register for free to continue reading
Registration is a free and easy way to support our truly independent journalism
By registering, you will also enjoy limited access to Premium articles, exclusive newsletters, commenting, and virtual events with our leading journalists
Already have an account? sign in
Register for free to continue reading
Registration is a free and easy way to support our truly independent journalism
By registering, you will also enjoy limited access to Premium articles, exclusive newsletters, commenting, and virtual events with our leading journalists
Already have an account? sign in
Join our new commenting forum
Join thought-provoking conversations, follow other Independent readers and see their replies