Sherlock series 4: Martin Freeman tells fans to expect the unexpected
The Emmy Award-winner said the show goes 'from strength to strength'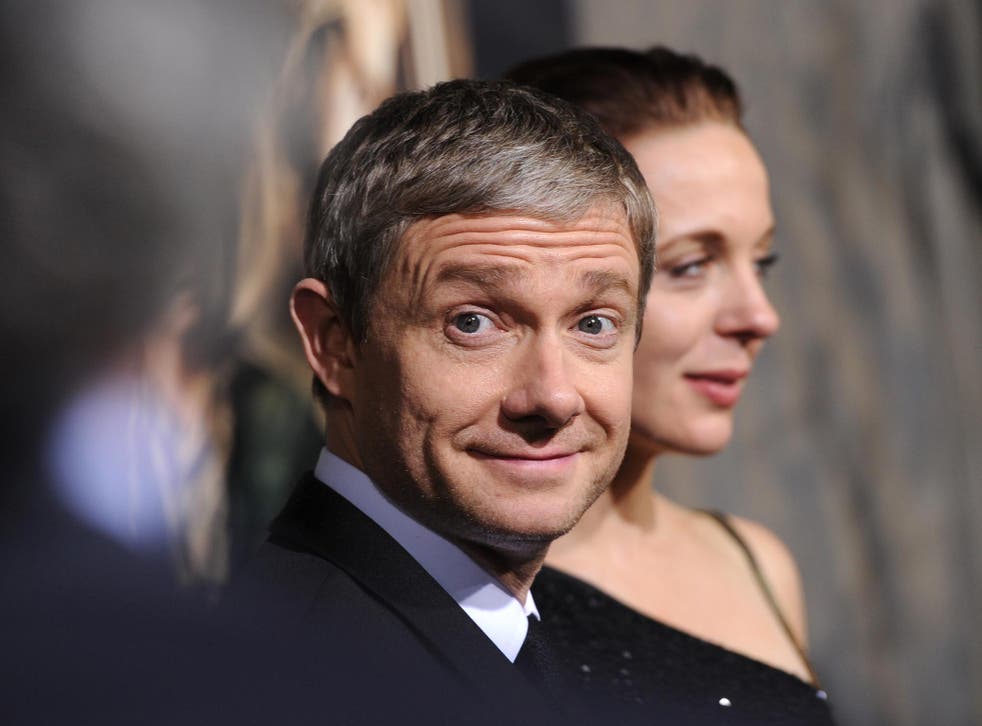 Martin Freeman has said the new series of Sherlock will be "full of surprises" and that fans should "expect the unexpected".
The star of Steven Moffat and Mark Gatiss' detective series told BBC Radio Wales: "It's going to be full of surprises for you, and for us and for everybody. I think we just know to expect the unexpected now."
He added: "The plans they have got for the overarching series - oh man, it's just so exciting!"
Freeman also expressed his "delight" at winning (albeit in absentia) Outstanding Supporting Actor in a Miniseries or Movie at the 66th annual Primetime Emmy Awards over the weekend.
He explained that he had learned of his success through a text from his American agent.

Sherlock scooped three Emmys overall, with Benedict Cumberbatch and Steven Moffat also honoured with awards.
Best moments from Sherlock

Show all 9
"It keeps going from strength to strength really. We're all very proud of it; we're all very pleased to be in it," Freeman said.
"I think, as a nation, it's one of the UK's finest exports."
Fans had already been teased about the forthcoming 2015 series at the Los Angeles ceremony, as Moffat and Gatiss promised "darker" new epsiodes.
Season four of Sherlock will reach UK screens late next year as a one-off special and new three-part run.
The exact air dates are yet to be confirmed but Moffat insists that "when they go out is up to the BBC".
"I am their loyal servant, I simply do what they ask me," he joked.
Register for free to continue reading
Registration is a free and easy way to support our truly independent journalism
By registering, you will also enjoy limited access to Premium articles, exclusive newsletters, commenting, and virtual events with our leading journalists
Already have an account? sign in
Register for free to continue reading
Registration is a free and easy way to support our truly independent journalism
By registering, you will also enjoy limited access to Premium articles, exclusive newsletters, commenting, and virtual events with our leading journalists
Already have an account? sign in
Join our new commenting forum
Join thought-provoking conversations, follow other Independent readers and see their replies