The Independent's journalism is supported by our readers. When you purchase through links on our site, we may earn commission.
Best games consoles 2021: How to choose between PS5, Xbox Series X and Nintendo Switch
From PlayStation to Nintendo to Xbox, we help you work out which console is right for you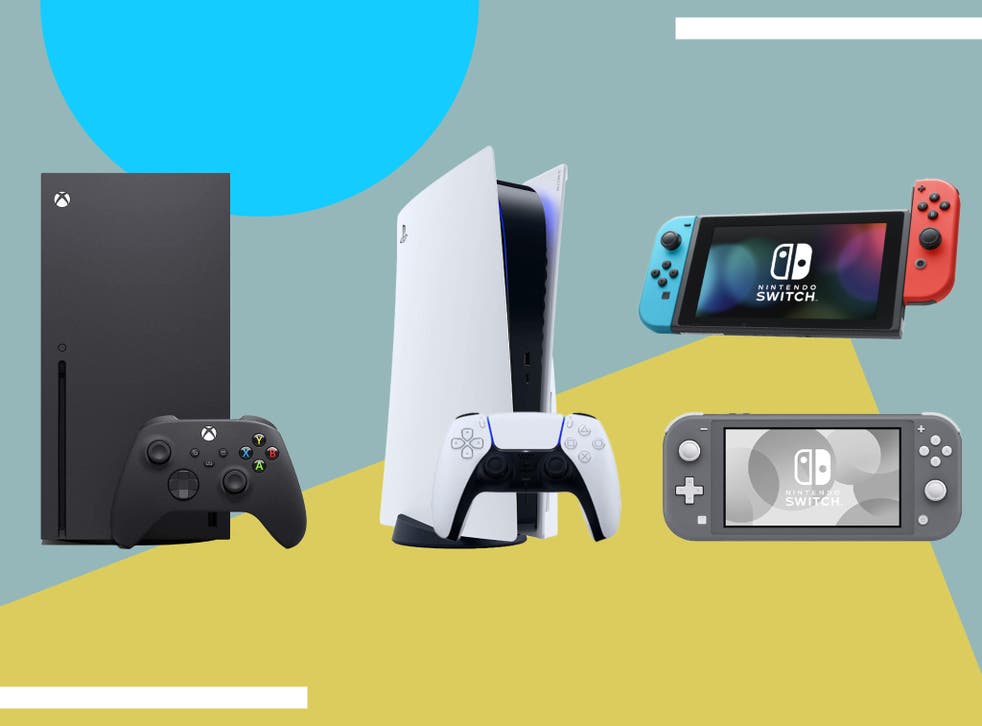 It can be hard deciding which games console to invest in for 2021, as the competition today is as fierce as it's ever been.
Last November, the gaming world celebrated the start of a new console generation, as Sony launched the PS5, and Microsoft launched the Xbox Series X and S. But with both console's inaugural months hampered by stock shortages and an absence of new games, we're still some way from closing the books on the generation before.
Sales of the Nintendo Switch console have meanwhile remained strong, with the portable/home console crossover proving an enduring hit after the relative failure of the Wii U. Games exclusivity remains a key issue when deciding which console is right for you, and Nintendo boast some of the best exclusives around – especially for younger gamers.
In the previous console generation, the PS4 outsold the Xbox One console by a large margin, with many players citing PlayStation's superior range of exclusives (which include the God of War, Last of Us, Spider-Man and Uncharted games) as a key factor in their decision.
But with Xbox's recent acquisition of Bethesda, the company behind Doom, the Elder Scrolls, Fallout and a forthcoming Indiana Jones game, the landscape may be changing.
Read more:
Another factor is the increasing turn towards subscription-based games services.
Xbox's Game Pass service leads the way with an impressive catalogue of over 100 readily downloadable games, but PlayStation has also started increasingly sweetening its own PS Plus package with free monthly games and a substantial library of past PS4 titles.
The best games consoles for 2021 are:
The verdict: Best games consoles
Ultimately, for vast swathes of gamers out there, the choice will boil down to the Xbox Series X vs the PS5. The Nintendo Switch remains a hugely appealing piece of hardware, but the fact that it's now almost four years old (with an upgraded version rumoured to be released at some point in the not-too-far future) means it doesn't quite have that game-changing technical novelty that many people look for when buying a new console.
The PS5 will end up the most popular choice, and it's easy to understand why – it has the best controller, and, crucially, the best exclusives (announced so far, at least). But the Xbox Series X just about pips it. The Series X doesn't have the PS5's issues with storage space or cross-generational upgrades; throw in the sleeker, smaller and its unique features (Smart Delivery; Quick Play; Game Pass compatibility), and you're looking at a seriously great piece of equipment.
Once you've chosen your console, check out our pick of the best gaming headsets for PS4, Xbox, Nintendo and PC
Voucher codes
For offers on gaming and tech products, try our discount code pages:
Register for free to continue reading
Registration is a free and easy way to support our truly independent journalism
By registering, you will also enjoy limited access to Premium articles, exclusive newsletters, commenting, and virtual events with our leading journalists
Already have an account? sign in