Everything we saw at Nintendo's Indie World Showcase event
The gaming giant showed off some new titles coming soon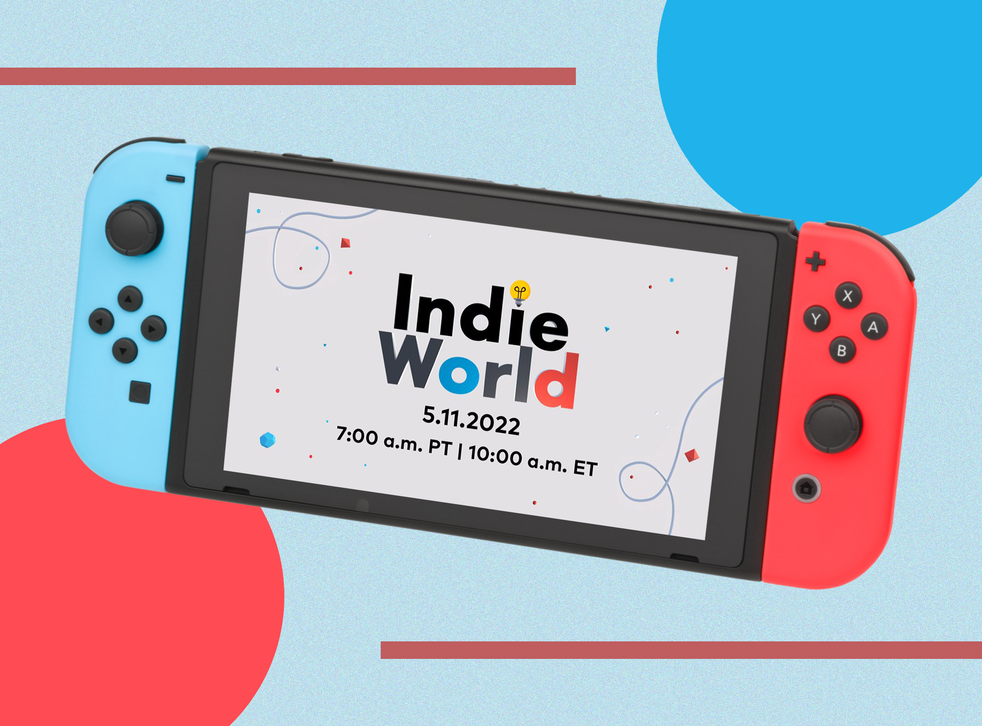 Since the events started in 2011, Nintendo Direct live-streams have become the gaming giant's favourite way to announce new titles and show off gameplay. It's also a great opportunity for the company to showcase some of its smaller publishers and the games they're working on.
The Indie World Showcase is just that, an opportunity for Nintendo to announce some upcoming titles that might not be as big as Mario or Legend of Zelda: Breath of the Wild 2, but are still worth having on your radar.
We're particularly fond of the format as it gives us a much better idea of what Nintendo is willing to share more publicly and narrows down what we can expect in future announcements. Chances are if a Nintendo title is already known to be in the works, you can at least expect an update on its development.
Now, another Nintendo Indie Showcase has been scheduled for 11 May 2022 and it looks to be quite condensed, focusing on upcoming titles with 20 minutes of new footage.
Chances are high that we'll also get a glimpse at some other upcoming titles which are yet to have a confirmed release date. Nintendo also makes a habit of releasing some games and demos on the e-shop immediately after the event has ended.
To find out what games were featured at the showcase event, keep reading the rest of the article below.
Nintendo Indie World May 2022 showcase details
The first game that was showcased was called Ooblets, a creature collector and farm simulator where players cultivate new life in the blossoming community of badge town and customise the small titular creatures.
Next, we saw Batora: Lost Haven which is a hack and slash/twin stick shooter hybrid from Team17 and StormMind games. It will be launching this Autumn although no exact date was given of its release.
ElecHead, from Japanese developer Nama Takahashi, is a side-scrolling platformer with strong Mega Man influences, electrifying powers and a detachable head which will be available later this Summer.
Drastic Games and Noodlecake then introduced a new game titled Soundfall. A looter shooter action game it has a rhythmnic fighting mechanics and an electronica soundtrack with over 140 songs. There is four player co-op available either locally or online and the game will be available on the Nintendo eShop.
Read more: 16 best Nintendo Switch games for every kind of player
Up next wasWildfrost, a roguelike deck building card game, where players must collect cards to battle waves of monsters. The game from Chucklefish and Deadpan Games will be available later this Holiday season.
Totally Accurate Battle Simulator (or TABS for short), is a slightly ridiculous, wobbly battle experience that isn't completely accurate to historical warfare. But it is good fun, having previously been released on PC. Ragdoll physics combined with siege weaponry, what's not to like? The game will be available this summer with online play enabled.
Next, Gunbrella is a noir-punk action adventure featuring a fire-powered umbrella, of course. Maneuvre through locations using the titular gunbrella to shoot, dive, dash and climb rooftops.
We then saw a musical biopic game titled We are OFK. It's billed as an emotional adventure in downtown LA's ruthless music scene that follows an indie-pop band's journey to stardom. Expect branching narrative paths, episodic content and music videos with the first episode becoming available this summer.
Read more: Nintendo Switch deals for May 2022
A new side-scrolling indie exploration title named Silt was introduced next. Set in an oceanic black and white world that looks very Limbo-esque it appears to take place entirely underwater. There's abandoned temples and behemoth sea creatures so it's probably not one for people with thalassophobia.
Mini Motorways by Dinosaur Polo Club followed closely behind. This is a top down road building simulator that lets players draw and build new roads to keep congestion down to a minimum and is already available on the Nintendo store.
One game that was given a very specific release date wasWayward Strand. Coming on 21 July this narrative adventure game is set in 1970's rural Australia, but there's a twist: the game takes place on an airborne hospital. Each of the floating hospital's inhabitants stories take place in real-time and players can choose which ones to keep track of with a fully voiced cast. Multiple playthroughs will also give you a chance to witness other events.
Finally, a Souls-like game from Aggro Crab. Titled Another Crab's Treasure this follows a crab's epic adventure to take back their repossessed shell. The game features aggressive sea life and floating trash and other debris can be used as armour against sea creatures, and there's 50 different upgrades available. The game will be released some time in 2023, but a "Shells-like" action-RPG might be the perfect game for fans of FromSoftware titles such asElden Ring.
Voucher codes
If you're looking for discounts on technology or videogames then try one of these codes:
Looking to get your hands on the latest Nintendo console? These are the best deals on the Switch this month
Register for free to continue reading
Registration is a free and easy way to support our truly independent journalism
By registering, you will also enjoy limited access to Premium articles, exclusive newsletters, commenting, and virtual events with our leading journalists
Already have an account? sign in
Register for free to continue reading
Registration is a free and easy way to support our truly independent journalism
By registering, you will also enjoy limited access to Premium articles, exclusive newsletters, commenting, and virtual events with our leading journalists
Already have an account? sign in