The Independent's journalism is supported by our readers. When you purchase through links on our site, we may earn commission.
The best Splatoon 3 pre-order deals on Nintendo Switch
Journey to the Splatlands for another paint-and-shoot adventure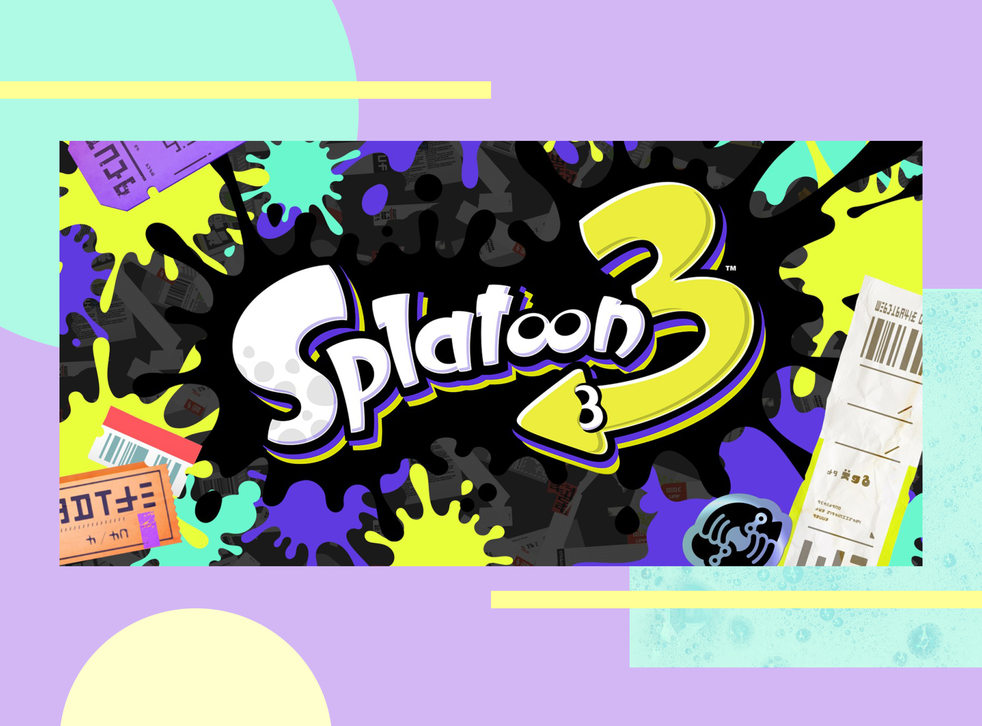 The arrival of Splatoon 3 is just around the corner, and after new details were revealed during a Nintendo Direct in August, we couldn't be more excited. And players have a suite of new features to look forward to, including an updated Splatfest game mode and the introduction of card game "Table Turf Battle".
Splatoon 3 will be moving away from Inkopolis, with a new hub world called "Splatsville" acting as the player's new home to take part in different game modes, including "Splatzones", "tower control", "rainmaker" and "clam blitz" on rotation.
Multiplayer game modes such as "turf war" are also set to return in the series, where two teams of Inklings must cover as much of the battlefield in their respective paint as possible.
Another new addition to Splatoon 3 is a new story mode titled "Return of the Mammalians". Players will be able to take control of Agent 3 and fight against an evil army as part of a squad known as the "Squidbeak Splatoon".
Splatoon 3 now has a confirmed release date of 9 September 2022 and there's even an opportunity to try the game ahead of release for free, in a demo that will let players try out multiplayer for one day only. To find out how to get the best deals on Splatoon 3 and how to play it for free then keep reading the rest of the article below.
When is the release date for 'Splatoon 3'?
Splatoon 3 release date reveal
Splatoon 3 is due to arrive on the Nintendo Switch later this year and according to the official Nintendo website, the release date is now scheduled for 9 September 2022.
It was originally slated to be released some time in "Summer 2022", so even though it's slightly later in the year, it appears the game has not been affected by delays.
The best Nintendo Switch pre-order deals for 'Splatoon 3'
'Splatoon 3' Splatfest World Premiere details
In Splatfest, players vote for their favourite choice out of three in an announced theme. The team they represent is based on that choice, and the winner is decided via battles over a set period of time. Splatfests will consist of two halves: in the first half, the three teams will compete in a four versus turf war battle. The second half includes a brand new "Tricolor Turf War" battle, a new mode where three teams fight at the same time, and the new mode can be tried out on 26 August 2022.
Starting 18 August, a free demo can be downloaded from the Nintendo eShop. Players can choose Team Rock, Team Paper or Team Scissors until 27 August. Certain parts of the demo will already be playable on 25 August, before the Splatfest event itself kicks off on 27 August at 9am BST.
Find out more on the Splatoon 3 website
Looking to get your hands on the latest Nintendo console? Find out how to buy the limited edition Splatoon 3-themed Switch OLED
Register for free to continue reading
Registration is a free and easy way to support our truly independent journalism
By registering, you will also enjoy limited access to Premium articles, exclusive newsletters, commenting, and virtual events with our leading journalists
Already have an account? sign in
Register for free to continue reading
Registration is a free and easy way to support our truly independent journalism
By registering, you will also enjoy limited access to Premium articles, exclusive newsletters, commenting, and virtual events with our leading journalists
Already have an account? sign in