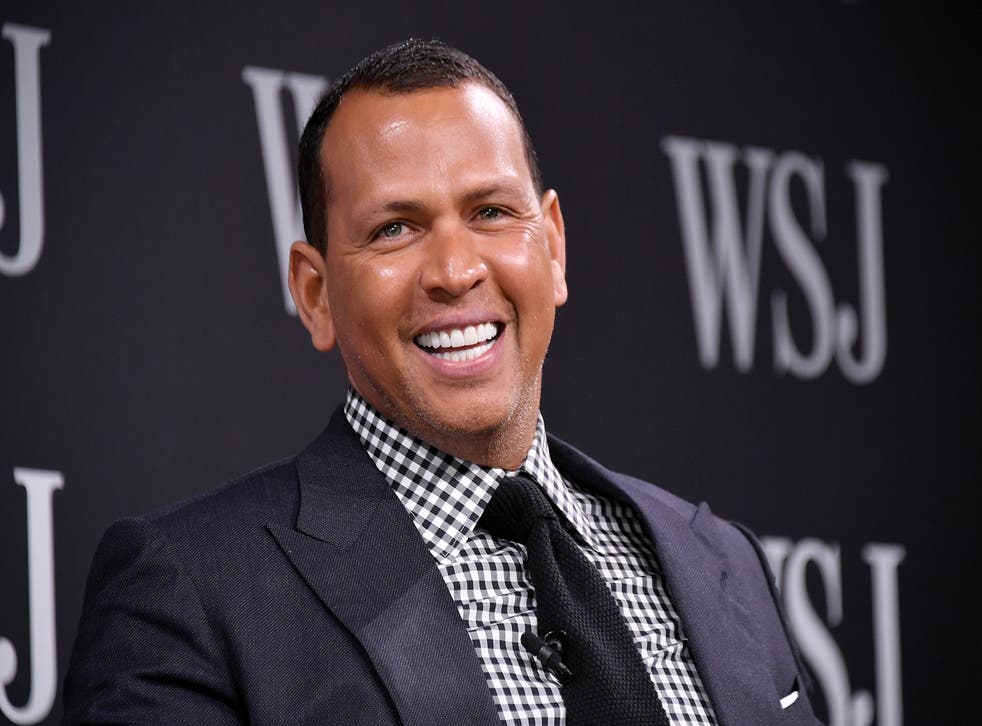 Alex Rodriguez sparks jokes about running into ex Jennifer Lopez with new shirtless birthday photo
'JLo and Ben passing by in the background,' one follower joked
Alex Rodriguez has shared a series of Instagram photos from his week of birthday celebrations, with his latest prompting followers to joke about the possibility of running into ex Jennifer Lopez.
On Thursday, the former New York Yankees star posted two photos of himself, including a shirtless black-and-white one, before asking his followers to comment which they preferred.
In the first photo, the 46-year-old, dressed in just a pair of shorts, can be seen showering off on the deck of a yacht.
The second photo sees a more dressed-up Rodriguez, with the athlete seen leaning against a brick wall while wearing a blue suit, brown dress shoes, and a pair of sunglasses.
"One or two? #WhichSuitsYou," Rodriguez captioned the photos.
While many of his fans took the opportunity to choose which picture they preferred, or praise both, others found themselves distracted by another yacht sailing by in Rodriguez's first photo, as his ex-fiancée Lopez was also reported to be celebrating her own birthday aboard a yacht in Saint Tropez with her new boyfriend Ben Affleck.
"That was JLo's boat passing by," one person joked in the comments, while another said: "JLo and Ben passing by in the background."
Someone else placed the blame of the former couple's breakup on the athlete, writing: "That's probably JLo's yacht that she was vacationing on in the background. @arod you messed up, HUGE."
Despite concerns that the exes would run into each other on their respective birthday trips, it does not appear that a run-in occurred, as Rodriguez described the vacation as a "magical trip" in a post shared earlier this week.
"I'm feeling so grateful today, not just for celebrating my big day with my incredible friends and family on this magical trip, but for all of the well-wishes, love and support from everyone. I couldn't ask for anything more. #ThankYouAll," he captioned an album of photos from his luxury vacation. "Here's to a healthy, happy and meaningful 365 days for us all! #46 #AgeIsJustANumber."
Rodriguez's gratitude-filled posts come after Lopez and Affleck went Instagram official with their relationship over the weekend, when the singer shared a photo of the pair passionately embracing while celebrating her 52nd birthday.
Join our new commenting forum
Join thought-provoking conversations, follow other Independent readers and see their replies