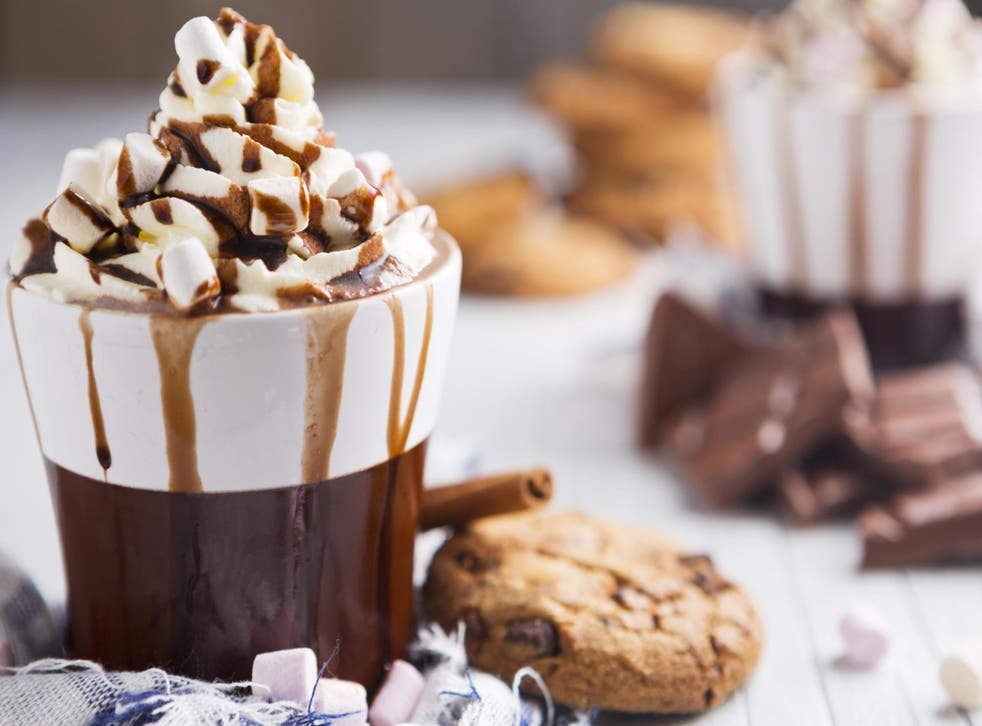 Sainsbury's just launched vegan marshmallows and whipped cream for hot chocolates
Vegan hot chocolates will never be the same
Olivia Petter
Wednesday 08 November 2017 16:36 Comments
Vegans have a pretty sweet deal these days, literally.
Like their animal-product-eating pals, they can now indulge in a plethora of plant-based versions of sweet treats such as Baileys liquor, Ben & Jerry's ice cream and even McDonald's big macs.
Anything omnivores can do, vegans can do too, it seems.
Now, those lucky vegans can even enjoy a traditional hot cup of cocoa, complete with all the trimmings i.e. marshmallows and whipped cream.
Available at Sainsbury's as of this week, hot chocolate fiends can purchase a 75g bag of the egg and dairy free marshmallows for £2.
Like their non-vegan counterparts, the sweet treats are miniature-sized and come in pink and white.
Plus, they're flavoured with vanilla.
Then there's the curious case of the vegan whipped cream.
Given that dairy is a pretty crucial ingredient for anything with the word "cream" in it, a vegan alternative for this indulgent hot chocolate staple is nothing short of revolutionary.
However, the Hopla soy whipped cream spray can is, as the name would suggest, made from soy.
Though it's pretty high in sugar, 11g per 100g to be precise, it's a welcome free-from alternative for those who omit dairy from their diet and can be found in the kosher section of the supermarket, according to The Metro.
Hot chocolates aren't the only vegan treat available at the supermarket chain though, they're also now selling vegan candy ranges from Biona, Eve's Tree and Panda.
That includes sour snakes, cola bottles, cranberry & orange fudge bites and raspberry liquorice.
With more plant-based food options available at UK restaurant chains than ever before – think Wagamama, Nando's and Zizzi – it looks like vegans can wave goodbye to food FOMO for good.
Register for free to continue reading
Registration is a free and easy way to support our truly independent journalism
By registering, you will also enjoy limited access to Premium articles, exclusive newsletters, commenting, and virtual events with our leading journalists
Already have an account? sign in
Join our new commenting forum
Join thought-provoking conversations, follow other Independent readers and see their replies