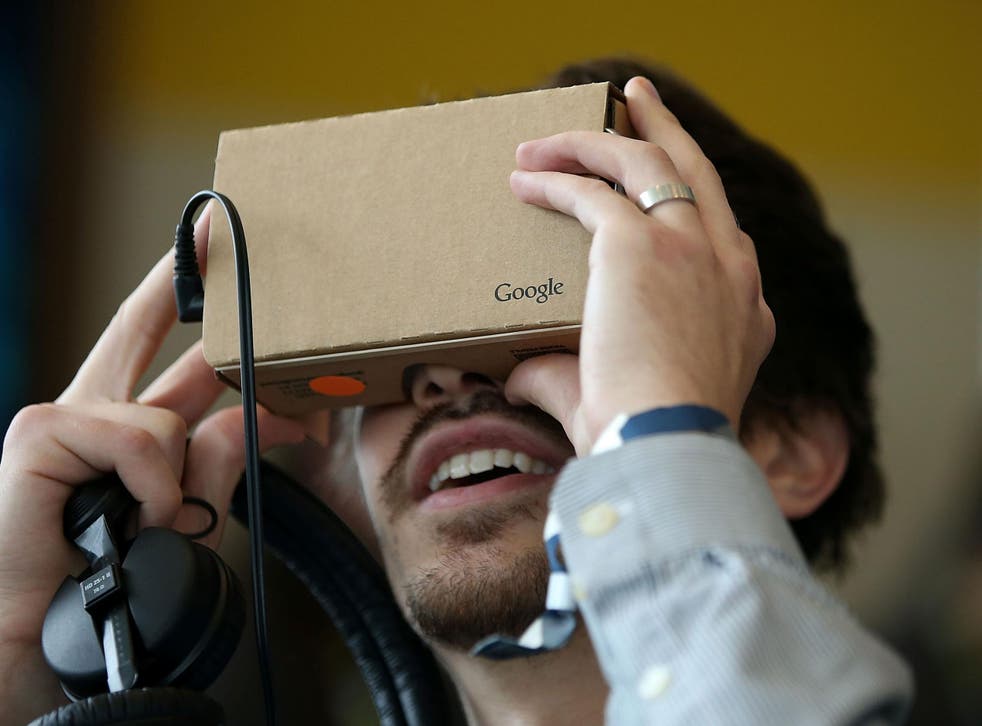 YouTube for iPhone now compatible with Google Cardboard virtual reality headset, company announces
The feature has been available for Android for a while, but now iPhone users can enjoy YouTube's catalogue of 360-degree videos as well
Doug Bolton Comments
You can finally watch YouTube's great collection of 360-degree videos in virtual reality (VR) on your iPhone.
The feature, which allows users to use a mobile VR headset like Google Cardboard to watch 360-degree videos, has been enjoyed by Android users for a while. However, it's never been available on iOS.
Now, it's being rolled out to all iPhone-owning users of the YouTube app. By tapping on a button within the video player, users can trigger 'Cardboard' mode.
If it's a 360-degree video, you'll be able to stick your phone in the headset and look around your new virtual world.
But even if it's a regular video, Cardboard mode still works - it simply reproduces the same video in each eye, making it seem as though you're watching the video on a huge cinema screen.
The expansion of this feature will drastically increase the amount of VR content which iPhone users can view.
Google may have another big VR announcement coming soon - the company is rumoured to be launching the 'Android VR' at this week's I/O developer conference, a standalone VR headset designed to bridge the gap between high-end devices like the Oculus Rift, and simple contraptions like Google Cardboard.
If you want to try this new feature out, YouTube has a handy playlist of VR videos ready for viewing.
Register for free to continue reading
Registration is a free and easy way to support our truly independent journalism
By registering, you will also enjoy limited access to Premium articles, exclusive newsletters, commenting, and virtual events with our leading journalists
Already have an account? sign in
Join our new commenting forum
Join thought-provoking conversations, follow other Independent readers and see their replies