Lifestyle Barometer: Your guide to what's hot and what's not this week from manspreading to Emojis
From FaceApp to agrophobia and sugar-free chocolate, this is our guide to what's in and what's out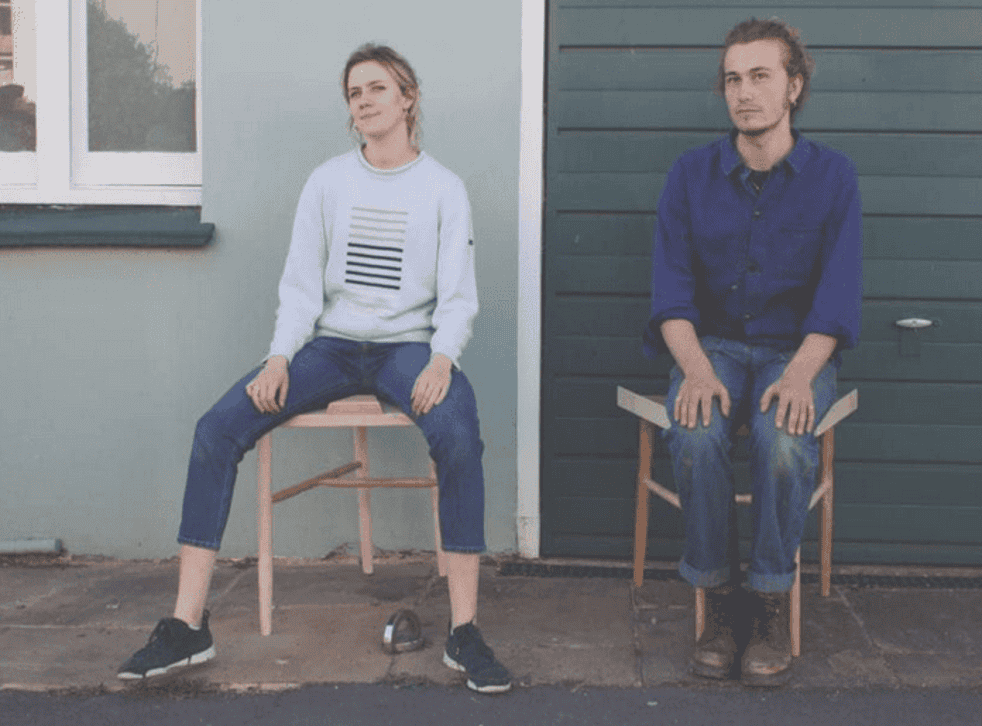 GOING UP ▲
▲ Anti-manspreading chair
This week, Laila Laurel, a 3D Design & Craft graduate from the University of Brighton, won a national award for designing a chair that aims to put a stop to manspreading.
The chair was created as part of Laurel's final-year project entitled "A Solution for Manspreading", and features a triangular seat which encourages men to sit with their legs closed
Speaking to The Independent, the designer said she was inspired by her own experiences as well as the Everyday Sexism Project, a platform in which women testify about the sexism they have experienced.
Laurel's work has since been presented with the Belmond Award for emerging talent, which looks for designs that show "imaginative and cleverly presented ideas with a considered overall look and feel along with the quality of work displayed".
Reacting to the award, Laurel said: "I am completely shocked but very happy and honoured to have won the Belmond Award – and I am looking forward to designing with them this year."
▲ Nestle chocolate
Confectionery giant Nestle has invented a chocolate bar that contains no added sugar.
The Cacao Fruit Chocolate bar is made using the white pulp that covers cocoa beans as a natural sweetener and it is the first time Nestle has used the ingredient in this way.
Using this new technique, the brand has created a new dark chocolate bar which contains 40 per cent less sugar than similar bars with added sugar.
Japan will be the first country to try the new bar with Nestle releasing it into the Asian nation this autumn as part of its "KitKat Chocolatory".
The brand has revealed that other products in other countries will follow next year, through some of Nestle's most popular confectionery brands.
▲ FaceApp
This week, the FaceApp challenge became the latest social media craze to take the internet by storm.
The app lets people alter pictures of themselves by applying a filter from the mobile phone app to a selfie, often with extraordinary results.
Using artificial intelligence, FaceApp creates realistic transformations of users' faces with various filters and features, including the "elderly" one that is trending right now.
The old-age filter takes a picture of the user's face before then shows them what they could look like as they age by adding wrinkles and grey hairs to selfies, generating a hyper-realistic image of them in the future.
So far, a host of A-listers has taken part including the Jonas Brothers, Drake and Piers Morgan.
Despite seeming like light-hearted fun, some people have pointed to the fact that the photos people upload can be used by FaceApp in any way they see fit.
"You grant FaceApp a perpetual, irrevocable, nonexclusive, royalty-free, worldwide, fully-paid, transferable sub-licensable license to use, reproduce, modify, adapt, publish, translate, create derivative works from, distribute, publicly perform and display your User Content and any name, username or likeness provided in connection with your User Content in all media formats and channels now known or later developed, without compensation to you," its terms read.
▲ Emojis
On Tuesday Apple announced that a host of new emojis will be made available on iPhones this autumn.
The latest additions to the emoji dashboard include interracial couples and several icons designed to be representative of individuals with disabilities.
Apple has also added emojis portraying wheelchair users, prosthetic limbs, people walking with canes and guide dogs to its roster.
"Celebrating diversity in all its many forms is integral to Apple's values and these new options help fill a significant gap in the emoji keyboard," Apple claimed in a release.
The company has received widespread praise online for its new and far more inclusive emoji options.
"I must say being in a wheelchair and seeing they added a wheelchair emoji is very cool," one Twitter user wrote.
"Finally for the autumn more emojis to reflect disability and the people I love," another added.
▲ Alexa Chung
On Thursday the fashion designer Alexa Chung revealed on Instagram that she suffers from endometriosis.
Chung posted a photograph of herself on the social media platform standing in a hospital corridor with a cotton wool ball taped to her hand, suggesting she had an intravenous cannula temporarily placed in her hand.
"I don't want to belong to any club that would accept me as a member, but here I am," the 35-year-old wrote before adding several hashtags related to endometriosis including "#endometriosisclub", "#sorryifyouhaveittooitsucks" and "#endometriosisawareness".
Chung later posted a selfie on Instagram Stories which showed her wearing a hospital gown and a patient identification bracelet.
The star joked in a caption written on the post: "This sexy lil number was completely open in the back and made from the finest printed cotton poplin.
"Ties and trims are grosgrain ribbon. One size fits all. Stunning bracelet made from digital print paper and sellotape (every bangle is personalised to order)."
GOING DOWN ▼
▼ Careers in space
UK children would rather grow up to be YouTubers than go to space, a survey has found.
To honour the 50th anniversary of the historic Apollo 11 moon landing on 16 July 1969, the Lego Group conducted a poll of 3,000 children aged eight to 12 about their thoughts on space exploration.
The participants were asked to choose from a list of five professions which they would prefer to be when they grew up, including an astronaut, musician, professional athlete, teacher, or vlogger/YouTuber.
The results showed British and American children were three times as likely (30 per cent) to want to be YouTubers or vloggers as astronauts (11 per cent) when they grow up.
By contrast, children in China showed a clear preference for being an astronaut over any other potential profession with 56 per cent saying they would like to be the next person in space.
▼ Natural hair discrimination
New York has become the second state in the US to ban racial discrimination of natural hair.
Earlier this month, a bill titled the "Create a Respectful and Open Workplace for Natural Hair" Act came into effect in California.
The new legislation outlined that it is now illegal in the Golden State to discriminate against students and employees in the workplace due to the way they style their hair.
The state of New York has now followed in California's footsteps, with New York governor Andrew Cuomo signing a law which amends the Human Rights Law and Dignity for All Students Act in the Empire State.
The amendment adds new subsections to section 292 of the Human Rights Law and section 11 of the Dignity for All Students Act, stating: "The term 'race' shall, for the purposes of this article include traits historically associated with race, including but not limited to, hair texture and protective hairstyles."
▼ Screen time
New research has suggested that adolescents who spend a large amount of time in front of digital screens are more likely to experience depression.
The study, by researchers at the University of Montreal in Canada and the University of New South Wales Sydney in Australia, assessed the correlation between screen time and symptoms of depression among young people.
Around 3,000 young people, with an average age of 12 and a half years old, were asked about how much time they spend using digital devices and to rate on a scale from zero to four to what extent they experience symptoms of depression, including feeling sad, feeling hopeless and feeling lonely.
According to the study's findings, for every additional hour the adolescents spent on social media, they exhibited an increase in symptoms of depression.
This interrelationship was also reported with use of computers and use of televisions.
▼ Agrophobia
Robbie Williams has opened up about his battle with agoraphobia, revealing that the condition left him unable to get off the sofa for three years.
Suffering from agoraphobia from 2006 until 2009, Williams told The Sun that he was unable to "leave the sofa" and couldn't take on more work because his mind was telling him that he "shouldn't go anywhere".
"My career had gone stratospheric and taken me to Mars, and I needed some time to get my equilibrium back and get myself back together," the singer told the publication.
"It was my body and mind telling me I shouldn't go anywhere, that I couldn't do anything. It was telling me to just wait – so I literally just sat and waited."
Williams added that during those years he spent a lot of his time "wearing a cashmere kaftan, eating Kettle Chips, growing a beard and staying in".
The performer added that he sought therapy to overcome his battle with the illness and believes that his reunion with Take That helped immensely.
Register for free to continue reading
Registration is a free and easy way to support our truly independent journalism
By registering, you will also enjoy limited access to Premium articles, exclusive newsletters, commenting, and virtual events with our leading journalists
Already have an account? sign in
Register for free to continue reading
Registration is a free and easy way to support our truly independent journalism
By registering, you will also enjoy limited access to Premium articles, exclusive newsletters, commenting, and virtual events with our leading journalists
Already have an account? sign in
Join our new commenting forum
Join thought-provoking conversations, follow other Independent readers and see their replies