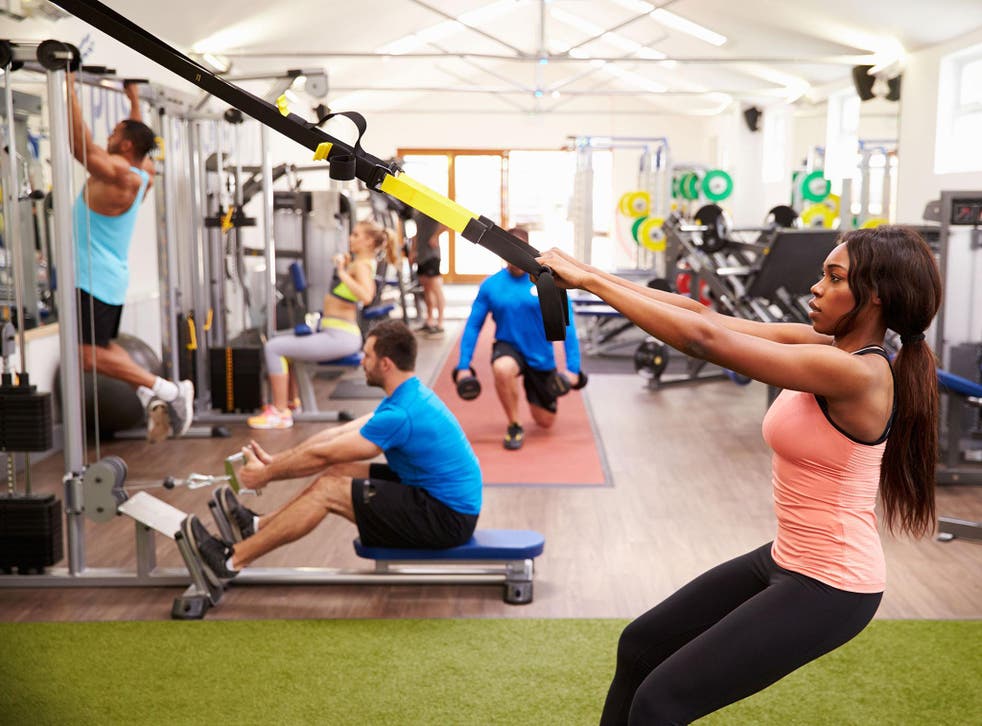 Gym 'used as a hook-up spot' as a 'quarter of adults admit to having sex there'
Could it be the boost of endorphins?
People who hope to find love and get fit in the New Year may find it surprisingly easy to tick off both goals, as a new survey has revealed that half of adults use the gym as a hook-up venue, while a quarter admit to having sex there.
Apparently not put off by the surroundings, a new survey of how Britons behave in the gym has found that 25 per cent claimed to have had sex there at least once in the past 12 months.
The poll off 2,000 adults by high street sex shop Ann Summers also revealed that a fifth of gym-goers have had sex with their personal trainer.
And as many as 70 per cent of women admitted to fantasising about their personal trainer during sex.
The survey also showed that a particularly optimistic 10 per cent carried a condom in their gym bag, just in case, while 66 per cent admitted that the thought of having sex at the facility fuelled their workout.
Love and sex news: in pictures

Show all 31
Gym-goers also used equipment to attract partner, according to research. Over half of men said that they use the lat pulldown machine to flaunt their biceps and pecs, while 45 per cent of women said they think the cross trainer is the best machine to show off on.
The gym also inspired people to use online dating, with 82 per cent saying they had used apps at a facility.
Studies show that exercising and losing weight can boost the libido. A 2012 paper showed that middle aged men who lost weight experienced a boost in testosterone and sex drive, the Huffington Post reported.
Working out also pumps the body full of endorphins, which boosts self-esteem, Dr Dan Rutherford, a private GP, told The Telegraph.
"People who feel unhappy with themselves, with their body, fitness level or whose mood is low for other reasons, usually find that their libido mirrors their general feelings," he said.
Join our new commenting forum
Join thought-provoking conversations, follow other Independent readers and see their replies