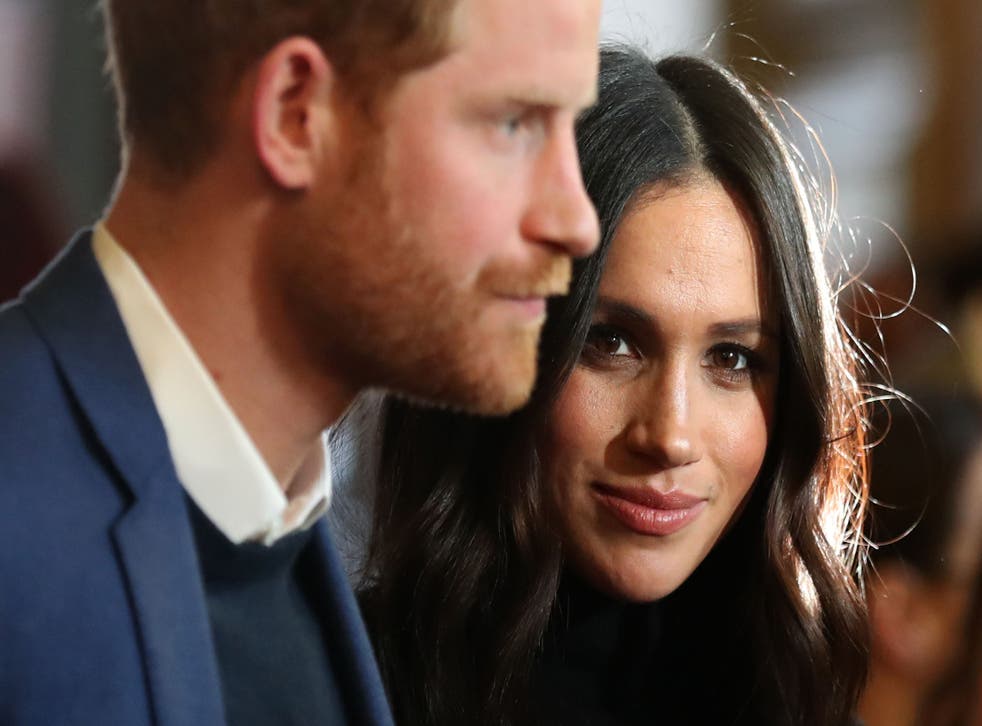 Meghan Markle watching Prince Philip's funeral from home after being unable to travel due to pregnancy
Duchess had been 'hopeful' to attend
Leer en Español
The Duchess of Sussex will be watching the Duke of Edinburgh's funeral from home in Los Angeles, a source close to the duchess tells The Independent.
The ceremony, which is taking place this afternoon at St George's Chapel in Windsor Castle, will be attended by a maximum of 30 people in line with government guidelines.
The Duke of Sussex flew in from Los Angeles to London last weekend for the occasion.
Meanwhile, Prince Harry's wife, Meghan Markle, and their son, Archie Harrison Mountbatten Windsor, did not join him.
Meghan had been "hopeful" to attend, but was not cleared for travel by her doctor due to the stage she is at in her pregnancy.
The couple revealed that they were expecting a girl in their interview with Oprah Winfrey last month.
While a specific due date was not mentioned during the interview, Meghan confirmed it would be in the summer.
According to the NHS, most women can travel safely "well into their pregnancy".
"Travel during pregnancy is a concern for many women," says Sarah Reynolds, a consultant obstetrician and gynaecologist at the Bedford Hospital NHS Trust.
"But if your pregnancy has no complications then there's no reason why you can't travel safely, as long as you take the right precautions."
The organisation adds that after week 28 of pregnancy, some airlines may ask for a letter from your doctor or midwife confirming your due date, and that you aren't at risk of complications before clearing you to fly.
However, most airlines do not allow women to fly after 36 weeks, but it depends on the airline.
Speaking to The Independent, Dr Patrick O'Brien, spokesperson for the Royal College of Obstetricians and Gynaecologists (RCOG), explained that certain complications can put women at higher risk of flying during pregnancy.
"A medical condition or health problem can complicate pregnancies and put women and their babies at risk. For this reason, women may be advised not to fly if they are at risk of going into labour before their due date, have severe anaemia, sickle cell disease or a serious condition affecting the lungs or heart that makes it very difficult to breathe, or have recently had significant vaginal bleeding."
The Sussexes announced they were expecting their second child in February.
"We can confirm that Archie is going to be a big brother," a spokesperson for the couple said at the time.
Alongside the announcement, Harry and Meghan shared a black-and-white picture of themselves, sat under a tree, with Harry resting his hand on Meghan's head as she lies in his lap cradling her bump.
Their new baby will be eighth in line to the British throne, one step down from their first child, Archie Harrison Mountbatten-Windsor, who was born in May 2019.
The announcement came after Meghan revealed that she had suffered a miscarriage in the summer of last year.
Join our new commenting forum
Join thought-provoking conversations, follow other Independent readers and see their replies