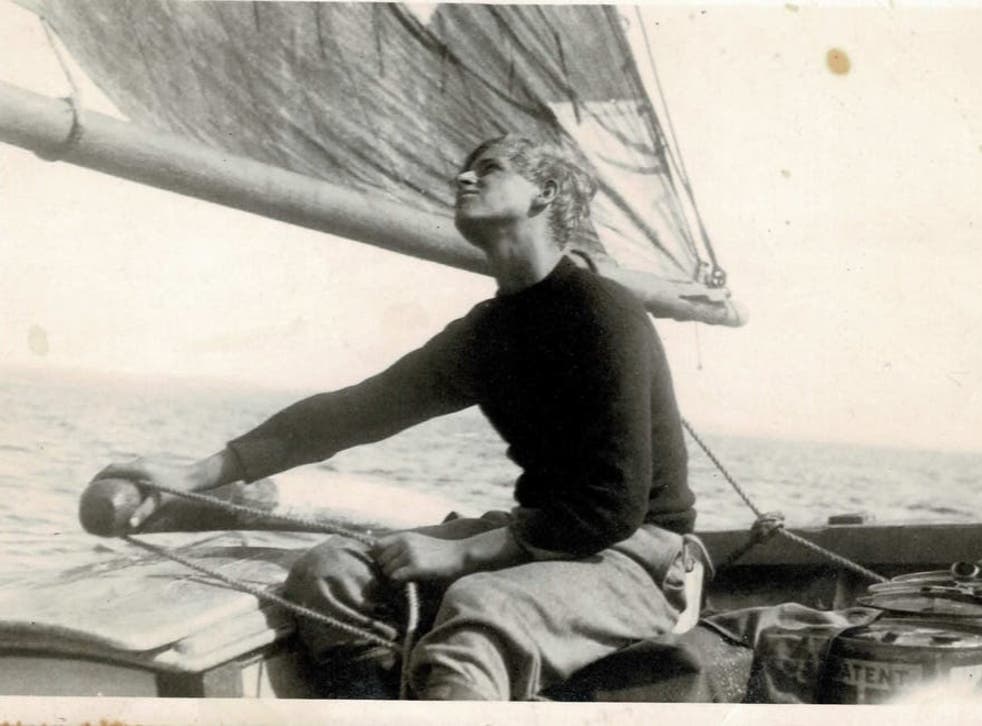 Previously unseen photographs show a 15-year-old Prince Philip at sea
They were taken during his time at prestigious Scottish boarding school Gordonstoun
Leer en Español
In newly-released images, Prince Philip is seen as a teenager sailing a boat at the boarding school he attended.
The Duke of Edinburgh was known for his love of boating and it is clear his enjoyment started at an early age.
Later, he joined the Royal Navy where his career saw him become one of the youngest officers to be made First Lieutenant and second in command of a ship.
He was appointed Admiral of the Sea Cadet Corps in 1952. A year later he was promoted to Admiral of the Fleet and appointed Captain General in the Royal Marines.
Philip attended the prestigious Scottish boarding school, Gordonstoun, where the images of a teenage Philip were captured.
In one image, taken by the great-uncle of another former pupil, Philip can be seen at the helm of one of the school's sailing boats.
The images are thought to be from 1937 when the duke would have been around 15 and show him sailing a boat named Diligent.
Diligent is a two-mast, 14-ton boat belonging to the boarding school located in Moray in north-east Scotland.
In another black and white image, a young Prince Philip is seen smiling towards the camera while helping a fellow sailor to wash up.
Prince Philip joined Gordonstoun in 1934, the year the school was first founded, at 13 years old and remained a pupil for five years.
It is believed his time and experiences at the school inspired him to set up the Duke of Edinburgh Award in 1956.
In a statement released by the school upon his Prince Philip's death on 9 April, they remembered their former pupil.
It said: "Prince Philip was a member of the 'Watchers', one of the school's community services.
"He also developed his love of sailing at Gordonstoun, inspiring his life-long love of the sea. He was an excellent all-round athlete, becoming Captain of Cricket and Hockey.
"In his final year he became 'Guardian' (Head Boy) and took part in the 'Moray Badge': the inspiration for The Duke of Edinburgh's Award."
The school's current pupils will pay tribute to Prince Philip on 17 April - the day the duke's funeral service takes place. They will board the school's sailboat and lay a wreath off the coast of Hopeman Harbour where the young prince learned to sail.
On the shore, a lone student piper will play as they display the Duke of Edinburgh's coat of arms on a banner that the Queen presented to the school band in 2019.
Join our new commenting forum
Join thought-provoking conversations, follow other Independent readers and see their replies