The Independent's journalism is supported by our readers. When you purchase through links on our site, we may earn commission.
I May Destroy You: How Michaela Coel's hit BBC series rewrites years of damaging misconceptions around sexual assault
Olivia Petter speaks to survivors, charities and campaign groups about popular culture's role in the way society views consent
Monday 13 July 2020 08:16 Comments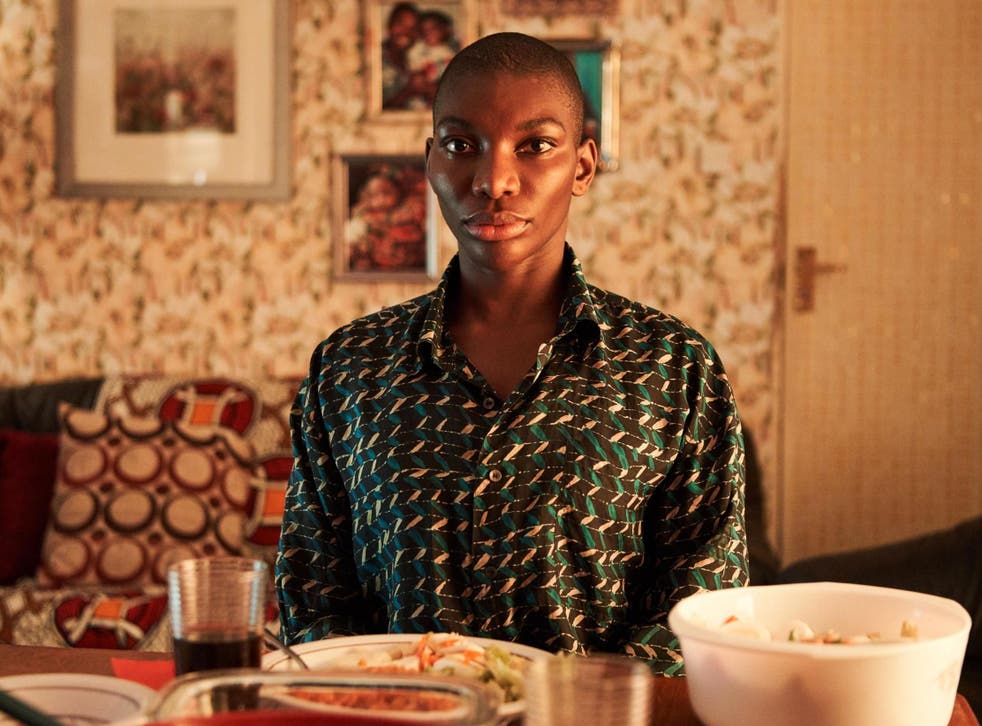 In 2016, Michaela Coel was on deadline to deliver the script for the second series of her popular Channel 4 sitcom, Chewing Gum. She was working late and decided to take a break to clear her head, meeting a friend for a drink. Afterwards, Coel returned to the office where she had been working. But several hours later, she began to experience flashbacks, quickly realising she had been drugged and sexually assaulted. A few years later, the harrowing experience became the inspiration for I May Destroy You, Coel's astonishing BBC One series that has sparked conversations across social media on how we talk about consent, sexuality and sexual violence.
Written and co-directed by Coel, I May Destroy You is as sardonic as it is distressing. Part whodunnit, part study on friendship and trauma, the series follows the story of Arabella (Coel), a Twitter-famous author struggling to complete her second book after her acclaimed debut. The ambitions are high, and so are the characters a lot of the time.
Over 12 episodes, Coel deftly highlights issues that we seldom see on screen. Like when Arabella's friend Kwame (Pappa Essiedu) sleeps with a white woman who fetishises black men, or when her other friend Terry (Weruche Opia) finds herself on a date with a man who later reveals he is transgender. And then there's the scene in which Arabella has sex while on her period and her partner finds a blood clot on the bed. The series is also fronted by an almost entirely black cast, which has led to the show being praised for revolutionising how race is reflected on screen.
But where Coel's genius really comes to the fore is when she writes about sexual assault and consent – themes that form the nexus of the show – as Arabella tries to make sense of what happened to her and, crucially, what happens next.
The circumstances surrounding Arabella's assault are complex. And not just because she can't quite remember them – something that psychologists say is very common for victims of trauma. We know early on that Arabella was attacked by a stranger. "That's not the experience that the vast majority of sexual violence survivors have," says Kyra, a 27-year-old sexual assault survivor and screenwriter from Chicago. Indeed, according to anti-sexual violence organisation RAINN (Rape, Abuse & Incest National Network), it's statistically more likely for the perpetrator to be someone known to the victim, with assaults by strangers accounting for an estimated seven per cent of cases. 
"Usually when we see sexual violence depicted in popular culture, it's a super one-dimensional and uncommon situation: some creepy guy jumps out from behind a bush at night and attacks a woman," says Jones. That is not Arabella's story. Conversely, it's implied that her attacker is a stranger who she had been drinking with earlier that night. Furthermore, Arabella was left by friends the night she was raped. It's this degree of nuance that can make Coel's writing feel more like social commentary rather than a TV script, because it highlights how assault is never straightforward.
There is no typical experience of sexual assault, of course, nor is there a typical survivor – a point that Coel drives home with Arabella's cognitive dissonance. She is remarkably detached when delivering her statement in the police station, cracking only briefly when being questioned by officers. And we don't really see her crack again, because most of the time she tries to diminish her trauma by repeating glib statements, like "there are hungry children" and "not everyone has a smartphone". This reflects the messiness of overcoming trauma, says sexual assault survivor and author Madeleine Black. "I identified with so many aspects of Arabella's behaviour," she says. "After I was raped, I spent most of my time minimising what had happened and trying to forget it by pushing it far away from my mind. But it has to come out somehow. And it often does."
When Arabella does talk about the assault, she does so very matter-of-factly, to the degree that it sometimes shocks other characters. This resonated for 27-year-old Faye, who was raped on a solo backpacking trip in Australia. Two months later, she went backpacking alone again in New Zealand. "I am very frank about what happened to me and that has definitely shocked people in the past," she says. "I once had someone say to me, 'You don't speak about rape like a person who has been raped'." White explains there's an expectation for survivors to behave like shells of who they once were. "This is what we are used to seeing in TV dramas. But assault affects people in different ways."
There's an expectation for survivors to behave like shells of who they once were. This is what we are used to seeing in TV dramas. But assault affects people in different ways
Coel captures how differently assault affects different people with the storyline of Kwame, who is sexually assaulted by a man he met on Grindr almost immediately after they've had consensual sex. Kwame is far less forthcoming about what happened to him, telling very few people, while Arabella finds solace through using social media to talk about her assault. He also faces more scrutiny when reporting his attack than Arabella, with officers exhibiting distrust and confusion towards him where they showed her kindness and empathy. 
"So many male survivors feel that rape is something that only happens to women," explains Alex Feis-Bryce, a sexual assault survivor and the CEO of Survivors UK, a charity dedicated to supporting men who have been raped. "The fact that I May Destroy You examines Arabella's story alongside the rape of a man is extremely important, and will help to show men who have been through something similar that they are not alone."
The circumstances surrounding Kwame's assault are important, too: they illustrate the common misconception about consent. Just because Kwame consents enthusiastically to having sex with this man once, it does not mean he cannot withdraw consent later on. "An experience like this can make a survivor blame themselves and want to push any memory or reminder of it out of their minds," says The Survivors Trust, a national umbrella organisation for specialist rape and sexual abuse support services.
While both Kwame and Arabella report their assaults to the police (only around 15 per cent of people who experience sexual violence report it) the series does not focus on either of them finding justice: Kwame's case is never pursued by the police and Arabella's case is closed after a nine-month investigation. This is key to the verisimilitude of I May Destroy You, because the reality is that justice is not statistically the usual outcome for survivors of sexual assault: the most recent figures show that just 1.7 per cent of reported rapes in England and Wales resulted in prosecution last year. This is what struck 27-year-old Erin, a survivor from Seattle, Washington. "Convictions are only achieved in a very small amount of cases," she says. "And watching shows where this is the main focus – as opposed to how a person is impacted after being raped – puts an incredible amount of pressure on victims to report when they aren't ready." This then makes it all the more crushing if and when the police don't press charges, Erin adds. "There is so much more to a victim's story than just how much time their attacker serves in prison."
I May Destroy You has been labelled a "consent drama". While the phrase might sound reductive, it accurately describes the multidimensional lens through which it scrutinises the subject. Look at the scene in which Terry has a threesome with two men in Italy, only later to discover that it might have been a set-up. Because Terry had consented to a threesome with two strangers rather than two friends, does that then render her encounter nonconsensual? And should she feel violated by that? Similar questions are raised when Kwame has sex with a woman without telling her he's actually gay – Coel crystallises her view on this when Arabella later reprimands Kwame for going to bed with someone under false pretences.
There is so much more to a victim's story than just how much time their attacker serves in prison
In one episode, Arabella has sex with another writer, Zain, who takes his condom off without telling her during intercourse, a practice known as "stealthing". Stealthing is legally recognised as assault in England and Wales under the term "conditional consent", and yet a recent report by the End Violence Against Women (EVAW) coalition found that 40 per cent of people incorrectly believe it is never or not usually sexual assault to remove a condom without a partner's consent. Coel amplifies the severity of this seemingly innocuous act when Arabella outs Zain as a "rapist" while delivering a speech at a literary event. 
We know there are many other myths around what constitutes assault. The same EVAW report found that a third of men think if a woman has flirted on a date before forcing non-consensual sex on her, it generally wouldn't count as rape, and a staggering one in three men also reported believing that a woman can't change her mind about consent after sex has started. 
All this proves why I May Destroy You is such necessary television. Particularly when you consider how long popular culture has used sexual violence as a gratuitous plot device in the past. Take Game of Thrones, which frequently used rape as part of a dramatic story arc. Or ITV's Liar, which was criticised for inviting audiences to question the credibility of rape survivors, while the first series of 13 Reasons Why included repeated graphic scenes of rape and was been accused of twinning sexual assault with suicide. Most programmes containing rape and assault now include trigger warnings at the start of episodes. But do these really excuse the use of such graphic violence? And how valid is the argument that TV writers and actors often use to defend damaging depictions of rape, which is that they combat stigma and raise important conversations? 
The benefits of seeing assault onscreen is entirely dependent on how it's done, explains Andrea Simon, head of public affairs at EVAW. "Taking sexual violence as a form of entertainment only causes huge cultural harm to our society," she says. "We too often see harmful rape myths reinforced for example – such as 'real rape' is committed by a stranger with a weapon, and is sometimes 'provoked' by women who are dressed in a certain manner or have had too much to drink. This feeds everyone's view on who is seen as a 'real' victim, who is a perpetrator, and consequently which cases are prosecuted and achieve a conviction, even which cases are ever reported in the first place."
It's clear from the outset that I May Destroy You isn't using sexual assault as merely a plot tool. Rather, it explores the many ways we continually misunderstand and excuse sexual violence. Consider it the sex education you never had, except Coel teaches the viewer by showing rather than telling. It's no wonder critics have lavished praise on the series. "When a popular TV programme that has broad reach and appeal takes the opportunity to raise awareness and understanding of sexual assault, it has very positive potential, even preventative potential," says a spokesperson for Rape Crisis. "Real, relatable survivors' perspectives, stories, voices need to be at the heart of these narratives if we're going to move away from harmful stereotypes, improve empathy and understanding, and ultimately reduce and prevent sexual violence and abuse in the long term."
You can find more information and advice for people affected by rape and sexual abuse at Rape Crisis or you can call the National Domestic Violence Helpline on 0808 2000 247
Register for free to continue reading
Registration is a free and easy way to support our truly independent journalism
By registering, you will also enjoy limited access to Premium articles, exclusive newsletters, commenting, and virtual events with our leading journalists
Already have an account? sign in
Join our new commenting forum
Join thought-provoking conversations, follow other Independent readers and see their replies