Banks stung customers with combined £300m in 'extortionate' overdraft fees in 2016
Customers were hit with £33 in fees for an average overspend of just £60. For 5 per cent of those affected the charges exceeded £100.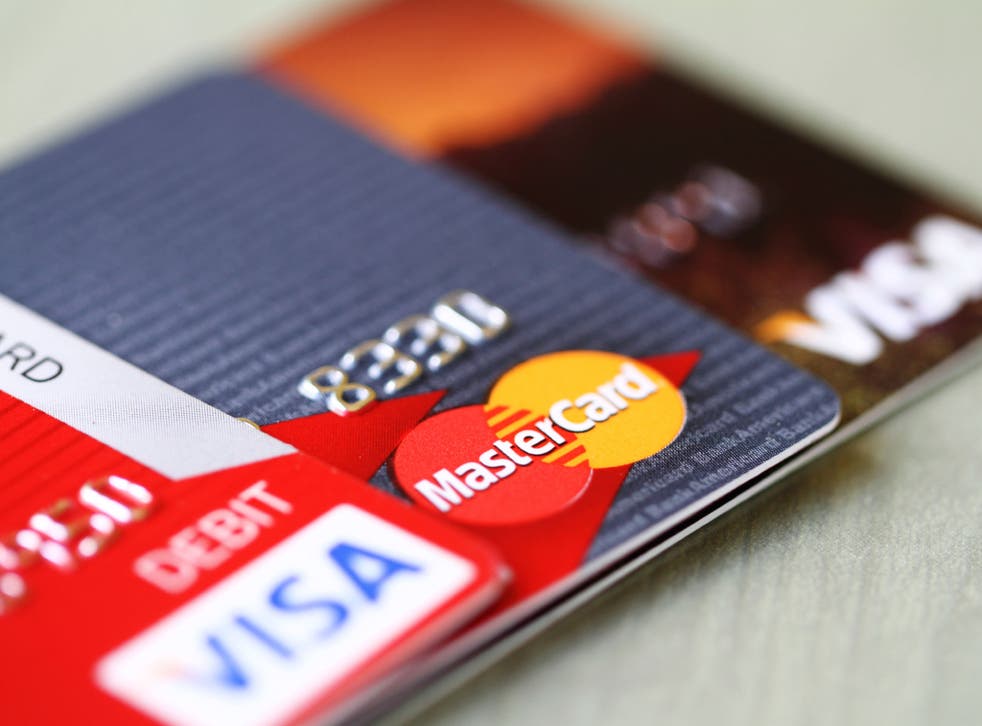 Banks stung their customers with a combined £300m in unarranged overdraft fees last year, often for going only a few pounds over their agreed limit.
To compound matters, lenders are preventing customers from getting rid of the credit facility, according to research by price comparison service uSwitch.
Customers were hit with an average £33 in fees for an average overspend of just £60. For 5 per cent of those affected the fees exceeded £100.
The most common reasons people gave for slipping beyond their account limit were paying household bills (24 per cent) and the weekly grocery shop (10 per cent).
In an attempt to recoup the fees, almost half of those charged unauthorised overdraft fees called their bank to complain, with 62 per cent successfully obtaining a refund.
However, nearly half of those who called their bank were told the fees would only be waived the once. Just a fifth of complainants were offered options such as balance reminders or text alerts, to prevent them incurring further charges in the future.
Over half of consumers would rather be left red-faced at the counter by having their card declined than incur a fee as a result of slipping into an unarranged overdraft, and two-thirds think banks should let customers turn off the facility.
Despite this, and industry pledges to do more to rein in excessive charges and prevent customers going overdrawn, more than a quarter of customers were told they couldn't deactivate their overdraft. A further quarter of consumers didn't know that this was even an option.
In November, the Financial Conduct Authority announced it would investigate overdraft fees, which can rack up to more interest than some payday loans.
A January banking report from Which? found that confusing fees and penalties were the primary cause of annoyance for customers and remained a "mystery" to many. The report accused banks of failing their customers by being unclear about the costs of unauthorised overdrafts.
Business news: In pictures

Show all 13
The UK's biggest high street banks provide the worst service and have a "long way to go" to stop unexpected fees and penalties, Which? found. RBS, HSBC, NatWest, Barclays and Lloyds were the five lowest rated lenders in the survey.
Tom Lyon, money expert at uSwitch.com, said: "Banks are raking in millions every year from unarranged overdrafts and failing to do everything they can to prevent customers from dipping deeper into the red.
"Consent and, ultimately, control over finances needs to be in the hands of consumers. Yet too many are in the dark about whether they can turn off their unarranged overdraft facility and avoid these extortionate fees."
Register for free to continue reading
Registration is a free and easy way to support our truly independent journalism
By registering, you will also enjoy limited access to Premium articles, exclusive newsletters, commenting, and virtual events with our leading journalists
Already have an account? sign in
Register for free to continue reading
Registration is a free and easy way to support our truly independent journalism
By registering, you will also enjoy limited access to Premium articles, exclusive newsletters, commenting, and virtual events with our leading journalists
Already have an account? sign in
Join our new commenting forum
Join thought-provoking conversations, follow other Independent readers and see their replies