Brexit could push financial sector off 'a cliff edge' unless transitional deal is agreed
Britain's financial sector must be offered a Brexit 'bridge' to prevent firms moving to rival locations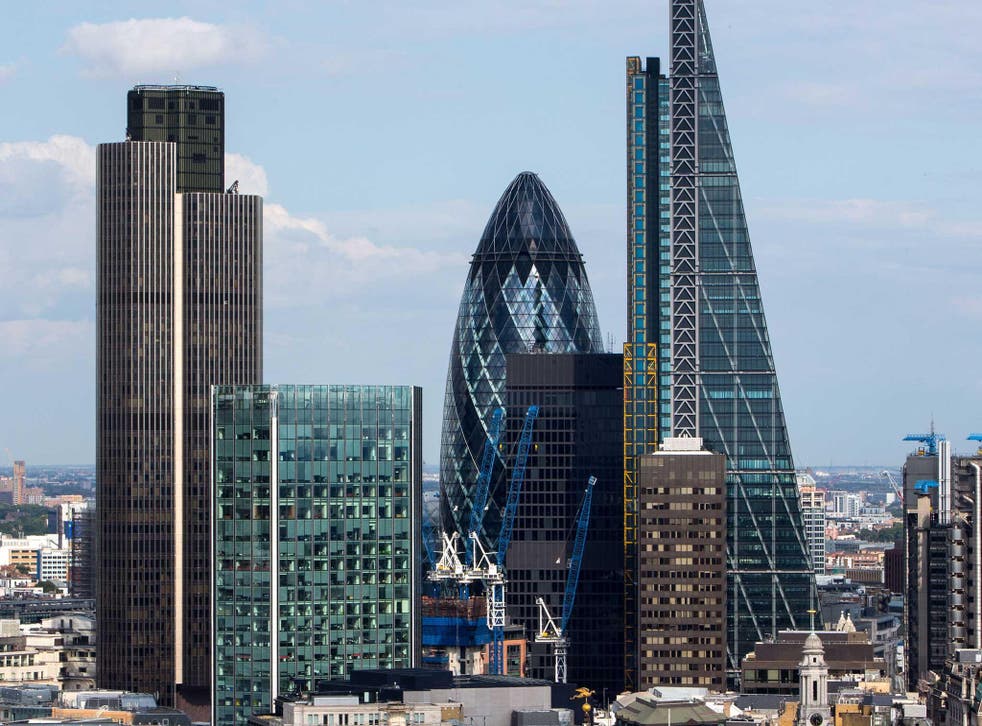 Theresa May's government has been urged to agree to a transitional deal to stop the financial service industry from tumbling off a "cliff-hedge" as Britain leaves the EU.
A cross-party group of peers, in a new report published on Thursday, said Britain's financial sector must be offered a "Brexit bridge" to prevent companies moving to rival locations such as New York, Dublin, Frankfurt or Paris.
The Lords also stressed the need for businesses to have access to highly-qualified staff and easily transfer them between the EU and the UK after Brexit.
The UK financial sector employs 1.1 million people, of whom around 60,000 are EU nationals and 100,000 non-EU nationals. Although the government has insisted that it does not wish to shut the door to highly skilled workers from abroad, City employers report that many are increasingly worried since the June 23 referendum.
In a warning to the EU, Baroness Falkner of Margravine said any pain caused to the financial sector during Brexit negotiations would harm the UK and Europe because key services were more likely to shift to New York."
"Companies may decide that uncertainty is too high a price to pay so they might as well move to Dublin, they might as well move to Frankfurt - that is our great concern," she added.
"It was not a sense of panic, but our sense is that its terribly important for the Government to indicate early on what its negotiating priorities are. 'The bridge' has to be a negotiating priority."
The warning comes as Prime Minister Theresa May prepares to meet other EU leaders at a summit meeting in Brussels.
Earlier this week, Brexit Secretary David Davies set himself up for a clash with Philip Hammond by saying a "transitional deal" favoured by the Chancellor to ease the pain of Brexit should only be accepted if "necessary".
For some companies, it might already be too late.
Brexit Concerns

Show all 26
Lloyd's of London, has become one of the first major City businesses to put a timetable on plan to move a part of its operation to the EU. According to the FT, the company will establish an EU base I the new year.
A survey by international law firm Gowling WLG found that two-thirds of the 533 US firms polled said the UK's vote to the leave the EU was already impacting investments choices in the country.
Join our new commenting forum
Join thought-provoking conversations, follow other Independent readers and see their replies