George Osborne corporation tax cut is the wrong way to start EU negotiations, former WTO boss says
The cut takes the UK rate close to Ireland's 12.5% and fuels the idea that the UK is pitching itself as a tax haven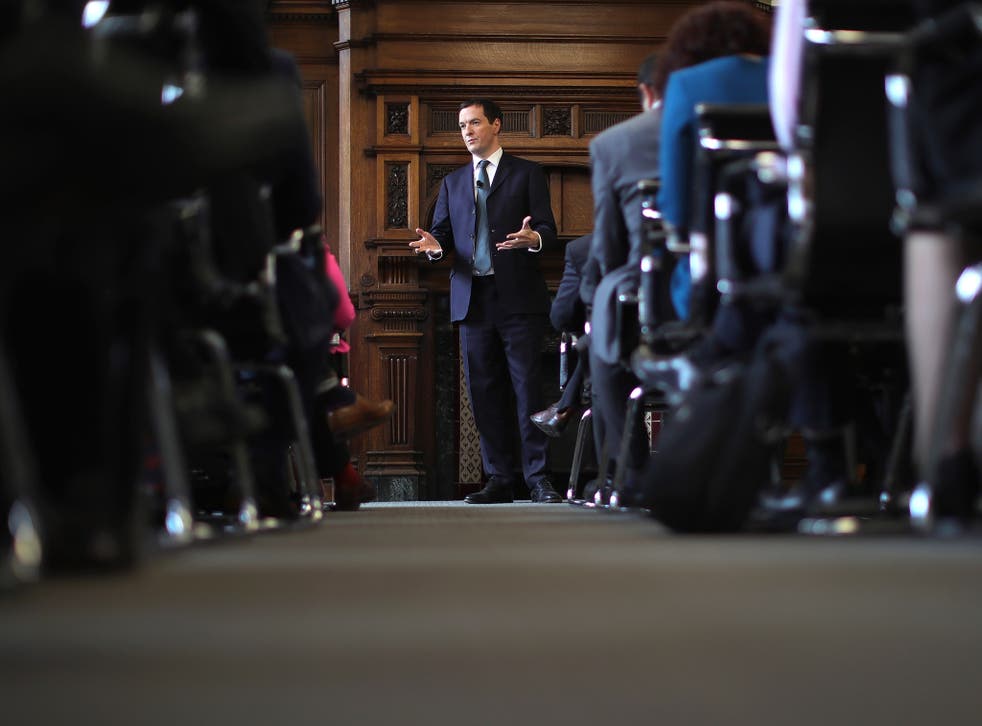 Chancellor George Osborne's decision to slash UK corporation tax from 20 per cent to 15 per cent has been criticised by the former director general of the World Trade Organisation, who said it was "not the right way psychologically to prepare" for negotations over tax and trade with the EU.
Osborne has said that he will reduce the current rate by 5 per cent to 15 per cent, taking UK corporation tax to the lowest of any major economy.
It also takes the UK rate close to the Irish rate of 12.5 per cent and will fuel the idea that the UK is pitching itself as a tax haven as it enters into trade negotiations with the EU.
Pascal Lemy, former director general of the World Trade Organisation, said that understood that Osborne wants to put the brakes on companies moving their business overseas.
But he said he thought Osborne was making a mistake by effectively starting negotiations this way.
"The UK is already activating one of the weapons in this negotiation, which is tax dumping, tax competition," Lemy said.
He added that he could understand the need for swift action "because obviously investors are flowing out from the UK, and he wants to provide them with some sort of premium that would make them think twice before they leave the United Kingdom".
Britain WILL be at the back of the queue after Brexit, says US Ambassador
But he urged Osborne to think about the impact on the continent.
"This will be seen on the continent as the start of the negotiation.
"And I'm quite convinced that at the end of the day, if you want a proper balanced win-win relationship in the future, starting with tax competition is not the right way psychologically to prepare this negotiation," Lemy said.
Osborne meanwhile has said the cuts will make the UK a "super-competitive economy" with low rates.
The Treasury have confirmed Osborne's statement but no timeline has been given for the cuts. Osborne was already planning to cut the rate to 17 per cent by 2020, according to a plan outlined in his March budget.
6 ways Britain leaving the EU will affect you

Show all 6
The corporation tax cut has been slammed by John McDonnell, the shadow chancellor, as a "panic tax cut" instead of a "steady strategy".
"I don't think it sends the right message to those countries that wish to establish a co-operative relationship with us in the future, so that we get some of the benefits we had in the EU, even though we're outside of it," he said.
On Friday, Osborne abandoned his budget promise to return the UK budget to a surplus by 2019-20, saying that the current situations required people to be "realistic".
Register for free to continue reading
Registration is a free and easy way to support our truly independent journalism
By registering, you will also enjoy limited access to Premium articles, exclusive newsletters, commenting, and virtual events with our leading journalists
Already have an account? sign in
Register for free to continue reading
Registration is a free and easy way to support our truly independent journalism
By registering, you will also enjoy limited access to Premium articles, exclusive newsletters, commenting, and virtual events with our leading journalists
Already have an account? sign in
Join our new commenting forum
Join thought-provoking conversations, follow other Independent readers and see their replies