Pound sterling slumps after Mark Carney casts doubt on May interest rate hike
Earlier this week sterling had hits its highest level against the dollar since the June 2016 Brexit vote as traders bet heavily on another hike in the cost of borrowing next month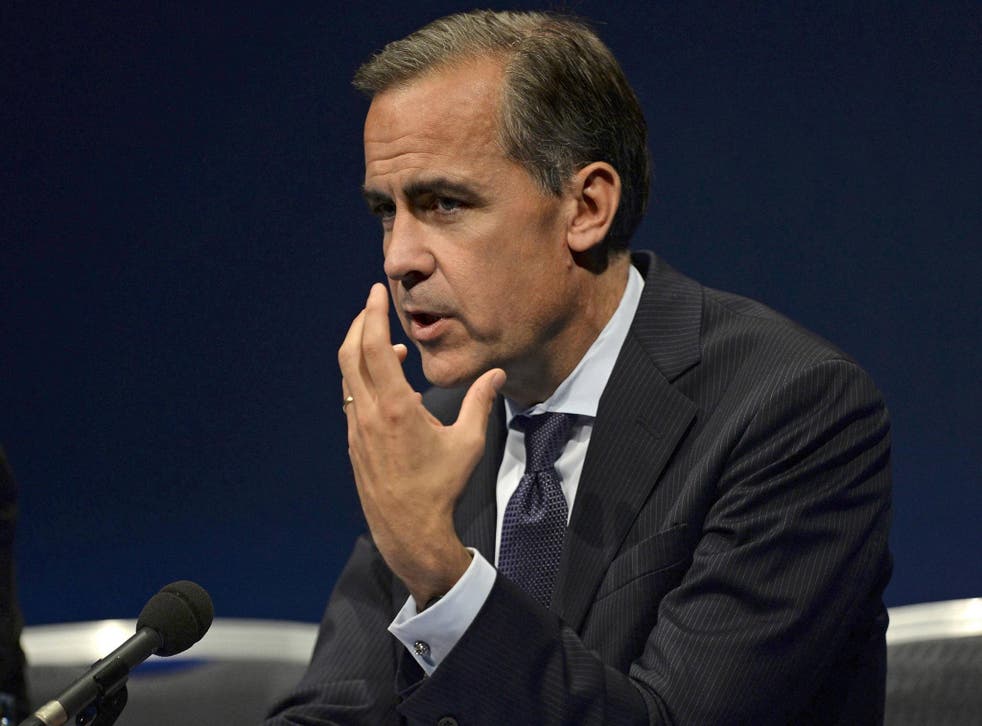 The pound fell sharply on Thursday evening after the Governor of the Bank of England, Mark Carney, cast doubt on another interest rate hike next month.
Speaking to the BBC in Washington, Mr Carney drew attention to the "mixed data" from the UK economy this week and said he didn't want to be "too focused on the precise timing" of when rates might next rise.
Earlier this week sterling had hits its highest level against the dollar since the June 2016 Brexit vote as traders bet heavily on another hike in the cost of borrowing coming in May, following last November's increase.
But in the wake of the Governor's dovish comments the pound fell sharply to $1.1409, down 0.61 per cent on the day.
"Prepare for a few interest rate rises over the next few years," Mr Carney said, speaking on the sidelines of the IMF's annual meeting in the US capital.
"I don't want to get too focused on the precise timing, it is more about the general path. The biggest set of economic decisions over the course of the next few years are going to be taken in the Brexit negotiations and whatever deal we end up with. And then we will adjust to the impact of those decisions in order to keep the economy on a stable path."
Earlier on Thursday retail sales data for March came in worse than expected. This followed a bigger than anticipated decline in inflation in March.
"We have had some mixed data," Mr Carney said.
"On the softer side some of the business surveys have come off. Retail sales have been a bit softer – we are all aware of the squeeze that is going on in the high street. We'll sit down calmly and look at it all in the round."
Allan Monks of JP Morgan said the implication of Mr Carney's words were that the Bank could pause in May and hike later in the year.
"Up until now, the [Monetary Policy Committee] has not sought to shake very high expectations for a May rate rise, indeed with [external MPC members Gertjan] Vlieghe and [Ian] McCafferty fairly recently sending the opposite message," he said.
Register for free to continue reading
Registration is a free and easy way to support our truly independent journalism
By registering, you will also enjoy limited access to Premium articles, exclusive newsletters, commenting, and virtual events with our leading journalists
Already have an account? sign in
Register for free to continue reading
Registration is a free and easy way to support our truly independent journalism
By registering, you will also enjoy limited access to Premium articles, exclusive newsletters, commenting, and virtual events with our leading journalists
Already have an account? sign in
Join our new commenting forum
Join thought-provoking conversations, follow other Independent readers and see their replies