Pound sterling could be worth less than a dollar within three years, investor Jim Rogers warns
Rogers, who co-founded the Quantum Fund with George Soros, said the UK is facing serious problems
Zlata Rodionova
Friday 14 October 2016 16:51 Comments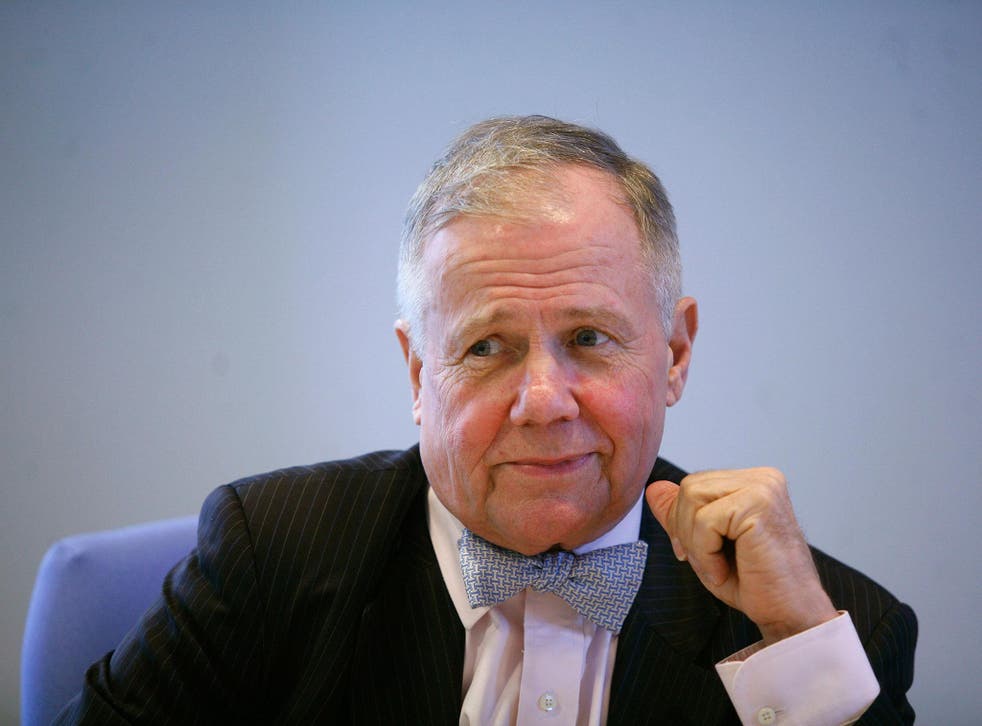 International investor Jim Rogers has warned that the value of the pound could go under one dollar within three to four years if Scotland was to leave the UK.
His comments came on the day that Nicola Sturgeon said declaring independence could help Scotland escape the uncertainty triggered by UK's vote to leave the EU.
Rogers, who co-founded the Quantum Fund with George Soros, said the UK is facing serious problems.
Speaking to the BBC, Rogers said: "If Scotland leaves they are going to take their oil with them and the pound could go down a great deal. It would certainly go down under one US dollar."
"You've got a lot of debt, you've got a serious balance of trade problem which shows no signs of being corrected. I don't see anything to make sterling go up."
Rogers warned that the City of London is now going to be under serious pressure as Europe is hoping to attract as much business leaving London as possible.
His warning came as the pound fell below $1.22 against the dollar in early trading on Friday, pushed down by comments from the President of the European Council Donald Tusk and the French finance minister Michel Sapin. Sterling was still below the $1.22 mark at market closing time.
Tusk said there could be "no compromises" on retaining benefits such as access to the single market and customs union, while rejecting the free movement of people.
Meanwhile, Sapin said that some US banks are already looking to move their operations out of London in favour of the continent.
Sterling is close to a historic new low on a 'trade-weighted basis', as global markets assess Britain's prospects out of the EU.
Against the dollar, the pound remains more than 17 per cent lower than on 23 June.
Bank of England policymaker Michael Saunders said on Tuesday he would not be surprised if the pound fell further.
Goldman Sachs said its three-month forecast was for the pound to fall to $1.20, while Rabobank revised down its forecast for sterling after last week's sharp falls and expects the pound to drop to $1.18 by mid-2017.
HSBC, meanwhile, predicted the pound will fall to $1.10 against the dollar and hit parity against the euro by the end of 2017.
Michael Hewson of CMC Markets said that trying to find a natural level for sterling is going to be difficult in the short term.
Brexit Concerns

Show all 26
Hewson said: "Due to the amount of political uncertainty being generated on both sides of the Channel, as both sides dance on the edge of the volcano, in laying out their negotiating positions, which for now appear a long way apart."
Economists are arguing that the plunging value of the pound is a negative verdict on the UK economy's prospects, signalling financial markets expect the UK will grow less as a result of leaving the EU.
However, former IMF economist Ashoka Mody and the former Bank of England Governor Lord King, have argued that sterling was overvalued before the referendum and that the rapid correction will help the UK economy rebalance
Register for free to continue reading
Registration is a free and easy way to support our truly independent journalism
By registering, you will also enjoy limited access to Premium articles, exclusive newsletters, commenting, and virtual events with our leading journalists
Already have an account? sign in
Join our new commenting forum
Join thought-provoking conversations, follow other Independent readers and see their replies