One in four UK families have less than £100 in savings as wealth gap widens, research finds
The savings gap between low and high income families has increased 25 per cent year-on-year, from £50,072 to £62,790
Zlata Rodionova
Monday 20 February 2017 10:48 Comments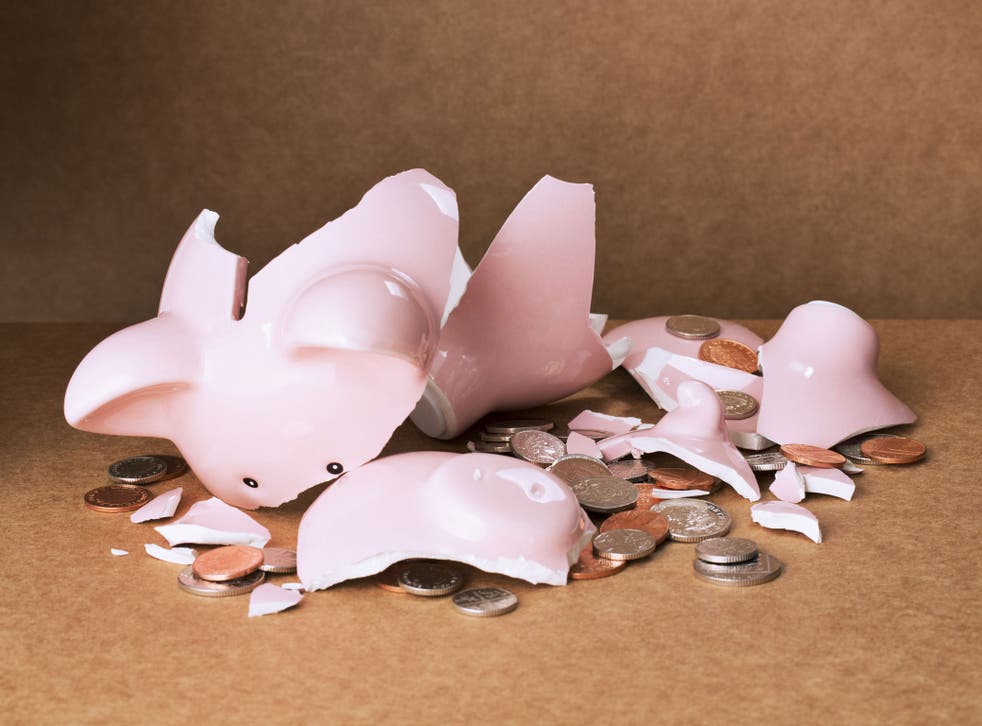 Low income families in Britain hold an average of just £95 in savings and investments, compared to a mean £62,885 that higher income families have, according to new research, which highlights the widening gap between rich and poor.
According to insurer Aviva's Family Finances report, the savings gap between low and high income families has increased 25 per cent year-on-year, from £50,072 to £62,790, with UK households facing increased financial pressure from stalling incomes and savings, combined with rising debt and inflation fears.
Low income families typically had £95 in savings this winter compared to £136 the same period last year. Among high income families, savings jumped to £62,885 from £50,072 last year.
One in four UK families are classed as low income, with earnings of less than £1,501 a month, according to Aviva, while about 8 per cent earn £5,001 a month or more, putting them in the high income group.
"The gulf between low and high income families is showing signs of widening, in a worrying indication that those less fortunate are finding their finances increasingly stretched," said Paul Brencher a managing director, at Aviva UK.
Overall savings across all UK families fell to their lowest level in 18 months this winter, likely a result of average monthly famiy incomes falling to a two-year low of £2,006, according to Aviva's research.
Home ownership is also declining, with 64 per cent of all families owning their own home – a four-year low—with low income families the least likely to own their homes at 41 per cent.
"Although mortgage rates are at record lows, qualifying for these deals and getting a deposit can be difficult for those with limited household income or unusual circumstances. Britain's broken housing market means becoming a homeowner is a distant dream for many families and government plans must swiftly be turned into action to stem the tide of inequality" Mr Brencher explained.
"With inflation climbing fast, families are understandably concerned about the impact of rising prices on the household purse. Poor returns on savings and rising inflation means families could well see their safety net eroded if they don't keep up regular contributions and try to boost savings pots whenever possible," he added.
Chancellor Philip Hammond last week stressed that he understood cost-of-living concerns of millions of families as inflation hit a two-and-a-half-year high.
The top 12 poorest cities in UK

Show all 12
Rising fuel prices pushed inflation to 1.8 per cent last month, from 1.6 per cent in December.
The Bank of England expects inflation to breach 2 per cent by the end of March and peak at 2.72 per cent in the first quarter of 2018 as the sharp decline in the value of the pound against the dollar since the Brexit vote drives up the price of goods imported from overseas.
Register for free to continue reading
Registration is a free and easy way to support our truly independent journalism
By registering, you will also enjoy limited access to Premium articles, exclusive newsletters, commenting, and virtual events with our leading journalists
Already have an account? sign in
Join our new commenting forum
Join thought-provoking conversations, follow other Independent readers and see their replies