UK retail sales hit two-year high in September signalling shoppers resilience in face of higher inflation
It was the highest reading from the CBI Distributive Trades survey since September 2015 and beat the expectations of City of London analysts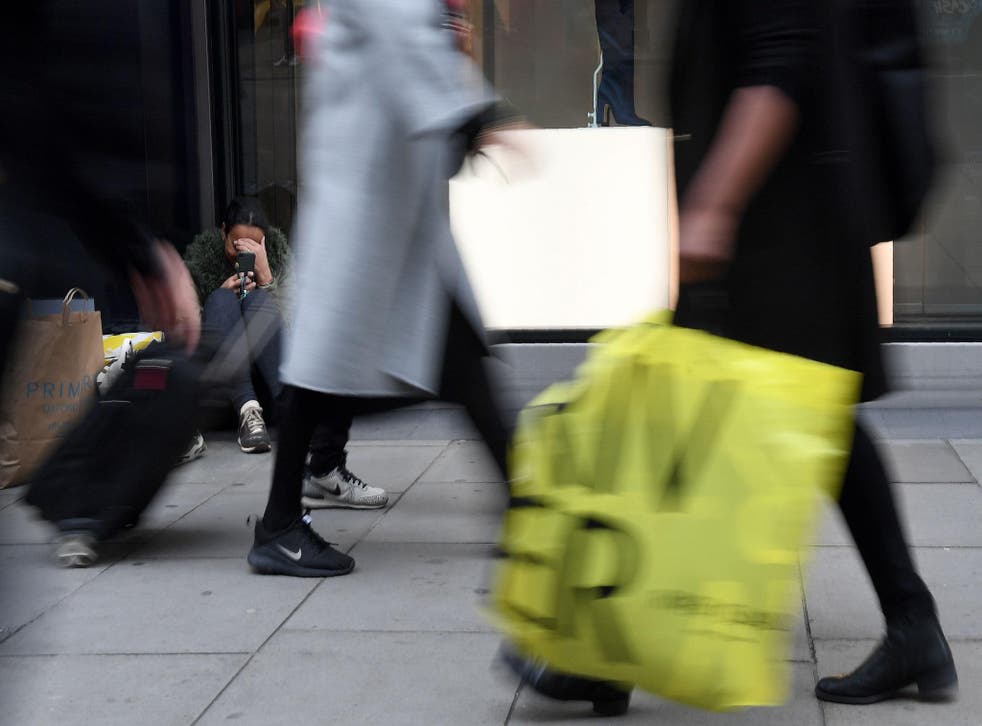 Retail sales hit a two-year high in September according to the latest survey from the CBI, signalling resilience from UK shoppers in the face of higher inflation and making a rate hike by the Bank of England in November more likely.
The CBI's Distributive Trades survey showed that its retail sales balance jumped to +42 in the month, up from -10 in August.
It was the highest reading since September 2015 and beat the expectations of City of London analysts.
The CBI survey is a somewhat erratic indicator but it follows robust figures for August from the Office for National Statistics, which showed 1 per cent growth last month.
Two year high
The Bank of England has signalled that a rate rise is likely "in the coming months" if the economy develops as they expected in August, and the signs of strength from the vital retail sector will likely keep them on track to raise the cost of borrowing in November for the first time since 2007.
Inflation rose to 2.9 per cent in August, well ahead of recent average wage rises, meaning real wages are still falling.
"With real wages still falling and the threat of an interest rate rise coming in to sharp focus, we doubt that retailers will benefit from strong growth in consumer spending in the crucial final quarter of the year," said Samuel Tombs, an economist at Pantheon.
Register for free to continue reading
Registration is a free and easy way to support our truly independent journalism
By registering, you will also enjoy limited access to Premium articles, exclusive newsletters, commenting, and virtual events with our leading journalists
Already have an account? sign in
Register for free to continue reading
Registration is a free and easy way to support our truly independent journalism
By registering, you will also enjoy limited access to Premium articles, exclusive newsletters, commenting, and virtual events with our leading journalists
Already have an account? sign in
Join our new commenting forum
Join thought-provoking conversations, follow other Independent readers and see their replies