Prime Minister to approve new grammar schools, 'leaked' document confirms
A document photographed on the steps of Downing Street suggests new grammar schools 'will open', but under 'various conditions'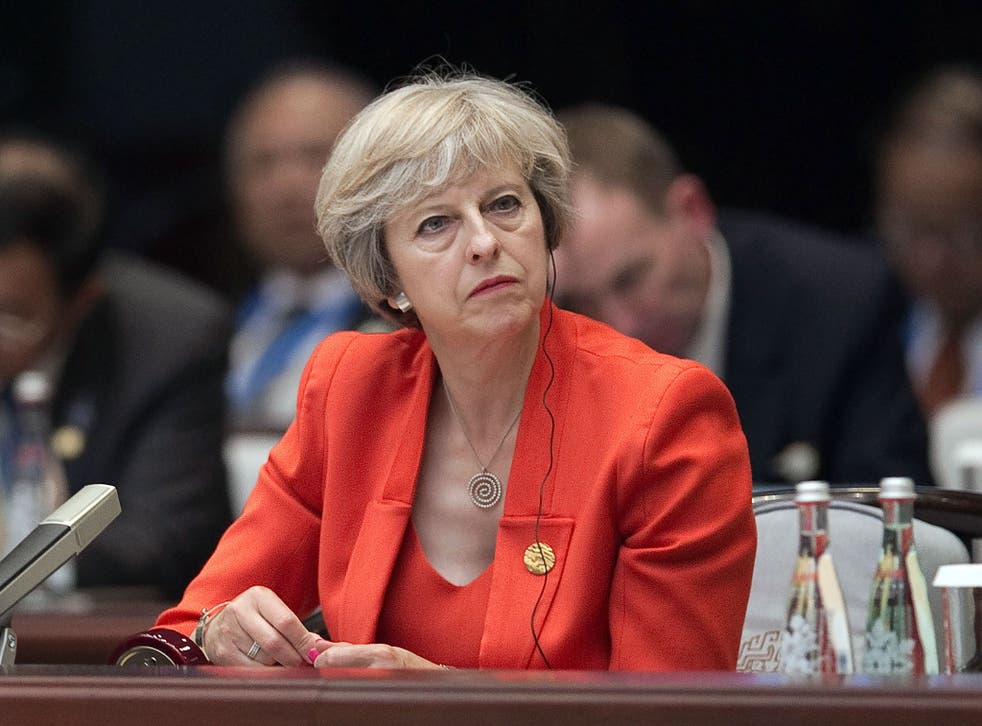 A Government proposal to reintroduce grammar schools across the country will be backed by Theresa May, a document accidentally revealed outside Downing Street has confirmed.
The paper says Education Secretary Justine Greening will launch a consultation into opening new grammars.
The information has only come to light when the document, signed by the Department for Education's most senior civil servant, was photographed being carried into Downing Street by an official thought to be the deputy Lords leader Earl Howe.
It reveals that the government "will open new grammars", but that "various conditions" will need to be followed.
The paper says: "The con doc [consultation document] says we will open new grammars, albeit that they would have to follow various conditions.
"The SoS's [Secretary of State's] clear position is that this should be presented in the con doc as an option, and only to be pursued once we have worked with existing grammars to show how they can be expanded and reformed in ways which avoid disadvantaging those who don't get in.
"I simply don't know what the PM thinks of this, but it sounds reasonable to me, and I simply can't see any way of persuading the Lords to vote for selection on any other basis."
The document, signed by DfE permanent secretary Jonathan Slater, warns of the potential to disadvantage children who do not pass the selective grammar application processes.
The revelation follows comments from the outgoing chief inspector of schools claiming the notion poorer children will benefit from proposed new grammar schools is "tosh" and "nonsense".
Head of Ofsted Sir Michael Wilshaw said a return to selective grammar school methods for children would be a "profoundly retrograde step" that would lower education standards and fail those from less advantaged backgrounds.
Sir Michael said: "The notion that the poor stand to benefit from the return of grammar schools strikes me as quite palpable tosh and nonsense – and is very clearly refuted by the London experience."
"If grammar schools are the great answer, why aren't there more of them in London?
"If they are such a good thing for poor children, then why are poor children here in the capital doing so much better than their counterparts in those parts of the country that operate selection?"
He added: "I appreciate that many grammar schools do a fine job in equipping their students with an excellent education.
"But we all know that their record of admitting children from non-middle-class backgrounds is pretty woeful."
Supporters of grammar schools argue the selection process can be beneficial to children from less affluent backgrounds by offering top quality education on the basis of merit rather than fees.
Critics have suggested that the competition for top grammar school places leads to class discrimination, however, since many of those who do well in entrance tests are children whose parents are able to pay for private tuition outside of school.
Labour leader Jeremy Corbyn reiterated his opposition to the plans and suggested the Tories would have to bring back secondary modern schools in conjunction with new grammars in England.
Mr Corbyn said: "I am in favour of young people being taught together of differing abilities because that helps them to develop at their own pace but also helps everyone to understand the abilities and values in each other.
"Whilst I have often heard many Conservative politicians talk about bringing back the grammar school I have never, ever heard any Conservative politician ever call for the return of the secondary modern school."
The National Union of Teachers (NUT) accused Mrs May of "taking education back to the 1950s, when children were segregated at age 11 and their life chances determined by the type of school they attended".
NUT general secretary Kevin Courtney said: "Opening new grammar schools would not only be a backward step but is also a complete distraction from the real problems facing schools and education.
"For every grammar school there are three or four 'secondary modern' schools.
"All the evidence makes clear that segregating children in this way leads to lower academic standards."
Shadow Education Secretary Angela Rayner described Sir Michael's comments as "an embarrassing rebuke" for the Conservatives.
"The Tories should be concentrating instead on raising standards in all schools and improving education for all our children, regardless of their backgrounds.
"They are failing to do so. But they want to return to a system in which children were branded as failures at the age of 11 and which only increased division in our society."
Join our new commenting forum
Join thought-provoking conversations, follow other Independent readers and see their replies