Private Eye front page mocks Hugh Grant and MPs with 'press regulation special'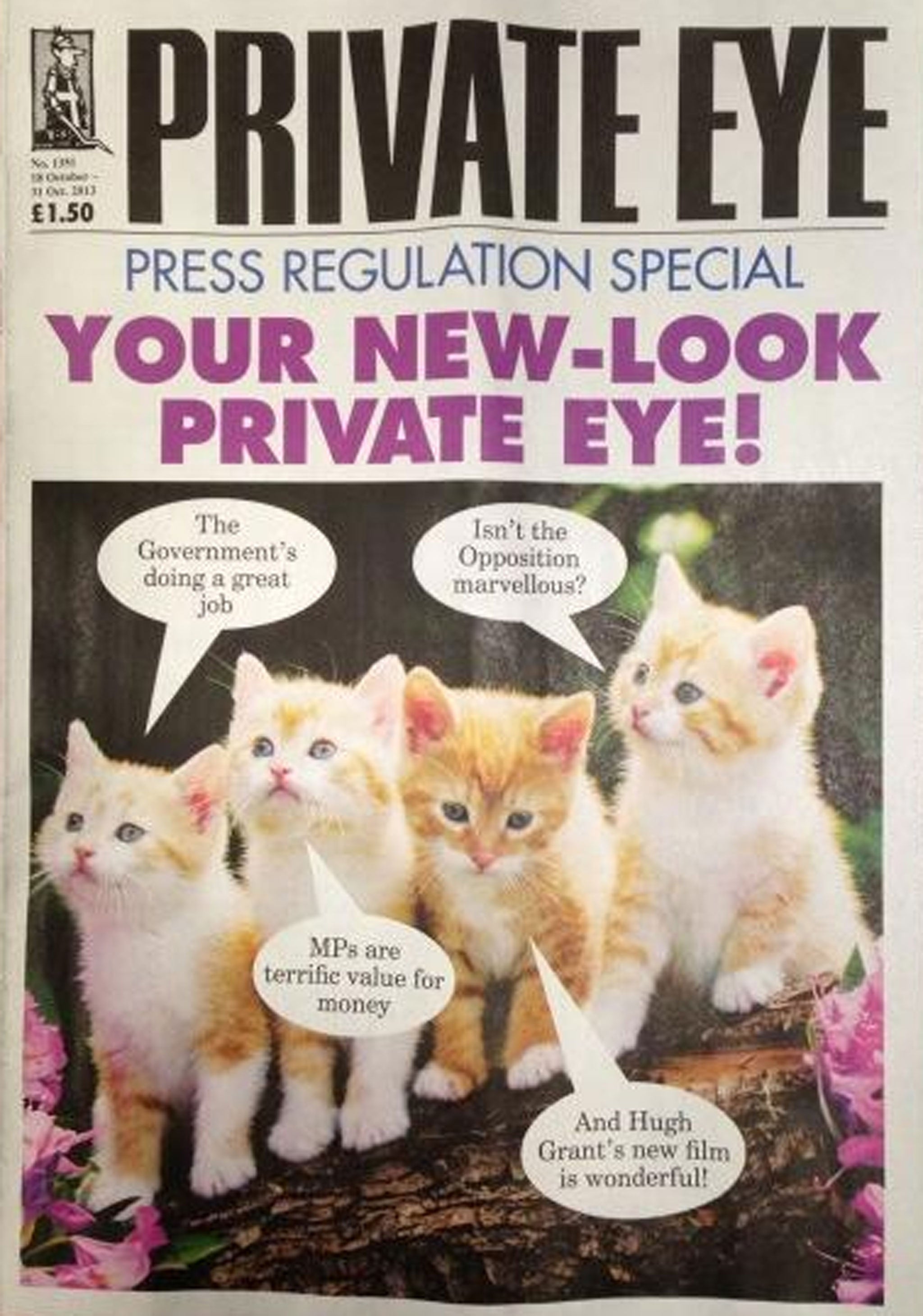 Satirical current affairs magazine Private Eye has reiterated its acerbic opposition to the Government's plan for press regulation, printing a a satirical front page mocking MPs and Hacked Off's Hugh Grant.
This week is a 'press regulation special' according to the front cover and imaginines what the magazine would look like should the government's proposed royal charter be made law.
It shows a cluster of kittens praising MPs and Hugh Grant's new film, suggesting the new plans would choke the freedom of the press, reducing them to a state mouthpiece.
Private Eye's editor Ian Hislop has long been against statutory regulation, telling Channel 4 News earlier this week that state regulation of the press would be "dangerous" and "that internationally [press regulation] has a bad record."
He reiterated his evidence to the Leveson Inquiry that laws already existed to tackle phone hacking, they just needed to be enforced.
Those in favour of the royal charter say that it is misleading to call it "state regulation" and that newspapers have nothing to fear.
However Private Eye are not alone in their opposition to the government's proposals, with the Government and the media now in a Mexican stand off after the new regulation deal for newspapers has been rejected by editors.
Similarly an alternative plan drawn up by the press has been dismissed by politicians.
Private Eye's caustic cover echoed The Spectator who showed their strident opposition to the royal charter for press regulation by publishing a front page that simply featured the word NO.
Join our commenting forum
Join thought-provoking conversations, follow other Independent readers and see their replies