Doug Scott: The first English mountaineer to conquer Everest
After taking on the notorious southwest face, the climber stood on top of the world in 1975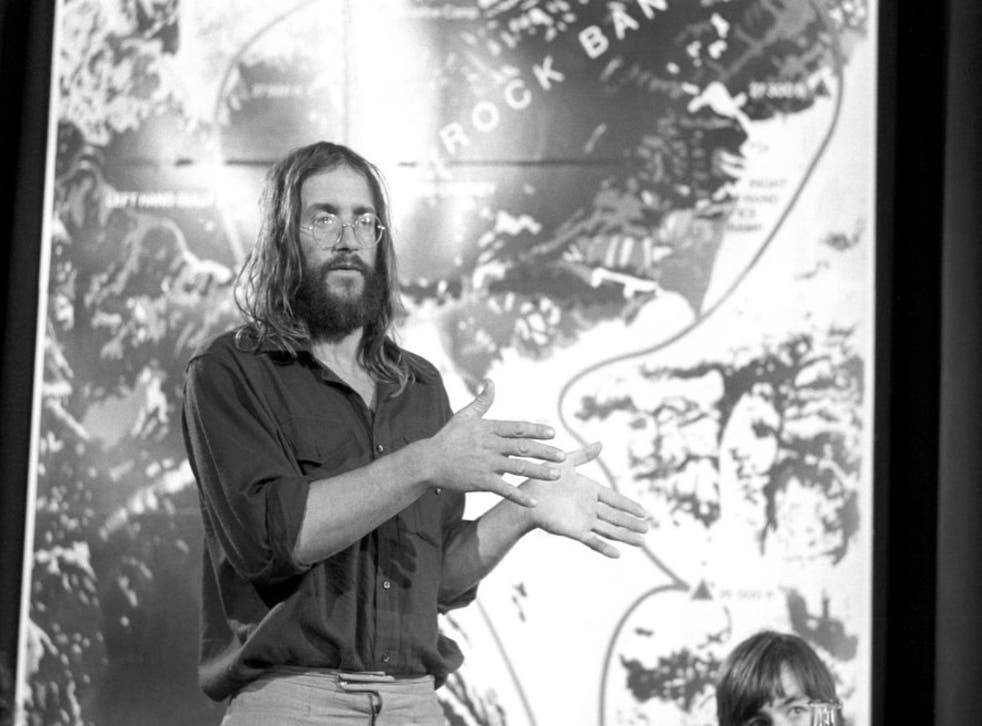 Doug Scott, who has died aged 79, was one of the world's greatest mountaineers, an inveterate climber who had made 45 expeditions to the high mountains of Asia. Scott and his climbing partner Dougal Haston became the first Britons to conquer Everest, making their ascent via the notorious southwest face, in 1975.
Douglas Scott was born in Nottingham in 1941, the eldest of three sons of Edith Scott and George Scott, a policeman and amateur boxer. Scott began climbing on the Black Rocks in Derbyshire, aged 12, after seeing climbers on this weathered stone outcrop during a hike with the Boy Scouts.
He was educated at Cottesmore Secondary Modern and Mundella Grammar. Following two years at Loughborough Teachers' Training College, he returned to Cottesmore where he taught history, geography and physical education for the next decade.
Bitten by the climbing bug in the UK, he was soon tempted by the Alps, which in turn led him further east to the Karakoram and Himalayas. He later said: "It was just natural curiosity that took us from one place to another without really planning it – it's still much the same really." He first met fellow climbers Chris Bonington and Don Whillans on Mont Blanc in 1961.
The September 1975 expedition to ascend the southwest face of Everest was not the first time Scott had tried the route, which had beaten him twice before in 1972. Speaking about their second attempt, led by Bonington together with climbing partner Dougal Haston, Scott said: "I remember being there just below the rock band on the right side of the face with Dougal on 14 November screaming into each others' ears over the wind – we'd come too late."
The southwest face is considered to be a particular challenge due to its length and its exposure to high-level winds. For Scott, Haston, Bonington and their team, it was third time lucky. Scott recalled: "It was just amazing. You can actually see the curve of the Earth in a 400-mile sweep. It was calm – there was hardly any wind at all – and we just took in this amazing sunset." The story of their courageous adventure is retold in the documentary film Everest: The South West Face (2017).
Two years later he and Bonington would face peril on The Ogre, having made a pioneering ascent of the 23,901ft mountain in the Karakoram. On the descent Scott slipped on ice, swung like a pendulum on his rope and was smashed against rocks, breaking both legs. In an age before satellite phones, Scott and Bonington, also injured, had to make an agonising nine-day crawl back down the mountain to safety.
Scott and Bonington founded Community Action Nepal in 1989 in response to a request from villagers in the Himalayas. The charity provides direct support to schools, clinics and other community projects and has helped more than 250,000 Nepalis. Scott was a past president of the Alpine Climbing Group (1976-1982) and the Alpine Club (1999-2001). In 1994 he was made a CBE and in 2011 he was only the third ever recipient of the Piolet d'Or (Golden Ice Axe) Lifetime Achievement Award.
Scott had written extensively on mountaineering. Considering the appeal of the sport, he once asked the question: "Do you climb for yourself? Or do you climb for the attention, and even awards?" His answer? "I've always been ambitious: for writing articles, sharing experiences with others and, partly, to be appreciated for what I've done ... It would be disingenuous to say it was not welcome but it certainly wasn't the reason I went climbing." On a different occasion, when asked why he climbed, he put it even more succinctly: "I get grumpy when I don't."
Scott was diagnosed in March with cerebral lymphoma and died at home in Cumbria. He is survived by his wife, Patricia Lang, whom he married in 2007, and by three children from his first marriage.
Doug Scott, mountaineer, born 29 May 1941, died 7 December 2020