Beyonce fans confuse Rachel Roy with chef Rachael Ray after Lemonade lyrics prompt Jay-Z affair rumours
'Oh I loved hot chicken fajitas but I will never make them again after what you did you did to the Queen'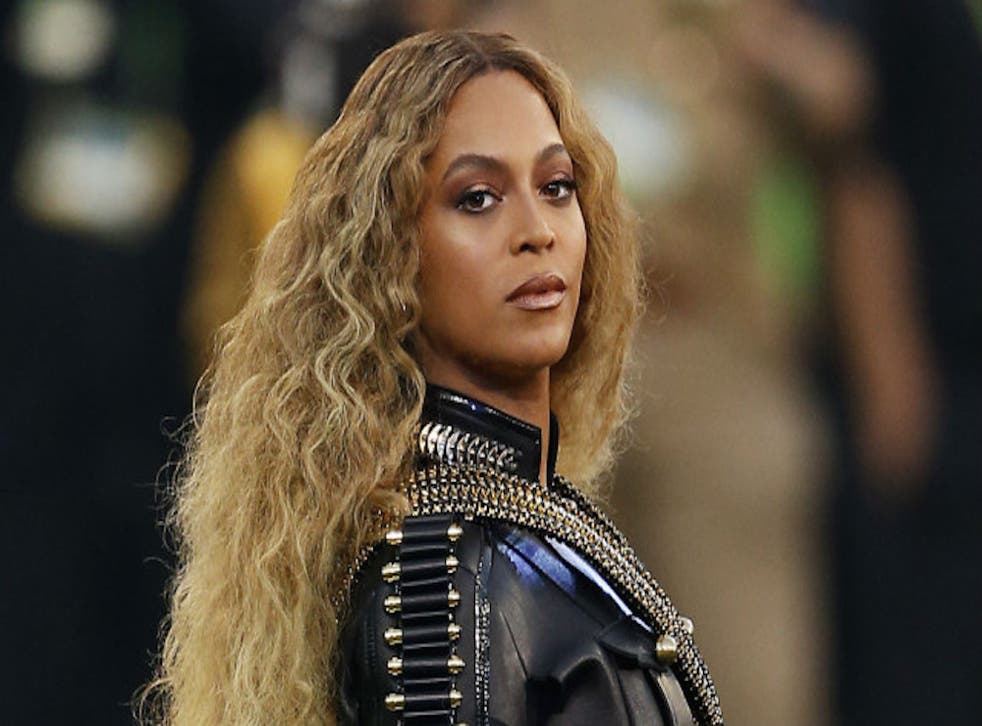 It didn't take long for the hive to start swarming, brandishing stingers and lemon-shaped emoji, ready to fight for their queen behind the comfort of their screens.
In droves, fans searched the Internet for "her," the woman Beyoncé seemingly referenced in a song about infidelity on the singer's latest album "Lemonade," which was released online on 23 April.
Clues from Queen Beyoncé were scant, but enough to fuel speculation and gossip. Finally, Beyoncé's mysterious foe "Becky with the good hair" wasn't just a lyric, her followers believed. She had a real life name, her fans are sure, and it wasn't "Becky."
It was …. Rachael Ray? That 30-minute-meal-making homewrecker who loves posting photos of her sexy … artichoke burgers?
Oops. Wrong Rachael.
That didn't stop the hive.
Blinded by loyalty and late-night angst, Beyoncé's fan base mixed up some vowels in their fervid Google search. Instead of finding their actual target, a woman whose name is Rachel Roy, many landed on poor Rachael Ray.
On Twitter, Instagram and Facebook, the hive, ruthless and unrelenting, attacked.
Ray's photos of sultry sandwiches and her 11-year-old dog, Isaboo (in honor of National Pet Parent Day), were peppered with the most cutting of insults.
"Oh I loved hot chicken fajitas but I will never make them again after what you did you did to the Queen," wrote one user.
Every cameo in Beyoncé's Lemonade

Show all 16
"Never watchin ur show again Rachel u r a homewrecker!" wrote another.
One commenter, basking in the glory of his own analogy, said: "… you better cook up a new man b4 I roll up with beehive and sting your a** until you go into anaphylactic shock @rachaelray."
Ouch.
Rachael Ray has not responded to the case of mistaken identity. Rachel Roy, a fashion designer, did get in on the act briefly, posting on Instagram and then deleting on Instagram comments such as "good hair, don't care," according to numerous news outlets. "Rachel Roy 'Furious' With Beyonce For Singing About Alleged Jay Z Affair" said Hollywood Life.
"Rachel is so upset that she was called out and had to make her Instagram private from all the backlash," a source revealed to HollywoodLife.com. "Becky is totally a reference to her, that's what Beyoncé refers to her as and she is furious Beyoncé would do this."
Beyoncé's album, a combination of visuals, spoken word and song, premiered as an HBO special Saturday and has been streaming exclusively on Tidal, which has limited subscribers. The album was supposed to be released on iTunes at midnight Sunday, reported the New York Times, but this did not happen.
The Independent has contacted spokespeople for Beyonce, Jay-Z and Rachel Roy for comment
Copyright: Washington Post
Join our new commenting forum
Join thought-provoking conversations, follow other Independent readers and see their replies