Emma Watson 'naked photos to be leaked within days' claim 4Chan hackers
The threatened leak comes days after the actress launched a new UN initiative called 'HeForShe', which promoted gender equality and feminism
Jenn Selby
Wednesday 24 September 2014 12:02 Comments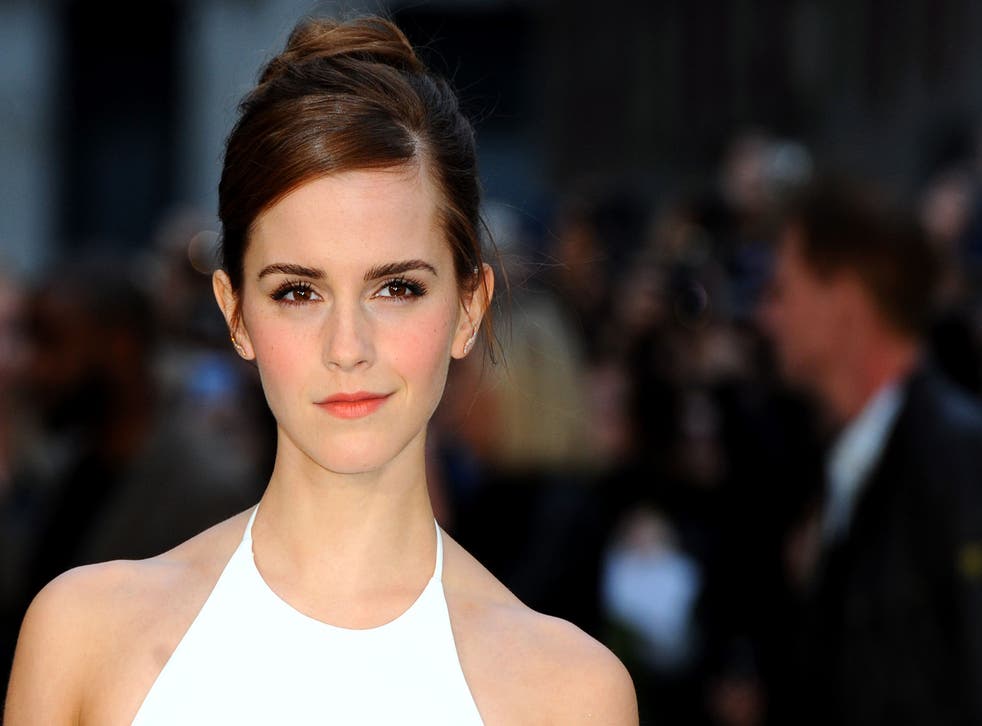 Emma Watson has become the latest target of hackers who are threatening to publish a series of intimate pictures of her in a matter of days.
It is thought the online thieves were retaliating after she delivered a rousing speech in New York as part of her role as UN Women Goodwill ambassador over the weekend.
Update: The 'Emma Watson nude photo leak' was a very elaborate hoax
During her address, used as a platform to launch gender equality initiative 'HeForShe', she described her own process of sexualisation as a teen, her desire for women to be treated – and paid – equally to men, and for men to take a stand and support the women in their lives.
She has also spoken out against the publication of the stolen photos after the first naked images of Jennifer Lawrence were leaked.
"Even worse than seeing women's privacy violated on social media is reading the accompanying comments that show such a lack of empathy," she tweeted.
At the moment, the countdown does not specify when the photographs, purportedly of Watson, will be published, although the site has reportedly been created by members of internet forum 4Chan. It features an image of Watson wiping a tear from her eye, as a digital timer counts down the seconds.
Meanwhile, US site Gawker posted a series of since-deleted comments from forum users that perhaps appears to indicate why they have timed her photo leak now.
"She makes stupid feminist speeches at UN, and now her nudes will be online," one comment allegedly read, adding that the images are set to appear in under five days.
A spokesperson for Emma Watson declined to comment.
The new report comes amid a second wave of naked images, thought to depict female stars including Kim Kardashian and Rihanna, emerged online.
The actresses Vanessa Hudgens and Aubrey Plaza, designer and former child star Mary-Kate Olsen, and US soccer player Hope Solo are reportedly among those apparently vicitimised.
There were also new nude pictures purportedly of Jennifer Lawrence.
Earlier this month, over 100 household names were the target of online thieves, who stole scores of naked photographs and intimate videos and posted them on the website 4Chan.
Jennifer Lawrence's best quotes

Show all 20
Several of the images – in particular, two of Hunger Games star Lawrence – quickly circulated on Twitter.
The original list had also included Olsen and Hudgens, as well as Ariana Grande, Jessica Brown Findlay, Mary E Winstead, Mary E Winstead, Cara Delevingne, Kate Bosworth, Selena Gomez, Kate Upton, Kirsten Dunst and Kaley Cuoco.
The FBI and Apple are both conducting investigations into the apparent widespread invasion of personal accounts thought to be connected to the iCloud service.
A spokesperson for Lawrence said at the time: "This is a flagrant violation of privacy. The authorities have been contacted and will prosecute anyone who posts the stolen photos of Jennifer Lawrence."
Justice and Grande both said that the pictures were fake, although Lawrence's spokesperson verified their authenticity.
Representatives for Upton said they were "looking into" the authenticity of the intimate images.
Ricky Gervais went on a back tracking spree on the social media site after he was criticised for 'victim blaming', while Emma Watson also took to Twitter to voice her condemnation of the breach.
Register for free to continue reading
Registration is a free and easy way to support our truly independent journalism
By registering, you will also enjoy limited access to Premium articles, exclusive newsletters, commenting, and virtual events with our leading journalists
Already have an account? sign in
Join our new commenting forum
Join thought-provoking conversations, follow other Independent readers and see their replies