Michael Schumacher's lawyer reveals former-F1 champion cannot stand three years after tragic skiing accident
Driver's family is suing a magazine that claimed he was able to walk again 
Monday 19 September 2016 15:15 BST
Comments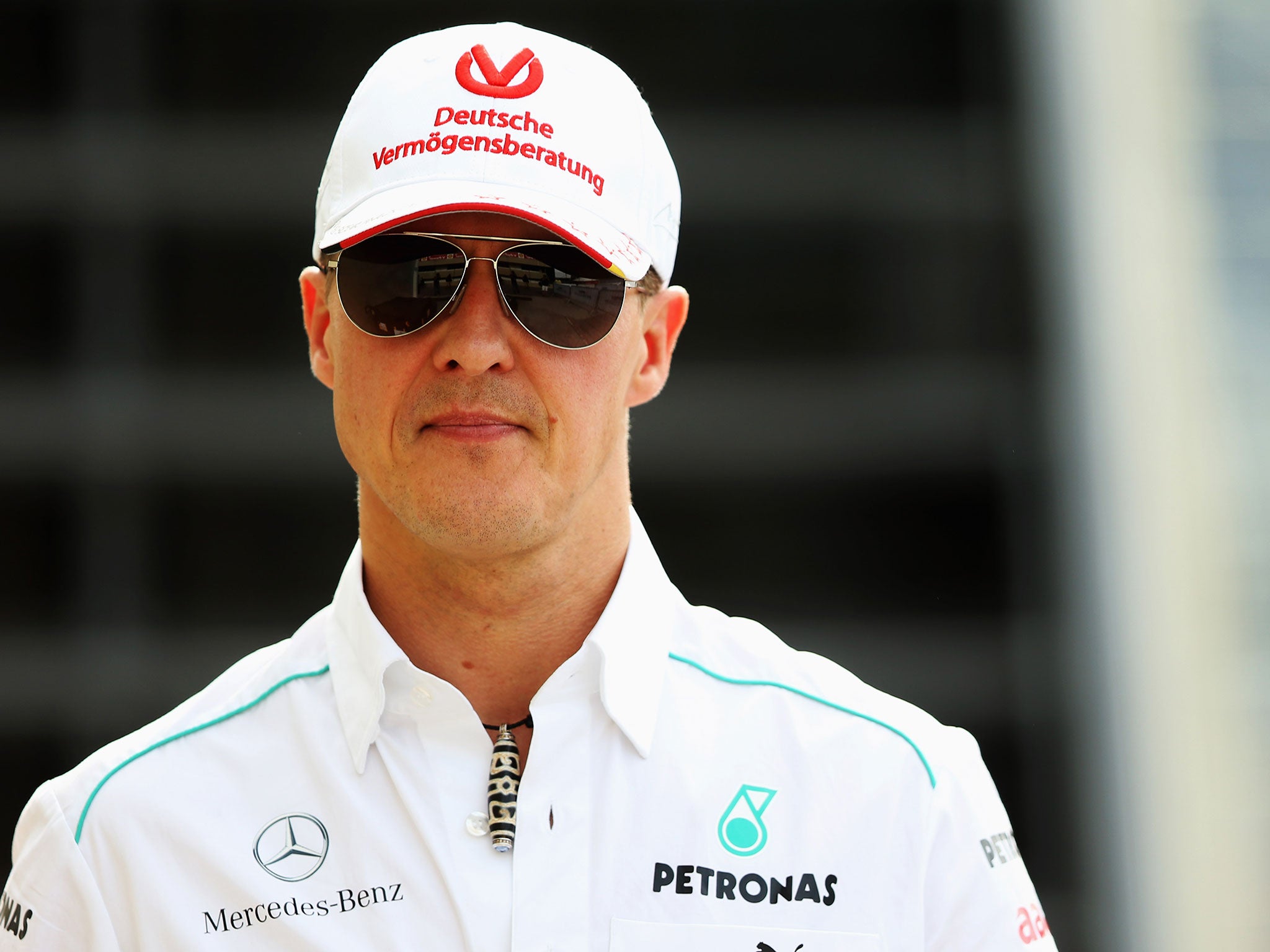 The extent of the injuries sustained by ex-Formula 1 driver Michael Schumacher during a skiing accident three years ago have been revealed by his lawyer.
Felix Damm told a court in Germany that the former motor racing champion still cannot stand without the help of a specialist carer.
The Schumacher family is suing a magazine that claimed he had in fact regained the ability to walk, arguing for their right to privacy.
Bunte, the magazine behind the report, apparently ran it in an attempt to prompt the racer's family to release more details about the true state of his health, according to the Express.
Schumacher was on holiday with his wife and two children when he slipped and hit his head on a rocky outcrop at a ski resort in Meribel in the French Alps on December 29 2013.
He was airlifted to hospital where he underwent life-saving operations and was placed in a medially-induced coma.
Career in Pictures: Michael Schumacher
Show all 17
The 47-year-old is currently receiving round-the-clock care at a cost of approximately £100,000 a week, the Mirror reported.
The family have so far launched legal action against three German tabloids over stories relating to Schumacher
The news comes months after former Ferrari boss Luca di Montezemolo described the racer's condition as "not good".
Join our commenting forum
Join thought-provoking conversations, follow other Independent readers and see their replies