Jennifer Lawrence nude photos leak: FBI and Apple to investigate hacking of iCloud
Hacker claims to have a sex video of Lawrence and hundreds more photos of celebrities yet to be leaked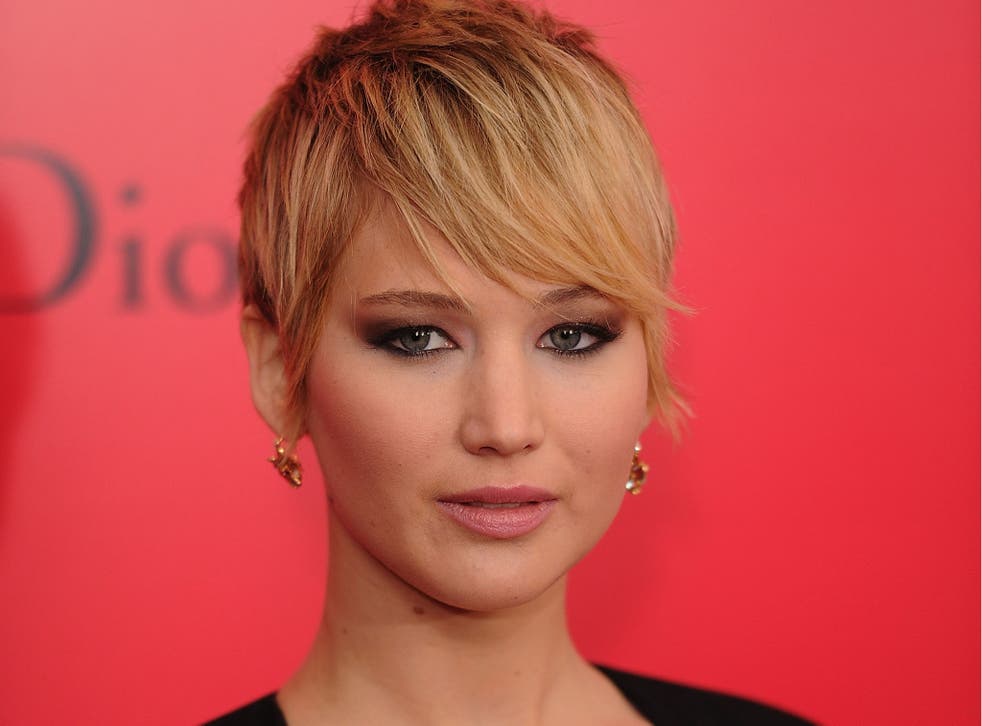 The FBI and Apple are both conducting investigations into the apparent widespread hacking of celebrities' personal accounts thought to be connected to the iCloud service, leading to the obtaining of naked images of 101 actors, singers, models and presenters, of which nude images leaked appeared to include Jennifer Lawrence, Kate Upton and Ariana Grande.
While Grande has been joined by others such as Victoria Justice in claiming that the pictures of her are fake, Lawrence's spokesperson has verified the authenticity of the photos and called the incident a "flagrant violation of privacy".
The photos, which appeared on image sharing forum 4Chan, were posted online on Sunday night, and the hacker who released them has claimed to have a film of Lawrence allegedly performing a sex act, which they also plan on circulating.
Laura Eimiller, a spokesperson for the FBI, said the Bureau is "aware of the allegations concerning computer intrusions and the unlawful release of material involving high profile individuals, and is addressing the matter".
"Any further comment would be inappropriate at this time," she said in a statement.
Apple spokeswoman Natalie Kerris said the company is "actively investigating" the hacks, while Lawrence's spokesperson stated on Monday that "the authorities have been contacted and will prosecute anyone who posts the stolen photos of Jennifer Lawrence".
The FBI has previously investigated leaks of naked celebrities, including cases involving Scarlett Johansson, Mila Kunis and Christina Aguilera, all of which resulted in convictions.
Celebrity blogger Perez Hilton originally published some of the naked photos of Lawrence onto his site, but later took them down and publically apologised for his actions.
"I acted in haste just to get the post up and didn't really think things through. I'm sorry.
"At work we often have to make quick decisions. I made a really bad one today and then made it worse. I feel awful and am truly sorry.
"Upon further reflection and just sitting with my actions, I don't feel comfortable even keeping the censored photos up. I am removing them," he wrote.
Despite the mounting investigation into the incident, the hacker has claimed there are hundreds more images to be published, and has said they are disappointed by the lack of money they have made from the leak, claiming not to be a hacker, but a "collector".
"People wanted s*** for free. Sure, I got $120 with my bitcoin address, but when you consider how much time was put into acquiring this stuff (i'm not the hacker, just a collector), and the money (i paid a lot via bitcoin as well to get certain sets when this stuff was being privately traded Friday/Saturday) I really didn't get close to what I was hoping."
Other celebrities to have been targeted in the apparent leak are Kim Kardashian, Rihanna, Cara Delevingne, Selena Gomez, and Mary E. Winstead.
Winstead has highlighted the level of hacking that went into obtaining the photos, claiming that the images of herself had been deleted.
"Knowing those photos were deleted long ago, I can only imagine the creepy effort that went into this," the actress wrote.
The Register reported that there has been speculation that a newly released brute-force password guessing tool, called iBrute, which could have been used to obtain the celebrities' photos.
But iBrute's makers, Hackappcom, claim their tool was published the day before the leak of the photos, and it is unlikely that someone has used iBrute for this apparent hack.
"iBrute was published a day before the incident. It's very difficult to perform this kind of targeted attack in one day, so it's very unlikely that iBrute was used for this attack, but maybe some evil guys found the same bug and used it.
"Anyway if your accounts were hacked by @hackappcom's method it also means that your passwords are crap [but] it is not your fault if you are using bad passwords because you are celebrities, not nerds," iBrute's creators wrote.
Join our new commenting forum
Join thought-provoking conversations, follow other Independent readers and see their replies