Why Robin Williams safeguarded himself against a morbid trend in advertising
As film-makers and advertisers make increasing posthumous use of celebrities' images, some stars are finding new ways of ensuring that they rest in peace
Gillian Orr
Thursday 02 April 2015 08:31 Comments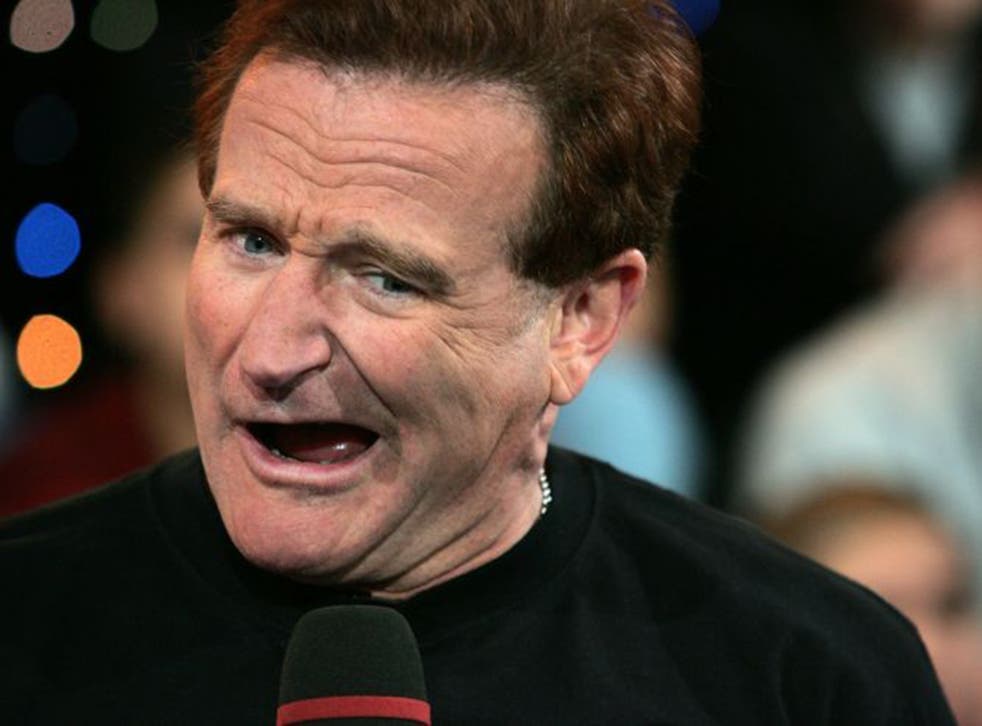 When Robin Williams died last year, a sequel to one of his biggest hits, Mrs Doubtfire, was in early development. As we've seen in recent times, an actor's untimely death, no matter how tragic the circumstances, doesn't necessarily mean curtains for a production. CGI was used to finish Oliver Reed's scenes in Gladiator when he died of a heart attack half way through filming, and the forthcoming Fast & Furious 7 used special effects to complete Paul Walker's scenes after he was killed in a car crash.
But Mrs Doubtfire 2 will certainly never make it to the big screen after new documents from Williams' estate emerged this week stipulating a restriction on his image, or any likeness of it, being used for 25 years after his death.
The filed deed states that his image cannot be used in film or publicity until 2039 and he also passed the rights to his name, photograph and signature to the Windfall Foundation, a charity that he himself set up. Although no such law exists in the UK, California already grants individuals the right to say where their image can and cannot be used for 70 years after their death. This document is even more secure.
"It's about protecting their brand legacy," says Marketing magazine's Nicola Kemp. "It's testament to how much and how quickly the market is changing with technology and the possibilities it throws up regarding bringing back the dead."
Indeed, Williams could easily have ended up doing stand-up as a hologram. Just look what happened to the rapper Tupac, who played the main stage at Coachella music festival in 2012, despite having died 16 years earlier. Last year a hologrammed Michael Jackson performed at the Billboard Music Awards in Las Vegas.
Robin Williams: A career in pictures

Show all 30
Of course, where stars are usually resurrected these days is in the world of advertising. Recently we've seen Marilyn Monroe purring "J'adore Dior" in a commercial for the French fashion house and Audrey Hepburn eating chocolate in an Amalfi Coast-set ad for Galaxy. The Funny Face star's sons, who control her estate and authorised the use of her image for a fee, justified the move by saying she "often spoke about her love of chocolate and how it lifted her spirit". Ten years after his death, Fred Astaire could be seen on TV screens hawking vacuum cleaners. Kemp points out that although the estates can be very complicated to wade through, the deceased can make a good investment.
"Say you pay a footballer a vast sum of money to promote a brand and then they do something terrible, it's a disaster for the company. You don't have that issue with the dead."
That's not to say these kinds of spots always go down well. Specsavers' advertisement featuring the late French singer Edith Piaf singing "Je Ne Regrette Rien" was the ninth most complained about commercial to the Advertising Standards Authority in 2008, with viewers insisting it was derogatory to the memory of the Little Sparrow.
There is plenty of other dubious promotional material that has opened up discussions about taste and, ultimately, the appropriateness of using someone's likeness posthumously.
After Saatchi & Saatchi created adverts for Dr Martens that featured Kurt Cobain, Joey Ramone and Sid Vicious wearing the boots in heaven, the firm was fired by the shoemakers. And fans of Bruce Lee didn't take kindly to his image being used to advertise Johnnie Walker whisky considering that he didn't even drink.
"It's kind of a moral minefield that advertisers need to get to grips with, especially because the use of deceased celebrities in advertising is actually increasing," says Kemp.
"They have to make sure there's a genuine connection – what the industry calls authenticity – between the tie-in. Otherwise they'll get called out on it by consumers, especially in the social media age."
If that's the case then no-one can really argue with the deal struck by Bob Marley's family last year to licence the reggae icon's image to a cannabis company. At least he was known to enjoy a smoke.
So while Robin Williams' decision to protect his image might cause some to pause, he has avoided a life after death that few celebrities would choose for themselves.
Register for free to continue reading
Registration is a free and easy way to support our truly independent journalism
By registering, you will also enjoy limited access to Premium articles, exclusive newsletters, commenting, and virtual events with our leading journalists
Already have an account? sign in
Join our new commenting forum
Join thought-provoking conversations, follow other Independent readers and see their replies