Women tweet pictures of their cleavage in solidarity with Susan Sarandon after Piers Morgan's 'slut-shaming' comments
Morgan criticised the actress for wearing an outfit where her bra was visible to an awards ceremony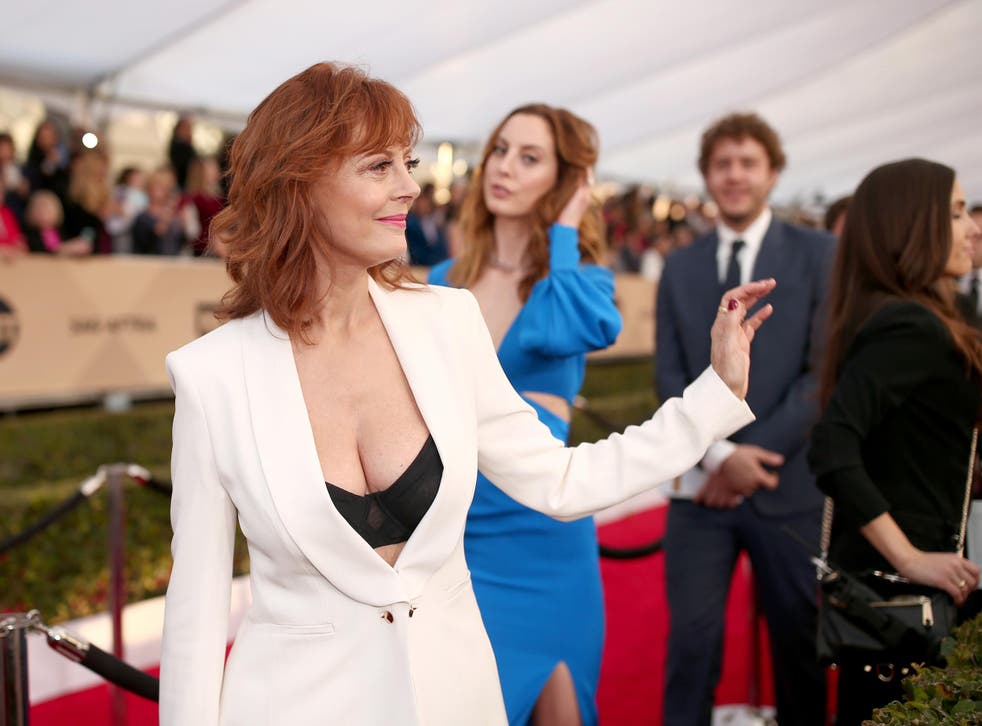 Susan Sarandon's Twitter feed is looking much more NSFW this morning for a very good reason.
The actress and activist's social media account is now populated by the re-tweeted pictures of breasts sent by women (and men) after she was shamed for showing her chest in a white trouser suit while attending the Screen Actors Guild Awards on Saturday.
Sarandon, 69, was abused by trolls for her sartorial choice and then targeted by Piers Morgan, who criticised the low-cut outfit as "tacky" and "inappropriate".
People news in pictures

Show all 18
The former Mirror editor faced a backlash for "slut-shaming" Sarandon and provoked further ire by telling "furious feminists" to "pipe down", claiming Sarandon wanted to be sexualised by wearing the outfit. Morgan continued to bat off angry retorts from all sides throughout Thursday, but nothing could compare to Sarandon's own inspired response on Thursday evening.
Now a number of people are following her lead by tweeting their own "inappropriate" pictures at Sarandon, and in some cases at Morgan, with the hashtags #cleavage and #cleavagesolidarity.
Not one to be outdone, Morgan was determined to have the last word on Friday and began retweeting the images.
"Woke up to hundreds of cleavage tweets from feminists. If guys did that to a feminist writer she'd scream for their arrests," he added. "I just laughed.
"Won't be long before feminazis start attacking me as 'sexist' for retweeting the cleavage tweets their fellow feminists are sending me."
Join our new commenting forum
Join thought-provoking conversations, follow other Independent readers and see their replies