Tony Blair's 'morally reprehensible' Save The Children global legacy award branded a 'betrayal' by charity staff
An internal letter signed by 200 members of staff, including senior workers, called for the accolade to be withdrawn from the former British Prime Minister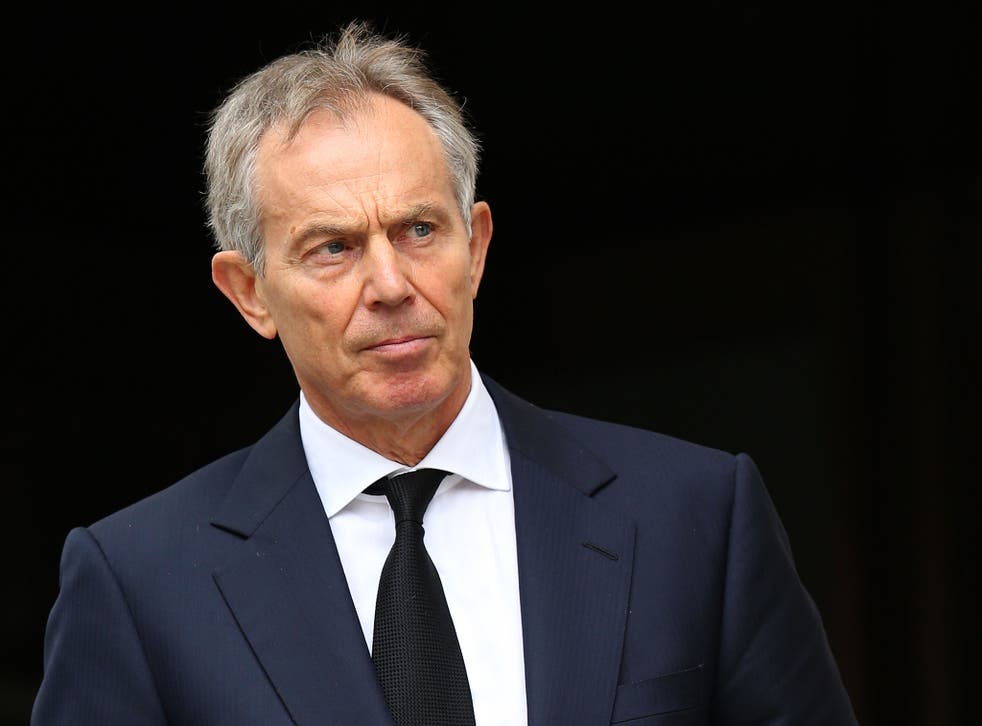 Turns out, Tony Blair's Save The Children (STC) 'Global Legacy' award was about as popular as the 'Philanthropist of the Year' honour bestowed upon him at the GQ Man of the Year awards in September.
The men's magazine incurred a wave of bemused wrath when the man responsible for catapulting Britain into the 2003 Iraq war with the US – despite protests from millions – could possibly be the recipient of such an accolade.
But tweets of outrage were nothing compared to that which the International charity received from their own staff after they awarded Blair at an event in New York attended by Ben Affleck and Lassie (yes, the dog) earlier this month.
In an internal letter signed by almost 200 members of staff, they branded the award "morally reprehensible" and a "betrayal" and called for it to be withdrawn.
They wrote that they felt it also endangered the charity's "credibility globally" and demanded an investigation into their decision-making process.
"We consider this award inappropriate and a betrayal to Save the Children's founding principles and values," the Guardian quotes it as reading.
"Management staff in the region were not communicated with nor consulted about the award and were caught by surprise with this decision."
A spokesperson from STC said that in a worldwide organisation of "thousands", many of their staff harboured "strong views" on a variety of subjects. They added that the charity respects the "diversity of views".
However, the award also sparked speculation over the charity's apparent independence, in light of its links to the former British Prime Minister.
Tony Blair: A career of controversies

Show all 11
Justin Forsyth, the UK chief executive of STC, used to be a special advisor to Blair, while Jonathan Powell, who is also on the STC board, was his former chief of staff.
On why they had given the 'Global Legacy' award to Blair, they cited two G8 summits hosted by Blair during his time in office which focused on debt relief for poor countries, including the #MakePovertyHistory campaign.
"From the beginning of humankind there has been brutality, conflict, intrigue, the destructive obsession with a narrow self-interest," Blair said during his acceptance speech.
"But throughout all human history, never has been extinguished that relentless, unquenchable desire to do good. To act not only in self-interest and sometimes to even to act in defiance of it."
As well as the internal letter, Blair's charity recognition also catalysed an online petition signed by more than 81,000 people calling for the award to be withdrawn because he had caused "the deaths of countless children in the Middle East".
A spokesperson for STC is yet to respond to The Independent's request for comment.
Join our new commenting forum
Join thought-provoking conversations, follow other Independent readers and see their replies