Widespread media coverage contributing to rise in mass shootings, say psychologists
The media must stop trying to 'keep viewers eyeballs glued to the screen' with mass murder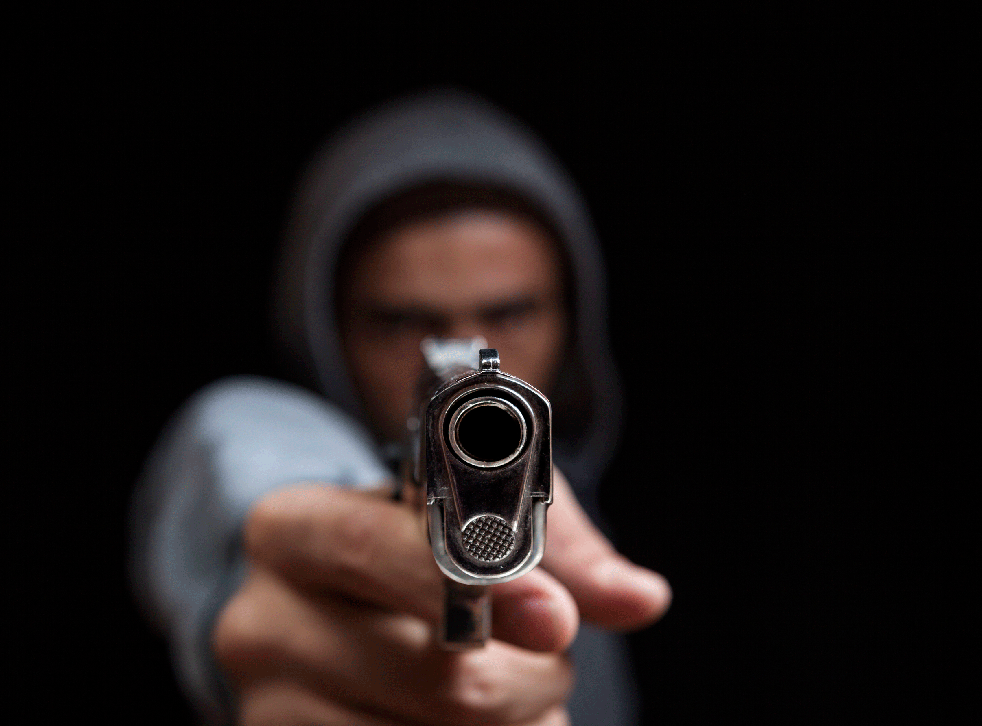 Widespread media coverage of mass shootings is contributing to their rise by giving perpetrators the fame they "desire", according to researchers.
By spreading the names and faces of mass shooters, social media and the mainstream media can be linked to a rising trend in school shoot-outs and public mass murder, psychologists have said.
And the number of shootings in the US, which now occur at a rate of one every 12 days, would be reduced by one third if journalists, bloggers and social media users "made a pact" not to spread the news.
Researchers at Western New Mexico University also said the media drive to cover mass shootings because of ratings and advertiser sales needed to stop.
The warning comes after a young mass shooter in Munich was found to have been "obsessed" with Norwegian mass murderer Anders Breivik. The US also saw the deadliest shooting in its history this year with the massacre of 49 people at a gay club in Orlando.
"Mass shootings are on the rise and so is media coverage of them," said Jennifer Johnston, a psychology researcher at Western New Mexico University.
"At this point, can we determine which came first? Is the relationship merely unidirectional: More shootings lead to more coverage? Or is it possible that more coverage leads to more shootings?"
Dr Johnston emphasised the media's responsibility not to be beholden to online traffic and newspaper sales, in a paper presented at the American Psychological Association's annual convention.
"We suggest that the media cry to cling to 'the public's right to know' covers up a greedier agenda to keep eyeballs glued to screens, since they know that frightening homicides are their number one ratings and advertising boosters," she said.
How the British media covered the Iraq War

Show all 6
By giving mass shooters significant coverage, the media rewarded the three personality traits found in most mass shooters, said the researchers.
These were rampant depression, social isolation and pathological narcissism. The average mass shooter was white, male and heterosexual, with an "injustice" complex about being denied their "right" to a powerful position in society.
"Unfortunately, we find that a cross-cutting trait among many profiles of mass shooters is desire for fame," said Dr Johnston.
She and her co-author, Andrew Joy, said the quest for fame among mass shooters had skyrocketed since the mid-1990s "in correspondence to the emergence of widespread 24-hour news coverage on cable news programs, and the rise of the internet during the same period".
Other research showed the rate of mass shootings has risen to an average of one every 12.5 days, and one school shooting on average every 31.6 days, compared to a pre-2000 level of about three incidents a year.
"A possibility is that news of shooting is spread through social media in addition to mass media," added Dr Johnston.
"If the mass media and social media enthusiasts make a pact to no longer share, reproduce or retweet the names, faces, detailed histories or long-winded statements of killers, we could see a dramatic reduction in mass shootings in one to two years.
"Even conservatively, if the calculations of contagion modelers are correct, we should see at least a one-third reduction in shootings if the contagion is removed."
Celebrity suicides notably reduced just a couple years after the media stopped reporting on these in the mid-1990s, when it was confirmed that suicide was contagious.
"The media has come together before to work for good, to incite social change," said Dr Johnston.
"They have done, and they can do it. It is time. It is enough."
Join our new commenting forum
Join thought-provoking conversations, follow other Independent readers and see their replies