More than 1,000 arrested and £130m of cannabis seized in largest-ever police crackdown
A total of 200,000 cannabis plants were identified as part of Operation Mille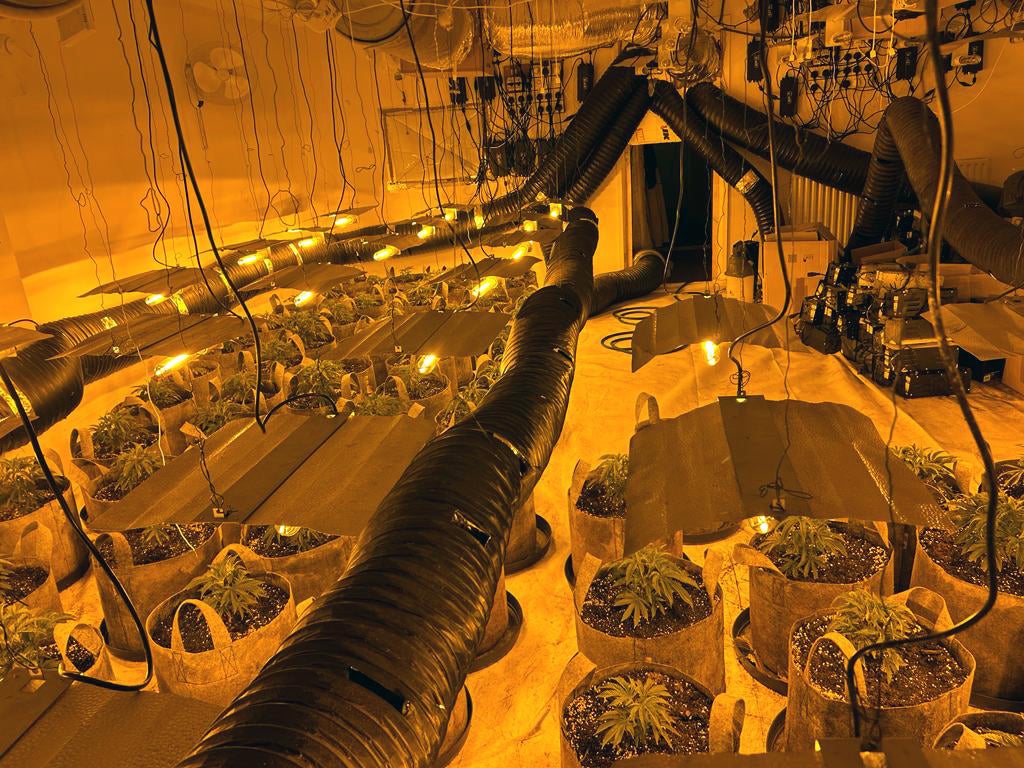 A fresh police crackdown on cannabis farms has seen more than 1,000 arrests and plants worth £130 million seized across Britain.
Operation Mille took place across June and involved every police force in England, Scotland and Wales. The largest of its kind to date, more than 11,000 officers were involved and £650,000 in cash was seized along with millions of pounds worth of drugs.
A total of 200,000 cannabis plants were found alongside 15 to 20 guns and over 40 other weapons.
Police warned the large-scale industrial units and empty homes used by criminals to grow cannabis could become at risk of fire and involved the theft of electricity and caused fumes and water damage.
The motivation behind the month-long crackdown wasn't just to stop the cannabis farms, but to disrupt criminal gangs using the operations as "cash cows" to fund other offences. These include money laundering, Class A drug smuggling, and violence, activities which the National Police Chiefs' Council (NPCC) believes "blight communities".
"We know that organised networks involved in cannabis production are also directly linked to an array of other serious criminality such as Class A drug importation, modern slavery and wider violence and exploitation", Steve Jupp, the National Police Chiefs' Council lead for Serious and Organised Crime, said.
"This operation not only successfully disrupted a significant amount of criminal activity, but the intelligence gathered will also help inform future law enforcement across the country.
"Cannabis-related crime is often thought to be 'low level'; however, there are clear patterns around the exploitation and violence organised crime groups are using to protect their enterprises.
"We also frequently find that cannabis production is just one aspect of their criminal operations and that they are complicit in wider offending which blights our communities."
The NPCC works with the College of Policing and the Association of Police and Crime Commissioners to direct UK police leaders in cutting crime.
In May, Operation Sceptre saw 9,737 knives seized and 1,693 people arrested in a bid to tackle knife crime nationally. Targeting knife crime from its roots, the operation focused on engagement with schools and local communities as well as seizing weapons through sweeps and knife surrender bins.