Dalian Atkinson dead: Police officer who Tasered ex-footballer was not wearing a body camera
A statement released by the IPCC said none of the officers who attended the scene were wearing body-worn video cameras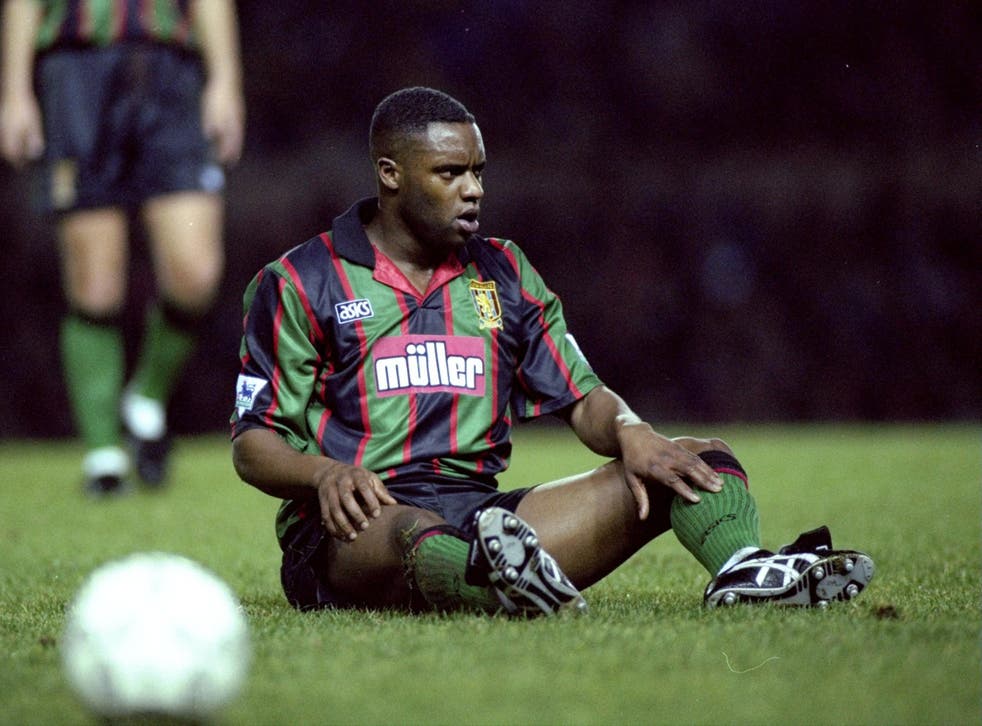 The police officer who Tasered former footballer Dalian Atkinson was not wearing a body camera at the time, the Independent Police Complaints Commission (IPCC) has said as an investigation into his death begins.
The ex-Aston Villa player died early on Monday morning, around 90 minutes after being Tasered by police in Telford, Shropshire. Officers said they were responding to an alert "for the safety of an individual" at a home in Meadow Close.
A statement released by the IPCC said a team of investigators have begun "a thorough examination" of the circumstances surrounding Mr Atkinson's death.
Dalian Atkinson dies after being shot by police Taser
It adds that none of the officers who attended the scene were wearing body-worn video cameras.
The details surrounding Mr Atkinson's death remain unclear. Witnesses have said officers deployed a stun gun "multiple times" before he suffered a cardiac arrest and died at 3am.
It has been claimed that Mr Atkinson had been suffering health issues and was battling kidney problems and a weak heart.
Speaking near where his uncle was hit with the stun gun, Fabian Atkinson said: "He had some health issues that he was trying to get through and that's why his heart was weak.
Since Monday morning the IPCC say they have been conducting house to house enquiries in the immediate area and obtaining police logs and radio transmissions.
The police officers involved in the incident and independent witnesses are due to be interviewed by IPCC investigators.
Initial data from the Taser is being downloaded and it is being sent for further testing, the IPCC said.
A post mortem is due to be carried out later this week.
Notable deaths in 2016

Show all 42
IPCC deputy chair Rachel Cerfontyne said: "I would like to assure people that we have begun a full and thorough investigation into police contact with Dalian Atkinson prior to his death, including the level and type of force used.
"Our investigation team have been securing and preserving relevant evidence, and identifying witnesses. Investigators have met Mr Atkinson's immediate family to explain our role and we have appointed a family liaison manager to keep them updated.
"My thoughts are with Mr Atkinson's family and friends, and all those affected, at this difficult time."
Campaigners raised concerns about the safety of Tasers on Monday, with Mr Atkinson's death the second in two months involving the stun guns.
Lawyer Sophie Khan said: "The news that a man has died after the use of a Taser is unacceptable given that the police know that Taser can cause cardiac arrest."
Register for free to continue reading
Registration is a free and easy way to support our truly independent journalism
By registering, you will also enjoy limited access to Premium articles, exclusive newsletters, commenting, and virtual events with our leading journalists
Already have an account? sign in
Register for free to continue reading
Registration is a free and easy way to support our truly independent journalism
By registering, you will also enjoy limited access to Premium articles, exclusive newsletters, commenting, and virtual events with our leading journalists
Already have an account? sign in