Harlow: Did the great hopes for a post-war new town end with the death of a Polish immigrant in a shopping arcade?
Harlow in Essex, where Arek Jozwik was killed in an alleged racist attack, was once the shiny future of post-war Britain. What went wrong?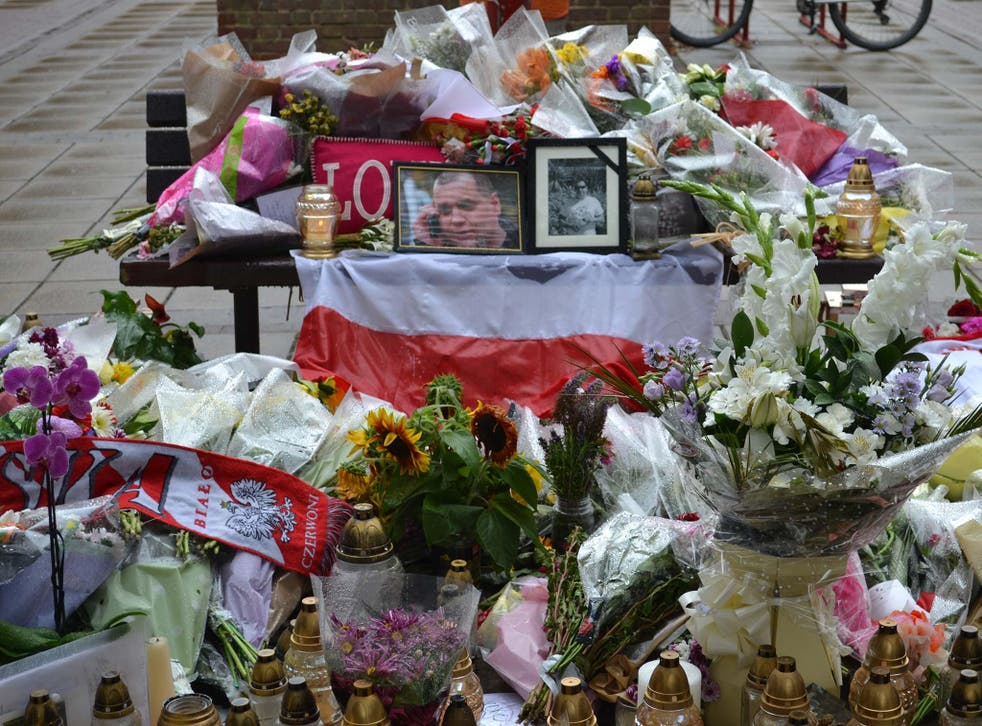 It was supposed to be "an essay in civilisation". Modern Harlow was born out of the idealism of the post-war Labour Government, the fourth "new town" to be designated, in a project described by Lewis Silkin, Clement Attlee's Minister of Town and Country Planning, as "building for a new way of life".
Harlow was not just about providing homes in Essex for survivors of the Blitz struggling to find a place to live in bombed-out London. It and its fellow New Towns were also, as one 1940s commentator put it "a living expression of a new humanist approach to living."
So Harlow would have Britain's first pedestrian precinct and one of the country's largest urban parks. Lord Reith, of BBC fame, chairing a Government committee on New Towns, would hail the project: "an essay in civilisation, seizing an opportunity to design, evolve and carry into execution for the benefit of coming generations the means for a happy and gracious way of life."
And yet, it seems - at least to some - that such grand hopes have ended here, in a now tired looking shopping arcade in The Stow area of Harlow. Soaked by the Monday morning drizzle, a mound of flowers marks the spot where Arek Jóźwik, a 40-year-old Polish immigrant, fell fatally wounded in an alleged attack.
The full facts of the case have yet to be established.Five 15-year-old boys and one 16-year-old have been arrested on suspicion of murder. The full facts of the case have yet to be established, but Mr Jozwik's brother has said he was attacked after he was heard speaking Polish.
The organisers of an online page to raise money for Mr Jozwik's family have said the factory worker's only crime was "contributing to the British society, being a good citizen, but speaking another language".
And perhaps inevitably, given that Harlow produced one of the biggest Out votes in the EU referendum – with 68 per cent voting Leave – Mr Jozwik's death has been linked to the outpouring of post-Brexit racism that followed the June vote.
Arkady Rzegocki, Poland's ambassador to the UK, has visited the scene and spoken of "much more" racism occurring since the referendum – an impression reinforced by Eric Hind, who helped organise a protest march through the town by Harlow's Polish community and its British supporters on Saturday. He told reporters: "There is a big issue in Harlow, discrimination on a regular basis. The way British people behave here is just not acceptable.
"It's time to talk about how rude everyone is, how unacceptable it is. No one deserves to be treated this way."
And now news is filtering through of two other Polish men being attacked, outside a Harlow pub on Saturday night, hours after the protest march, in what police have called "a potential hate crime". It has left some of the town's immigrants feeling a sort of creeping fear.
"Reading there had been another attack made me very upset," says Kiran, a 29-year-old Pakistani mother waiting to collect her two-year-old daughter from nursery. She and her software engineer husband have discussed whether they should leave Harlow for multicultural London.
A 64-year-old Indian hospital worker tells me of her fear of walking home at night, of a youth in a hoody telling her he was going to "f***ing kill" all black people. "In the last few years the violence has got really bad," she says.
And from the other side of the racial divide comes the comment of Gerald, 40: "I'm worried about a backlash: 'you've hurt one of ours, so we'll hurt one of ours.' I'm always looking over my shoulder now." So much for essays in civilisation and "a happy and gracious life".
And yet the truth is that Harlow really doesn't exude the hatred you can all too easily find in some parts of some other towns. By far the most common sentiment seems to be that of 76-year-old Barry Thompson, a retired company director: "The Poles are the hardest working, most respected immigrants there are."
In the pubs, you can – if you look hard enough - find blokes like Dave. "Unemployment running at two million," he says, "And the bloody Government is saying 'come on in'. It's gone past immigration now. It's an invasion by the EU. One of my mates, born here, can't even get a council bedsit – but immigrants coming here, because they've got children…"
But even Dave, 50, begins the conversation by reminding you: "This town was built by Polish – Polish and Irish labourers." He might "have the hump", but there's not the seething anger you can find elsewhere in the UK. "I've worked with Poles, Latvians, all sorts," says the unemployed factory worker. "Some of them are OK, some aren't – just like the Brits."
As for "stealing our jobs", Harlow has in the past had higher unemployment rates than the national average, and comparable new towns like Basildon. Harlow's unemployment rate was 9.9 per cent in 2012 compared to the English average of 7.8 per cent.
Brexit racism and the fightback

Show all 9
Gerald, a warehouse worker, can tell you of being made redundant three times: "They told you the biscuit factory wouldn't close down. It did. They said the Tesco warehouse wouldn't close. It did…There are no good jobs for working class people." His anger is reserved, not for the Polish workmates he grew to like, but for the job agencies who "treat you like scum and can get rid of you straight away".
And beside Gerald's bad luck – and the story of the Burton's Foods factory closing in 2002 after 50 years, with its £8m nearly new production line left to rust in the car park – must be laid other locals' talk of rising employment, jobs in industrial units, with pharmaceutical giant GlaxoSmithKline, and a new multimillion pound science park on the way. In fact for some, the old Harlow dream, of a new way of life outside London, does not seem to have died.
Mary, 92, says she moved here in Coronation year, 1953, with her four children and her husband – who had survived three tours as an air gunner in Bomber Command, from a half-bombed out north London street. "Oh it was lovely," she recalls. "We went from two rooms in Islington, with the three girls sharing a bed, to a three-bedroom house. With a bathroom!
"I've never regretted moving here for a second."
Joe Cornwall, who is 39, doesn't regret his dad, a bookie at Walthamstow dog track, and his mum, a West End theatre usherette, having made the move either. The construction company sales rep insists that there are still job opportunities in Harlow. And the suggestion that this is a racist town gets a withering response: "Never in a million years. I run an under-nines football team. We have Polish kids, French kids, African kids, British kids and their parents all getting along."
Even Kiran, despite considering a possible move back to London, stresses that "in two years here, I personally have never experienced any racism from anyone".
Polish ambassador calls on government to condemn Brexit-related hate crimes
A sentiment echoed by restaurateur Mehmet Cakmak, 50, who came to Harlow from Turkey 25 years ago. "I have businesses in four locations in Harlow – including The Stow. I have never had anything serious directed at me. They are nice people here, easygoing, understanding."
Among Harlow locals, the tragedy that befell Mr Jozwik is seen – rightly or wrongly – not as the failure of those who created the new town, and more as an unfolding crisis in the future being built now, all over Britain, for the new generation. "In this town," says Mr Cakmak, "Everything for kids has been closed down. They need to have something to keep them off the streets."
He is echoed by Mr Cornwall. "The kids have got nothing to do. We used to have play barns all over town, youth clubs – free youth clubs – taking us on trips to Mersea Island. They have gone – probably due to government cutbacks."
The result, the locals say, is that Essex Police have recorded reports of nuisance and antisocial behaviour around the Stow area for the past two months. Or to use Dave's pub talk, regardless of exactly what happened in the incident that led to Mr Jozwik's death, there is a general problem with "little scumbags, like feral dogs, looking for anybody to pick on". And that, he says, is the kind of problem that is hardly unique to Harlow.
For Mr Jozwik's grieving family, of course, such discussions are wholly beside the point. It is hard to see what comfort now they can draw from the placard beside the sodden flowers, reading "Down with racism! Polish people welcome in this town and in this country."
But hollow though such words are, though Harlow may not quite be an essay in civilisation, nor is it entirely a study in fear and loathing.