James Matthews: Former British Army soldier who fought against Isis in Syria faces terror charge
The 43-year-old is accused of attending a 'place used for terrorist training'
Lizzie Dearden
Home Affairs Correspondent
Wednesday 07 February 2018 21:19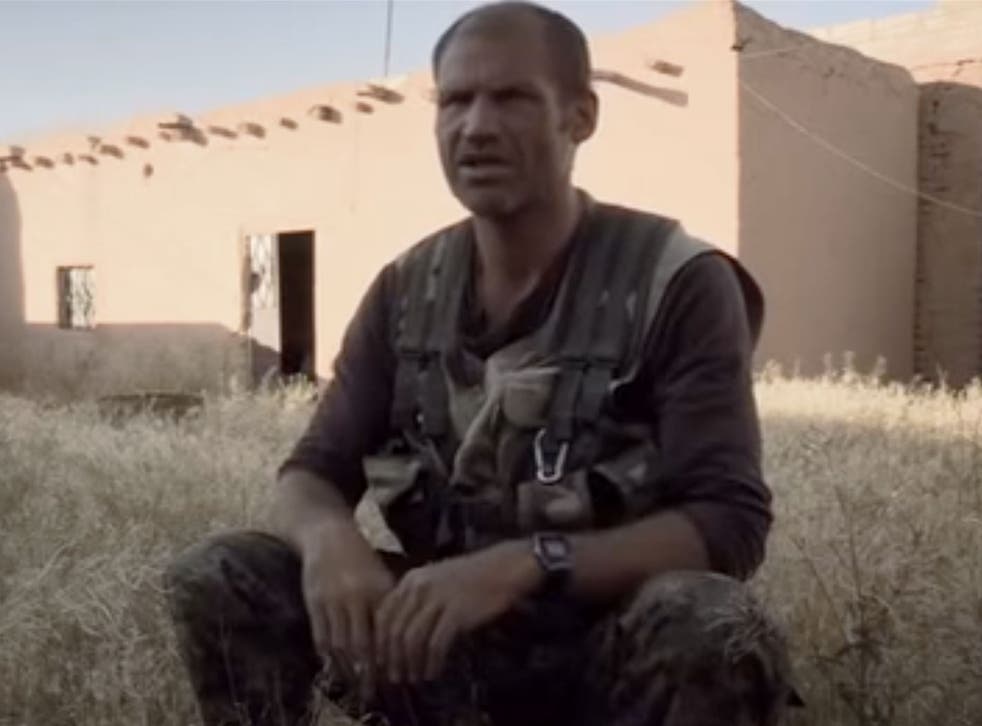 A former British Army soldier who fought against Isis in Syria is to be charged with a terror offence.
James (Jim) Matthews has been ordered to appear at Westminster Magistrates' Court on 14 February to be formally accused of attending a "place used for terrorist training".
A spokesperson for the Metropolitan Police said the 43-year-old would be charged with travelling to "a place or places in Iraq and Syria where instruction or training was provided for purposes connected to the commission or preparation of terrorism on or before 15 February 2016".
Friends of Mr Matthews told The Independent he was taking "time to process" the development and seeking legal advice.
The Government has repeatedly warned that anyone travelling to join a foreign conflict may be prosecuted but the case is the first of its kind.
Other anti-Isis volunteers have been arrested and questioned, with former volunteer Joshua Walker acquitted of unrelated terror charges over possessing a copy of the Anarchists Cookbook.
Mr Matthews was among three British volunteers with the Kurdish People's Protection Units (YPG) who featured in a television documentary in 2015.
He was shown fighting on the frontline against Isis militants with the support of the US-led coalition, which backed advances by the YPG and other regional groups with air strikes, weapons and training.
Mr Matthews, originally from Stoke-on-Trent, said he was "jolted" to join the fight against Isis after seeing a photograph of a jihadi holding a woman's severed head on Facebook.
"It seemed like one of the most evil single images I've ever seen in my life," he said.
"We've got to take this territory back and we've got to do it by force, we're fighting against a movement almost like it belongs to another age committing all these barbaric atrocities."
Mr Matthews said he had a few "arbitrary" jobs before joining the Army aged 19, then leaving service to study English and European Philosophy and Literature at university.
He was teaching English to military cadets in Saudi Arabia when he decided to join the YPG in Syria, he added.
Also featured in the documentary was Jac Holmes, a 24-year-old former IT worker from Bournemouth who died while clearing landmines in the former Isis stronghold of Raqqa last year.
Syrian Democratic Forces take Raqqa from Isis – in pictures

Show all 8
Seven British volunteers with the YPG have so far been killed, with 24-year-old Ollie Hall from Portsmouth killed by an IED blast in November, just a month after Mr Holmes.
Their deaths followed those of Mehmet Aksoy, 32, Luke Rutter, 22, Ryan Lock, 20, Dean Evans, 22 and Konstandinos Erik Scurfield, 25.
The names of Mr Matthews, Mr Holmes and Macer Gifford appear with more than a dozen British anti-Isis fighters in an open letter sent following the Westminster attack in March.
"The only way to defeat the Islamic State, and groups like it, is with ordinary, moderate Muslims on-side," it said. "The only way to defeat hate and extremism is to not give in to it."
The dozens of British volunteers believed to be fighting against Isis are vastly outnumbered by around 850 extremists who travelled from the UK to join the terrorist group.
Around half have returned to Britain and an unknown number have been killed amid the destruction of Isis' former "caliphate" in Iraq and Syria.
The group has retreated to border areas while attempting to gather strength in countries including Afghanistan, Libya and Egypt.
The YPG is considered a terrorist organisation by the Turkish government and is battling to retain territory taken from Isis in northern Syria amid a huge air and ground advance by Ankara-backed forces.
Allegations of war crimes during the assault on Afrin has sparked diplomatic tensions amid protests around the world.
Register for free to continue reading
Registration is a free and easy way to support our truly independent journalism
By registering, you will also enjoy limited access to Premium articles, exclusive newsletters, commenting, and virtual events with our leading journalists
Already have an account? sign in
Register for free to continue reading
Registration is a free and easy way to support our truly independent journalism
By registering, you will also enjoy limited access to Premium articles, exclusive newsletters, commenting, and virtual events with our leading journalists
Already have an account? sign in