Nadir Syed guilty of planning 'Isis-inspired' Lee Rigby-style knife attack on Remembrance Sunday
Nadir Syed, 22, from Southall in west London, was arrested hours after buying a chef's knife in November 2014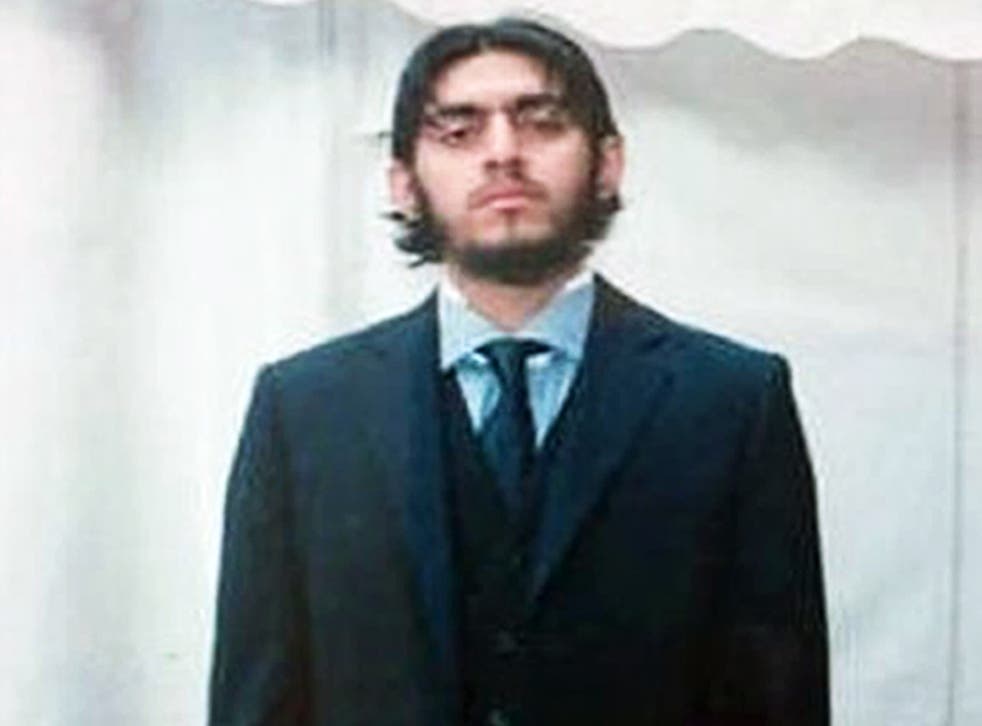 A man has been convicted of preparing to carry out an "Isis-inspired" knife attack on the streets of London in the run-up to Remembrance Sunday.
Nadir Syed, 22, from Southall in west London, was arrested hours after buying an 11-inch kitchen knife on 6 November 2014.
He was convicted last week in a trial at Woolwich Crown Court of planning the "Lee Rigby-style" attack.
UK terror plots that were foiled by security services

Show all 14
Prosecutors said Syed was obsessed with beheadings, and had been inspired a fatwa from an Isis leader, which urged followers to attack Westerners and "rig the roads with explosives for them. Attack their bases. Raid their homes. Cut off their heads."
The court also heard that Syed had appeared in a video in which he stamped on a poppy and kicked it towards a drain, which prosecutor Max Hill QC was demonstrative of his "attitude to the poppy as the remembrance image in this country."
Mr Hill said he had been actively searching for knives of "sufficient quality" for an attack, and added the the timing of his search, in the days before 2014's Remembrance Sunday commemorations, was "no coincidence."
Following his arrest, Syed told police he had been to a shop to buy knives for his mother because she had been "complaining about the state of the knives in her kitchen."
Syed showed no emotion as he was convicted of preparation of terrorist acts, after the jury deliberated for almost an hour. He will be sentenced on date to be confirmed.
The conviction of Syed, who denied the charge, wasn't able to be reported until Monday because the jury was still deliberating on two other defendants.
They were unable to reach verdicts on Haseeb Hamayoon, 28, from High Wycombe in Buckinghamshire, and Yousaf Syed, 20, from Hayes in west London. Their retrial has been ordered.
Register for free to continue reading
Registration is a free and easy way to support our truly independent journalism
By registering, you will also enjoy limited access to Premium articles, exclusive newsletters, commenting, and virtual events with our leading journalists
Already have an account? sign in
Register for free to continue reading
Registration is a free and easy way to support our truly independent journalism
By registering, you will also enjoy limited access to Premium articles, exclusive newsletters, commenting, and virtual events with our leading journalists
Already have an account? sign in